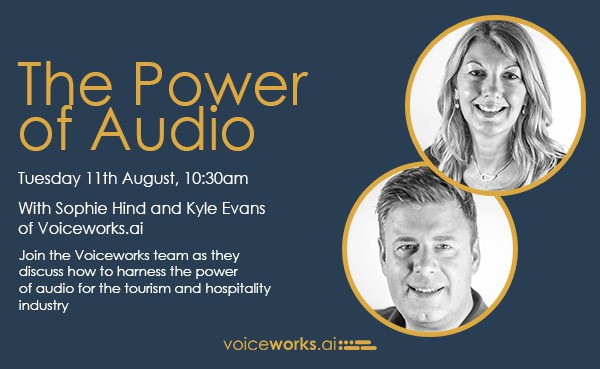 With over 10 million people spending a combined 59 million hours a week listening to podcasts in the UK, the success of podcasting is undeniable.
Join us on Tuesday 11th August at 10.30am, as we discuss how to harness the power of audio for the tourism and hospitality industry, creating an audio strategy to engage new and existing customers.
The free webinar will cover:
Why are brands using podcasts?
Content – getting the message right
Relevance – examples of how branded content can work as a business to consumer channel
Reaching the right audience – distribution and discoverability
What's all this going to cost me? We'll discuss the production process and services within our pricing strategy.
To book your place on the webinar or to find out more, please follow the link below – https://content.voiceworks.ai/the-power-of-audio-webinar