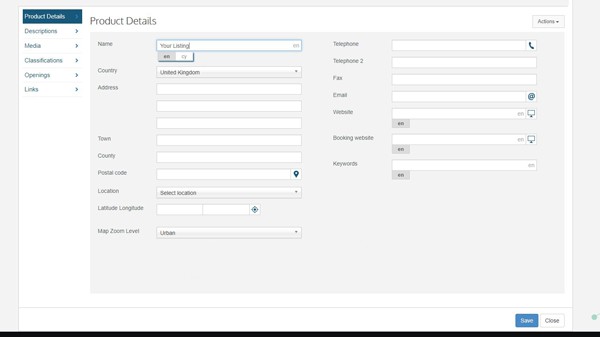 As part of your membership with North Wales Tourism you will have a listing on our visitor website GoNorthWales.co.uk to make the most of your listing we recommend you check and update your information regularly.
When you became a member you would have been sent a login and password to access our platform admin site which is  http://update-my.gonorthwales.info (passwords supplied are temporary and need changing on your first login)
The below videos will help you get started (these are also available under the help section when you're logged in) if you need any help with your listing please contact our digital unit by emailing digital@nwt.co.uk or call us on 01492 531731 and ask for the digital department on ext 223.
Descriptions
Adding a description to your Go North Wales listing.
Images
Adding images to your Go North Wales listing (basic membership has five images to your listing).
Facilities
Adding facilities to your Go North Wales listing
Openings
Adding openings to your Go North Wales listing
External Links 
Adding external links to your listing
Add a Special Offer
To add a special offer to your product in the Extranet, go to the tab on the menu on the left hand side of the product record, More > Special Offers