Updating your Go North Wales Listing
As part of your membership with North Wales Tourism you will have a listing on our visitor website GoNorthWales.co.uk. To make the most of your listing, we recommend you check and update your information regularly.
On becoming a member, you will have been sent a login and password to our admin site which can be accessed at the following link: https://extranet-wales.newmindets.net/ (passwords supplied are temporary and need changing on your first login).
The videos below will guide you through editing and updating your listing (these are also available under the help section when you're logged in). If you'd like any assistance, please contact our digital team by emailing digital@nwt.co.uk or call us on 01492 531731 and ask for the digital department.
Descriptions
The video below will guide you through adding a description to your Go North Wales listing. Use this opportunity to highlight all the brilliant things about your business and don't forget to include keywords and phrases that relate to your listing. Click here for more information on Keywords and why we should use them.
Images
The video below explains how to add images to your Go North Wales listing. A basic membership allows you to display up to 5 images. Please contact us if you would like to upgrade your membership. Ideally, images should be 750 x 430 pixels, this will ensure they display correctly and avoids low quality, blurry images. Adding alt text is a quick and important step when adding media. Please add a brief, succinct description of your image using any relevant keywords to the alt text field.
Facilities
Adding facilities to your Go North Wales listing will improve the level of detail about your business available for the visitor to see, in a clear and concise way. See how to add these in the video below.
Openings
Adding opening times to your Go North Wales listing is demonstrated in the video below.
External Links
Adding external links can be useful for sending visitors to your booking site, adding video links such as YouTube to your listing or linking to further information on your own website. To add an external link, follow the directions in the video below.
Add a Special Offer
To add a special offer to your product, go to More > Special Offers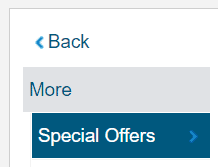 Click Actions > Add special offer.

Add a description, detailing your special offer.
Add Media
To add media to your special offer, select Manage followed by Upload New. Complete the details adding in the Alt Text and Copyright information.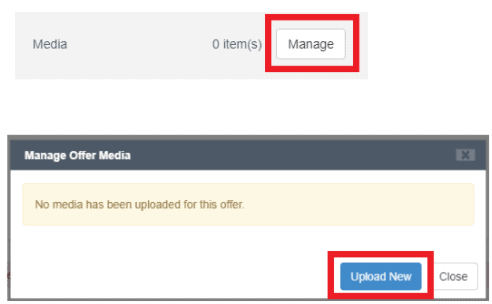 Add Offer Categories
It is now possible to assign multiple categories to one offer. This will allow you to use the same description and media for an offer and have it appear within more than one category on the website e.g. Accommodation Offers and Christmas Offers, without having to add a new offer for each category.

And don't forget to click save!