The thinking behind the brand.
The 'Adventure Capital of Europe' title is the brainchild of Ken Skates MS from about 4 years ago – he still proactively takes every opportunity to promote it, and from my discussions with him he still firmly believes this is the way forward for our region, as do I.
It came about following a series of learning journeys across the UK and Ireland, with a group of tourism professionals, including council teams and the then North Wales Tourism Partnership colleagues. We also sought the insights of leading experts and consultants to translate our thinking. It coincided with the allocation of European Interreg funding which was allocated specifically to "adventure tourism" with partners in Ireland.
At the time, North Wales was already recognised as a traditional UK holiday destination for its history, coastline, beauty and outdoors. Llandudno was ranked in the UK's top 10 destinations, a list which was topped by London and Edinburgh to give you some idea of how fierce the competition for a place in the list was. Yet it remained relatively undiscovered throughout the world and indeed in key markets within the UK.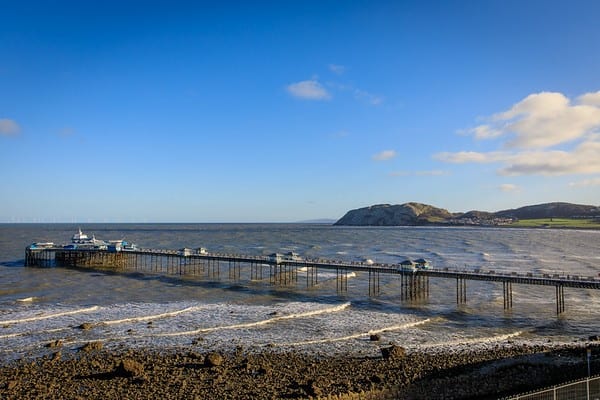 The Lakes and Scotland were successfully promoting their UK adventure status, which has served them well, yet we believed our offer far surpassed theirs and this was something different for us to create as part of our identity.
This also coincided with significant multi million pound investments into places like Zip World, Bounce Below, Surf Snowdonia (now Adventure Parc Snowdonia), Go Below and Rib Ride Adventure. Not forgetting our four National Outdoor Centres.
We built upon adventure as an identity which brought more investment and confidence in the private sector which has led to many iconic "world firsts", which then brought more PR and interest with all kinds of media including TV like Ant and Dec and The One Show coming to North Wales for features. 4 years ago Lonely Planet listed North Wales as the 4th best place to visit on the planet. Visitor numbers have soared growing our economy to £3.2bn and providing many good quality local well paid jobs.
The recognition of our adventure asset was one of the reasons at the last minute the UK Government ensured £20M was allocated to the Adventure tourism offer for North Wales within the growth bid.
We have also been lobbying to be recognised as one of the 5 UK government's tourism zones, which demonstrates the confidence we now have.

There much talk about eco-tourism and values-based visitors. The adventure we are promoting is not just about adrenaline, it's an all-encompassing "adventure" in the sense of discovery and uncovering hidden gems, stories, history, culture, family adventures to the mountains, to the zoos, our castles, beaches, gardens, railways and canals. The list is endless, and of course focusing on selling our great food and drink.
This short video we commissioned shows the adventure = discovery approach well, it's a beautiful short video and verse, written, narrated and created by Paris Daniel Wharton. The narration has also been translated into Welsh, Japanese and Chinese.
At our North Wales Tourism Conference last year in partnership with Bangor University we focused on "self-discovery" as a part of that adventure banner, presenting North Wales as a place of self-discovery, wellness and sustainability – fully aware of the emerging needs of our visitors. One of our speakers was John Thackara, one of the great voices on sustainability, who talked about biodiversity walks, heritage learning journeys, eco-museums, food routes, code clubs, maker camps – and other examples of what he calls "the new hospitality". We looked at the drive to promote North Wales as a leading environmental destination, to tap into the high spending consumer market. Interestingly we discussed at length the tension between this and the development of Wylfa2 nuclear reactor on Anglesey which would have had a severe impact on Anglesey's tranquil image during construction and as a tourism destination for many years. Another balancing act – seeing as such construction would have generated so many well paid highly skilled jobs to the region too.
Going back to the "Adventure Capital of Europe" – an analysis of this hasn't been undertaken as of yet. This is the first year we have had such a significant sum of money from Welsh Government to promote it to our domestic market. Unfortunately Covid has put a temporary halt on the campaign, but it will restart shortly, and a full analysis of impact and customer insights will be undertaken in due course.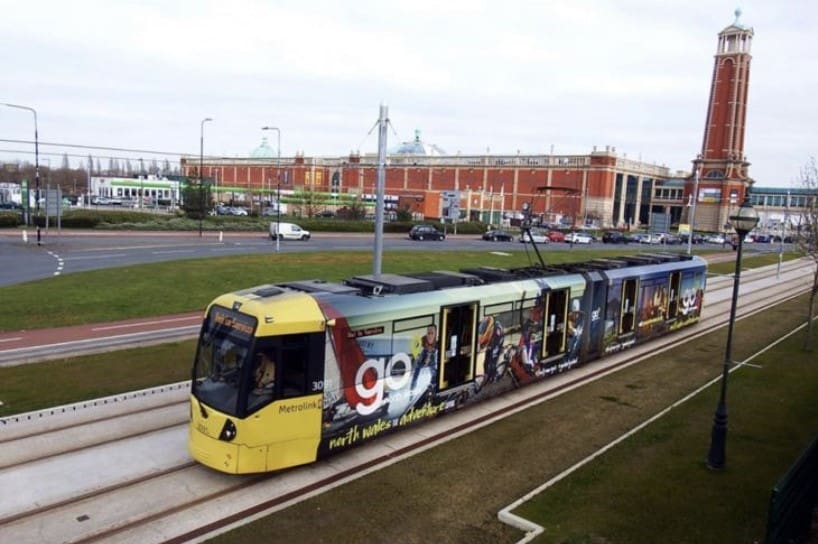 I personally believe the strap line ' The Adventure Capital of Europe' is brave and bold and makes a statement. It gives us an energy we didn't have before.
There are lots of voices in the tourism sector in North Wales, which makes sense because it's one of our biggest sectors here. (North Wales Tourism as a membership body represents the interests and views of our 2000 members who are tourism businesses of every size.) One of the greatest achievements of the Adventure Capital "strategy" is that it has been embraced by the majority of our sector which is a huge win in itself.
That is where our position comes from, and many of our members and partners across the region benefit when we present a unified message.
Visitors can instinctively tell when local residents feel a great pride and love for their local areas and it adds to a wonderful visitor experience. It's why I've always been such an advocate of sharp destination management, the small details in every town and village that enables a place to show itself off the best and make visitors want to come back again and tell their friends too. This is a role that the public sector supported by Welsh Government should be prioritising, managing their destinations.