Silver Grey Studios
☏ 07930340313 ✉ info@silvergreystudios.com
Daydream Designs
☏ 07376058780 ✉ rob@daydreamdesigns.co.uk
Daydream Designs are an award winning creative agency based in beautiful North Wales. We are a small team with BIG ideas... creating designs bursting with personality and sprinkled with magic dust! We pride ourselves on bringing a fresh perspective to each and every brief.
www.daydreamdesigns.co.uk/

Livetech
☏ 01492 862820 ✉ info@livetech.co.uk
Our Work Our clients encompass a wide variety of sectors. Working with many local North Wales owner-operated business, regional charities and UK subsidiaries of large multinationals. We deliver each project with the highest level of care and design it to deliver the best return for you. Whatever your needs or size we would be delighted to speak to you.
www.livetech.co.uk/
Computer Solutions Cymru

Catalyst
☏ 01745 816611 ✉ info@catsystems.co.uk
With offices in Denbigh and Chester and backed by a team of qualified mobile engineers CATalyst Systems core business revolves around the pro-active provision of managed IT services throughout North Wales, the Wirral & Cheshire Established in the early 90\'s our core business specialises in the design, supply, installation, configuration, deployment, repair & maintenance of computer networks and all related equipment and are noted for taking a professional yet personal approach to your requirements.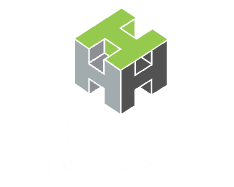 High Level Software
☏ 03330 033320 ✉ julie.o@high-level-software.com
The Complete Hotel Management Solution Everything you will ever need in one system Manage your entire property from anywhere in the world Real time, pooled inventory channel manager Manage all your inventory and bookings in one place Rewards scheme to drive direct bookings Real time reporting suite Outstanding customer service
www.high-level-software.com