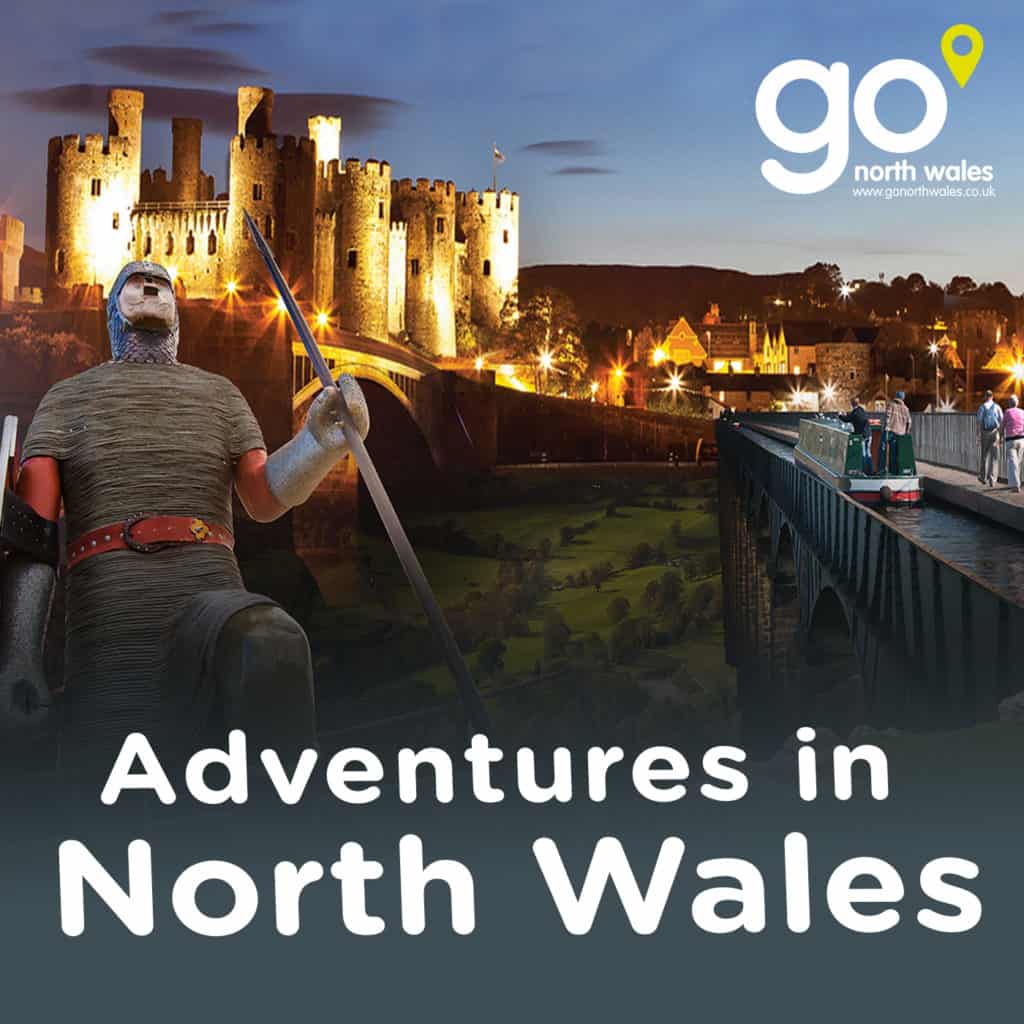 North Wales Tourism have successfully been awarded funding by Westminster Government to carry out Enjoy Summer Safely Campaign which runs to middle of September (extended to 30 September on the 9th September). This was a very short leading campaign with a quick turnaround to encourage the public to get back to the things they have missed whilst following COVID-19 safety guidelines.
As part of the campaign we produced a series of 3 branded podcast which are available on Apple and Spotify.
Episode 1
North East Wales
In this episode Megan travels around the East part of North Wales to bring you a taste of what the area has to offer. She visits a 15th-century country hotel, The West Arms in Llanarmon Dyffryn Ceiriog, takes a trip to Ruthin to explore the Manorhaus and Jail, visits the Llangollen Railway and chats with the team at Mynydd Sleddog Adventures who offer husky rides and sleddog adventures in the beautiful forest trails of Bwlch Hafod Einion.
Episode 2
North Wales Coast
In this episode Megan Llyn Parri explores some of the finest destinations on the North Wales Coast, bringing you a taste of what the area has to offer including historic tourist destinations, luxurious hotels, quality family entertainment and authentic Welsh cheese and wine!
Episode 3
North West Wales
Megan Llyn Parri begins her exploration of North West Wales' finest attractions at the iconic village of Portmeirion.
Along the way she uncovers the history of the area at one of the last surviving working slate mines, takes a trip on a heritage railway and discovers an environmentally friendly family attraction.
To listen to the podcasts and to download them please go to https://www.gonorthwales.co.uk/podcast