Have your say on the new cultural strategy for Conwy county.
Creu Conwy – Creating the Spark; A Cultural Strategy for Conwy County 2021-2026 is the foundation of the City of Culture bid, and the Council are now embarking on a period of public consultation.
Conwy County Council have been working on a new Cultural Strategy that will deliver their priority that Conwy is a County where culture, heritage and the Welsh language thrive.
The ideas in the strategy have emerged from conversations with organisations and individuals across the region over the last two years, but it is very much a work in progress.
Now it is the turn of the people of Conwy County to help shape the action plan for the next five years.The strategy and questionnaire are available online until the 17th September.
Follow the link below for further information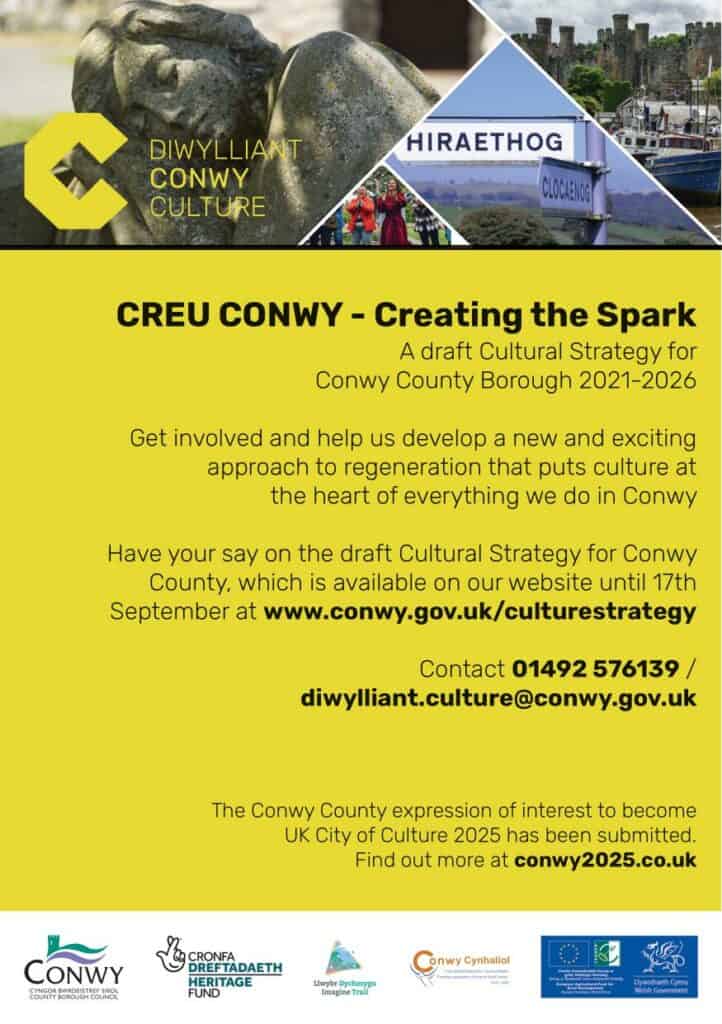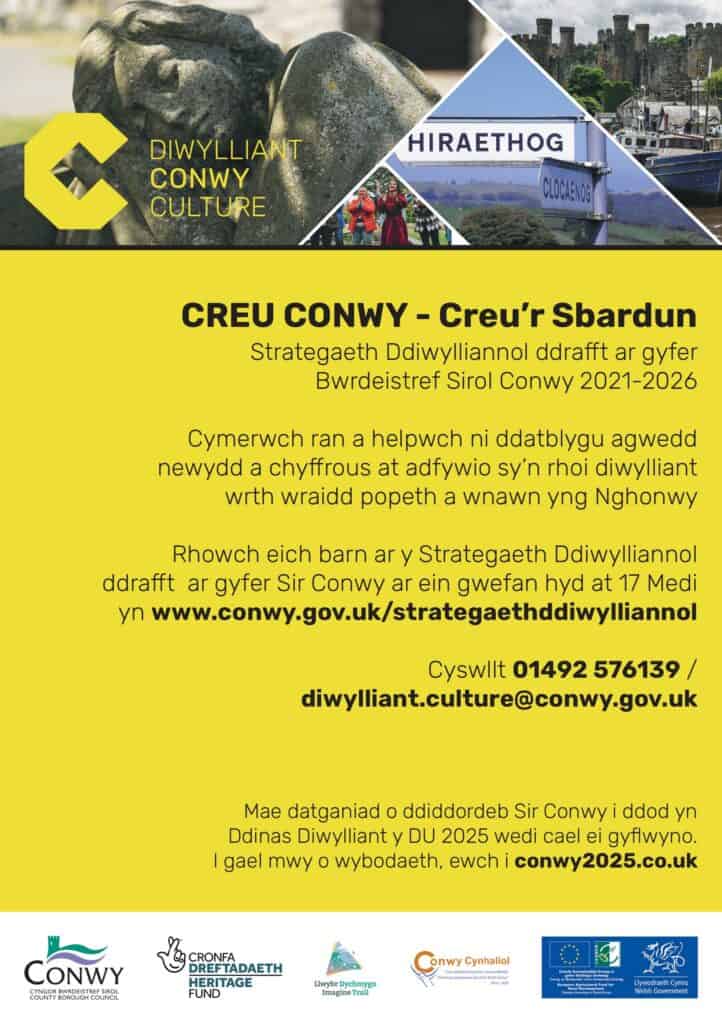 https://www.conwy.gov.uk/en/Council/Have-your-say/Consultation-on-Conwy-Culture-Strategy-2021-2026.aspx