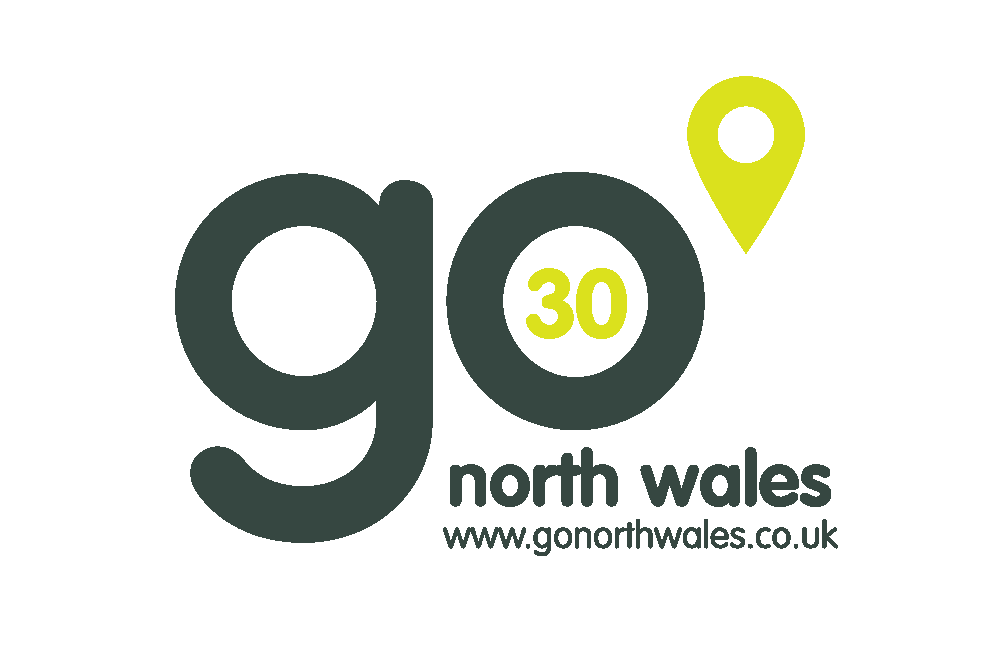 North Wales Tourism have and are still working hard on behalf it's members on issues that are affecting the industry.
The current issues that we have and are working on is the proposed introduction of Tourism Tax, the consultation on the changes of the Self Catering Business Rates threshold and reduction in VAT.
We are in constant contact with the local MSs and MPs on these issues and are also lobbying side by side and working closely with the Wales Tourism Alliance to drive forward the importance of the industry to the economy of Wales and the effects and implications of these issues on the businesses and industry as a whole.
If you have any questions/queries please do not hesitate to contact us, by email (contacts below), social media channels, online chat on the Trade website or phone. Please email jim.jones@gonorthwales.org.uk; eirlys.jones@gonorthwales.org.uk or deborah.nettleton@gonorthwales.org.uk with any issues etc you may have.

Please also make sure that you are kept up to date with all the information as they happen by visiting our Trade site www.northwalestourism.com and following us on our NWTBiz social media platforms (facebook and twitter), all of which are regularly updated.
Website listing – Updating your Details
Your individual listing on our website is your main opportunity to present your business to the public. However, like any advertising it must be regularly maintained to ensure that it is correct, current and really works for you.
When did you last check it?
When did you last update it?
Are your pictures great?
Is your listing better than that of competitors?
Please login and update your entry on http://update-my.gonorthwales.info. If you have forgotten your password please click on the "forgotten your password" link and enter your registered email address (to reset). If you can't remember your registered email address, please call 01492 531731 (option 5) and ask for a member of the digital team alternatively email digital@gonorthwales.org.uk or visit https://northwalestourism.com/go-north-wales/update-your-go-north-wales-listing/ for assistance with updating your details
Facebook/Twitter – Do you Follow Us
Don't forget, if you are on social media you can follow us on both Facebook, Twitter and Instagram @nwtbiz @gonorthwales – so if you have content that you would like us to share, let us know and we'll promote it to our audience! If possible please link to our destination platforms in your posts so that we can see you and share. Social Media and digital marketing are very important parts of the modern marketing mix and a great way to get your business promoted. Remember, we can't share your social media stories if we don't know about them.
NWTBiz Facebook Forum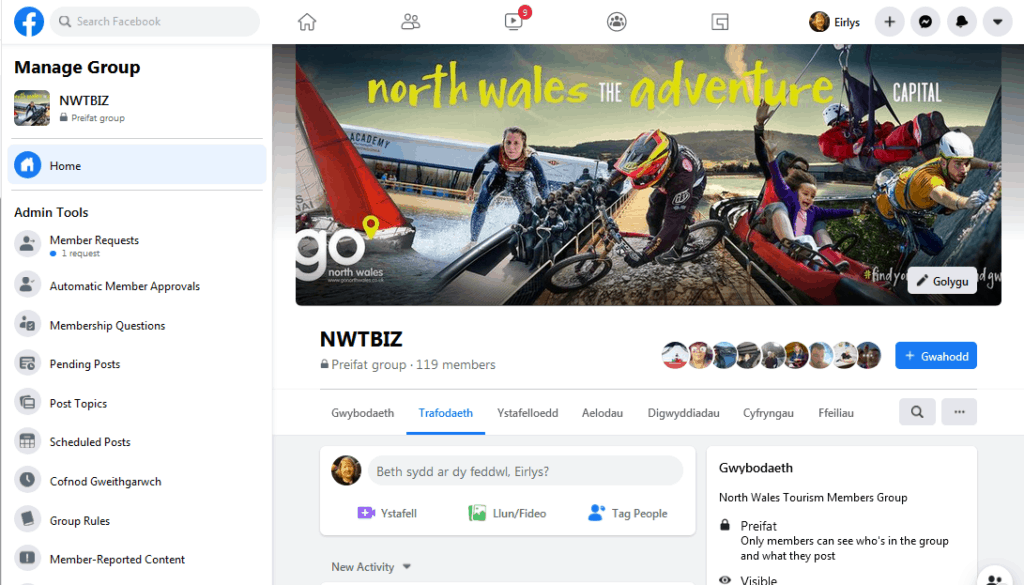 We have a closed Facebook group specifically for members where you can discuss issues, ask for help as well as support each other in our collected aim to make our region one of the top UK tourist destinations. You will need to request to join this by searching NWTBiz and we will accept you as a member.
Special Offers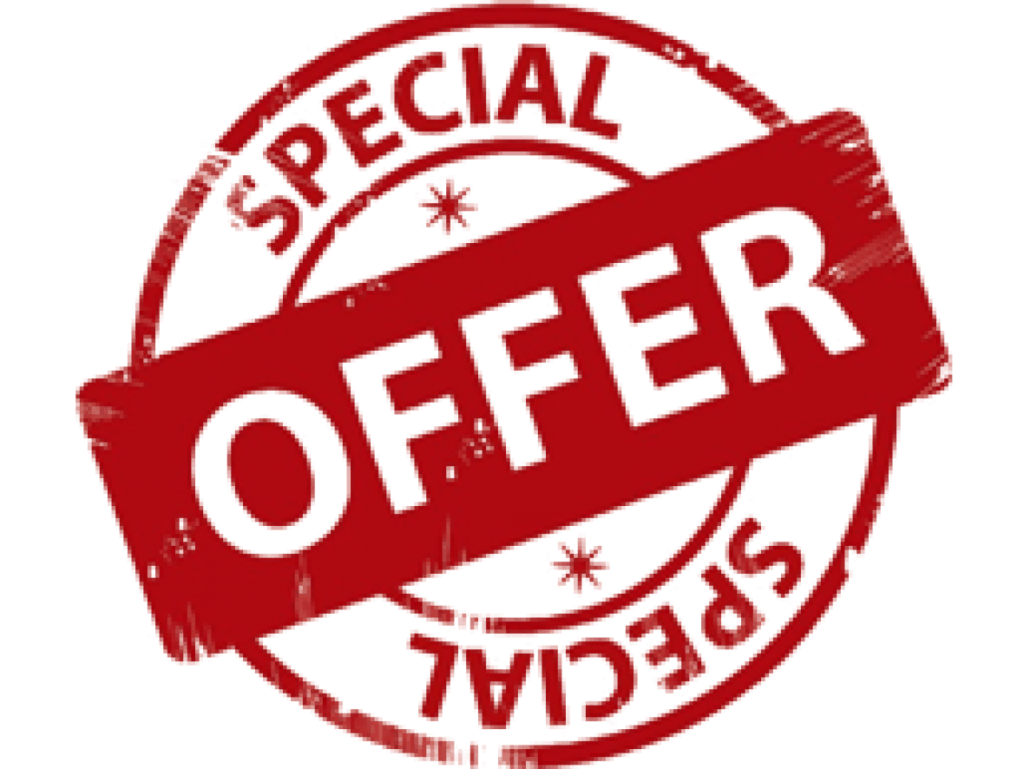 Banner Adverts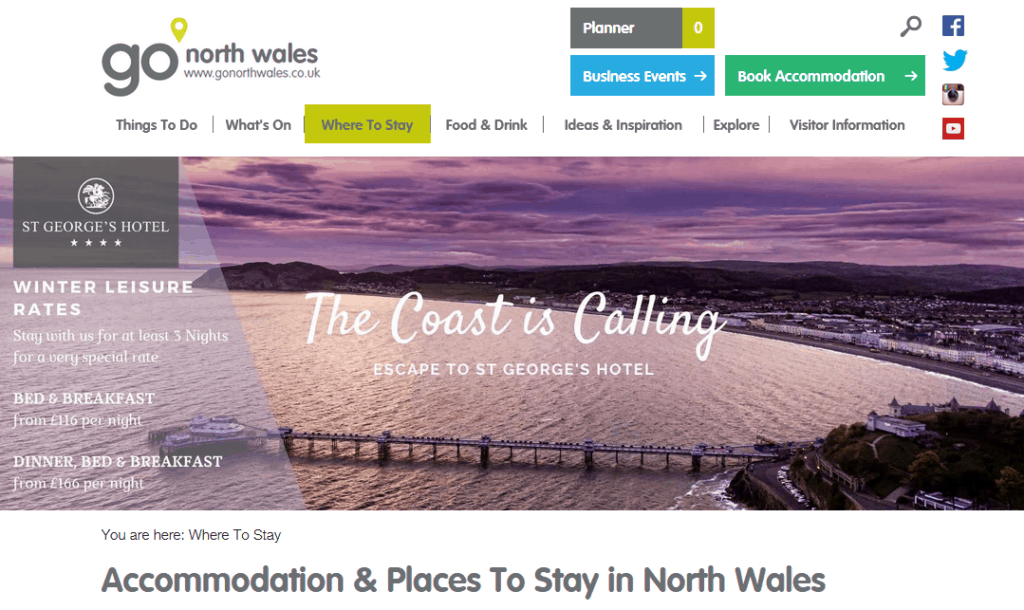 These are adverts, separate from your normal web listing that show on the home page and the sub- pages. Adverts cost from £200 and when clicked the user is taken to a location defined by the advertiser, usually the member's own website, rather than your page on our site. For further information on banner advertising please contact digital@gonorthwales.org.uk.
Let's Keep In Touch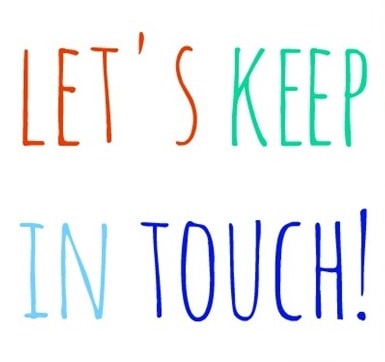 Our main means of communication with you, our members, is by email. We send out regular email messages to all members or to specific sections of the membership. We try to restrict the number of emails to key topics but also send out regular newsletters covering minor topics. Old copies of newsletters are available online.
In addition to emails, we post short-term news on our closed Facebook Group.
The members website is another important source of information. Do look at it regularly for information on training courses, offers and discounts, forthcoming meetings and reports on past meetings. You will also find information about membership, managing your web page, details of the Board, latest research documents and strategies and much more.
Promote your Events
Are you hosting an event in North Wales? Would you like to have exposure on our events section for free? Simply fill out the form on the link below and your event could appear on our webpage.
Calling all Activity providers….
Go North Wales are delighted to continue our partnership with Beyonk to highlight the need and effectiveness of having bookable experiences on our website.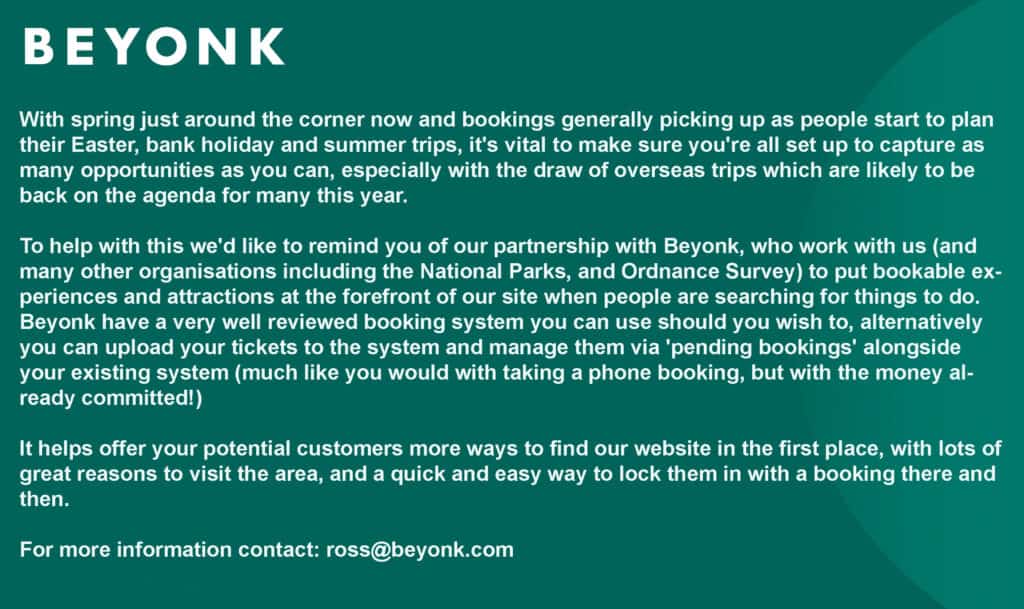 Meet North Wales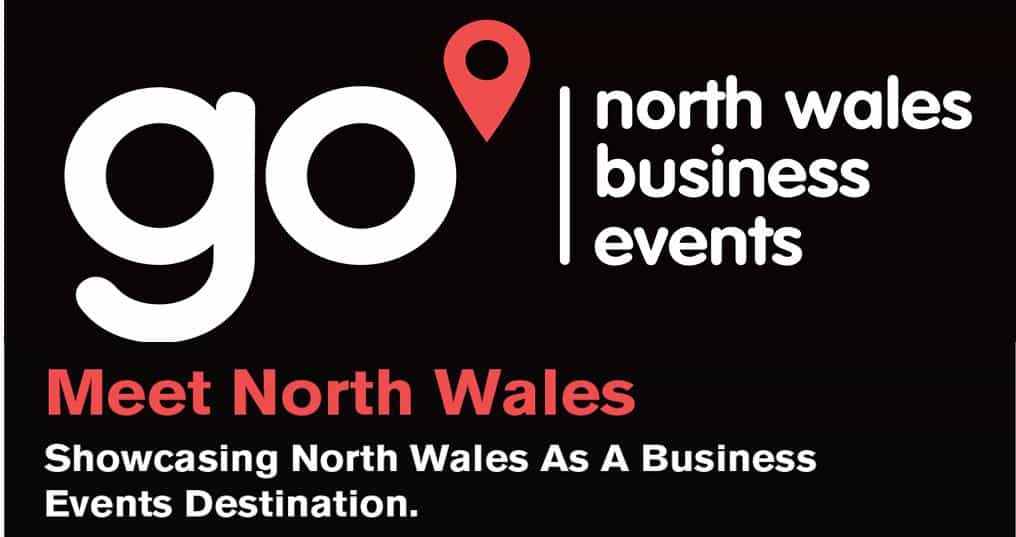 The team at Meet North Wales are receiving an increasing number of enquiries from organisers considering North Wales to host their event. Our aim is to:
Raise the profile and competitiveness of North Wales as a MICE destination
Provide a timely response to enquiries from event organisers, coordinating responses to RFPs
Pro-actively attract business events to North Wales
Support members in anticipating and responding to the needs and requirements of business events
Have a look at our Meet North Wales Video to see what makes North Wales the destination for Business Events.

Interested to learn more and would like to raise your business' profile? Contact us to discuss the opportunities available by emailing info@meetnorthwales.co.uk or calling 01492 531731 to speak to Kirstin Aram, Business Events Co-ordinator.
North Wales Promotion
Meet North Wales attended MeetGB Virtual to showcase the North Wales conference, meetings, incentive, experiences and team building products to international buyers.
North Wales Tourism attended the Wales Week in Berkshire annual event which showcases, celebrates and promotes all things Welsh in the area.
Go North Wales Team attended Explore GB and the VisitBritain International Business Exchange (VIBE) event recently. Explore GB was a virtual event with one-to-one meetings between UK suppliers and global buyers showcasing the best of Britain.
The Conwy – Japan relationship
In 2019, Conwy Council supported North Wales Tourism to promote a campaign to build on the momentum of promoting Conwy in Japan. The graph below shows the work and achievement from 2015 to 2019. Once the Covid pandemic arrived, there was very little opportunity for the Japanese inbound market to travel so our focus over the last two years shifted to prepare promotional assets, with ongoing social media, especially the celebration of Posukuma, the Japanese Post Office mascot.

The Posukuma bear campaign was coordinated by Visit Britain and had a huge reach across Japan. It was a special edition a Japanese postage stamp set celebrating beautiful locations in Britain. With many images of Posukuma visiting locations in Conwy and North Wales.  

In the last two months we were successful in receiving support from Visit Wales to prepare for the opening of the International market. We have focussed on six countries; China, Japan, India, Spain, France and Germany, enhancing our web site, creating video content, brochures, itineraries and social media activity in those countries. Here is our new video in German, voiced by Marita of the Haus cafe in Colwyn Bay.

https://youtu.be/mt7GsNmOcVw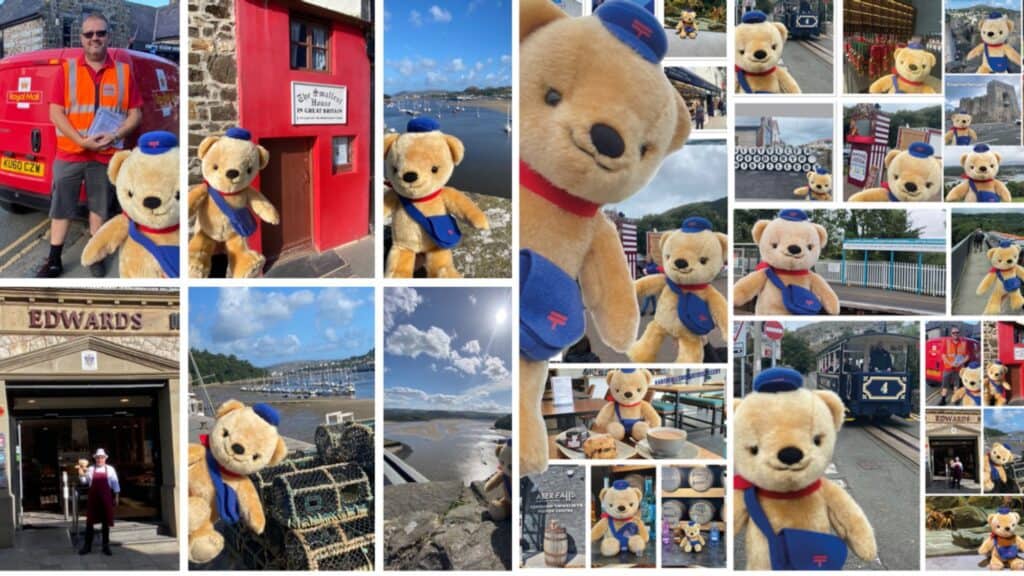 Wales will continue to gradually relax some of its remaining pandemic protections
From Monday, face coverings will no longer be required by law in retail settings and on public transport, though they will continue to be recommended in public health advice.

However, 2 key legal protections will remain in place as coronavirus cases have risen sharply in recent weeks, driven by the BA.2 sub-type of the omicron variant.

Face coverings will remain a legal requirement in health and social care settings and coronavirus risk assessments must continue to be carried out by businesses, with reasonable measures put in place in light of those assessments.

The next 3-weekly review of coronavirus regulations will be carried out by 14 April, when the remaining legal measures will be reviewed.

https://gov.wales/cautious-approach-to-coronavirus-protections-to-continue
NDR rate relief and thresholds for self catering accommodation
Thank you to those of you who responded to our current case study providing us with additional information for including in a report to be submitted to the Welsh Government in collaboration with Wales Tourism Alliance and PASC.
Currently, self-catering properties in Wales must be available to let for a minimum of 140 days in any 12-month period, and actually let for at least 70 days to qualify for business rates rather than council tax.
Under the proposed new rules, properties must be available to let for at least 252 days and actually let for at least 182 days to qualify for business rates.
If you fail to meet this threshold your Local Authority could move your business from business rated to council tax rated and will also have the discretionary power to charge a premium to the standard council tax rate of up to a maximum of 300% (second home premium).

Link to the consultation document – https://gov.wales/consultation-draft-non-domestic-rating-definition-domestic-property-wales-order-2022-html

Deadline to respond to the consultation is the 12th April 2022
Hospitality, Tourism, and Retail Survey
The Senedd's Economy, Trade and Rural Affairs Committee are looking into the issues that face people working in the hospitality, tourism, and retail sectors across Wales. You can find out more about the Committee here:
https://senedd.wales/committee/738
This survey gives people working in those sectors a voice and an opportunity to be heard. The findings will help to make recommendations to the Welsh Government on what the current issues are and what needs to be improved.
Deadline to respond to the survey is 12th April 2022
I Need To Get My Finances Together.
Where Do I Start?
Did you know it is estimated that only 30% of UK households have a financial plan and the worst thing to do when it comes to managing your finances is to adopt DNA – the 'Do Nothing Approach'.
Have you ever thought about this?
What does my financial future look like and how can I build a secure and comfortable future for my family!
Why do I need a financial plan?
How do I plan and grow my savings whilst reducing my tax liability?
When will I be eligible for a state pension and how much will it be!
To help you with these questions and how to make the most of your money and plan to build a more secure future in an uncertain world. Cassie Lewis, a Spillane and Co. Ltd. Financial planner will host 45-minute financial advice surgeries for members of NWT on Monday, 25th April, 2022 (Between 10am and 4pm)

This face-to-face advice is free of any fee and without obligation and is a North Wales Tourism member service. A virtual online meeting with Cassie can also be arranged for those working remotely.

The advice surgeries will be hosted between 9am and 4pm Spillane and Co. Offices, The Bank, 44 Conwy Road, Colwyn Bay Conwy LL29 7HT.

Please email Cassie.Lewis@sjpp.co.uk or on her direct line 07342 296460 to book your appointment
Four In a Bed
Channel 4's popular daytime TV show, Four in A Bed is looking for a range of accommodation owners to feature on our upcoming series.

The show see's 4 sets of holiday hosts battle it out to be named best value accommodation. We feature a variety of places to meet every budget such as hotels, pubs with rooms, B&B's, guesthouses, glamping sites and self-catering cottages.

We are filming across North Wales in June 2022 and are looking for a range of accommodation types to feature on the show.

With everything that's happened in the last two years, we want to help show off the best holiday stays and celebrate the re-opening of the hospitality industry.

We have had such brilliant feedback from the participants of our most recent series including stories of hundreds more bookings equating to an extra £20,000+ in income, website hits increasing by more than 3,000%, we have even had establishments turn over an extra £12,000 worth of bookings within 24 hours of their episode airing on TV! But most importantly, participants saying how much they enjoyed being part of the show! Fingers crossed this will continue for them for a long time to come with all the repeats on C4.

If you're interested in appearing on the show, please contact Cath Walker at catherine.walker@studiolambert.com for more information on the casting process.  
Calling B&Bs