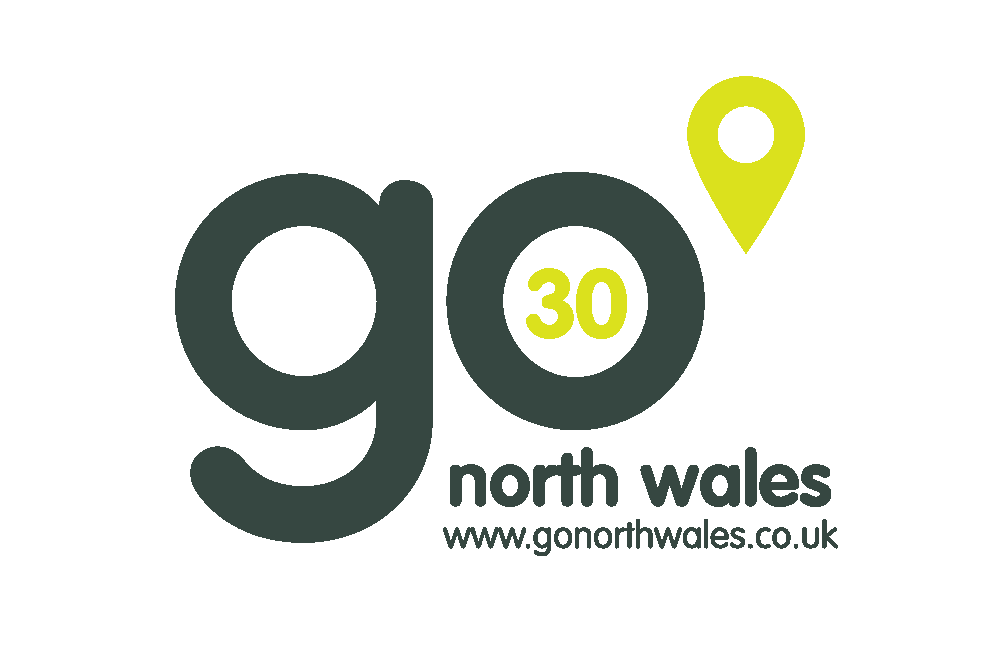 North Wales Tourism have and are still working hard on behalf it's members on issues that are affecting the industry.
We are in constant contact with the local MSs and MPs on these issues and are also lobbying side by side and working closely with the Wales Tourism Alliance to drive forward the importance of the industry to the economy of Wales and the effects and implications of these issues on the businesses and industry as a whole. We are also working closely with the local press and media to raise the issues affecting us to make sure the voice of our valuable industry is heard.
If you have any questions/queries please do not hesitate to contact us, by email (contacts below), social media channels, online chat on the Trade website or phone. Please email jim.jones@gonorthwales.org.uk; eirlys.jones@gonorthwales.org.uk or deborah.nettleton@gonorthwales.org.uk with any issues etc you may have.

Please also make sure that you are kept up to date with all the information as they happen by visiting our Trade site www.northwalestourism.com and following us on our NWTBiz social media platforms (facebook and twitter), all of which are regularly updated.
Dates for your diary
Our AGM and Annual Conference will this year be held on Monday 5th June 2023 at Plas Menai National Outdoor Centre, Caernarfon. Speakers already confirmed include Nick De Bois CBE, Chair of Visit Britain; Adrian Jones, CEO of Zip World and Robyn Lovelock, Ambition North Wales

Annual Tourism Awards – Thursday 23rd November 2023 at Venue Cymru, Llandudno
Spring Trade Seminars and Meet the Producer Events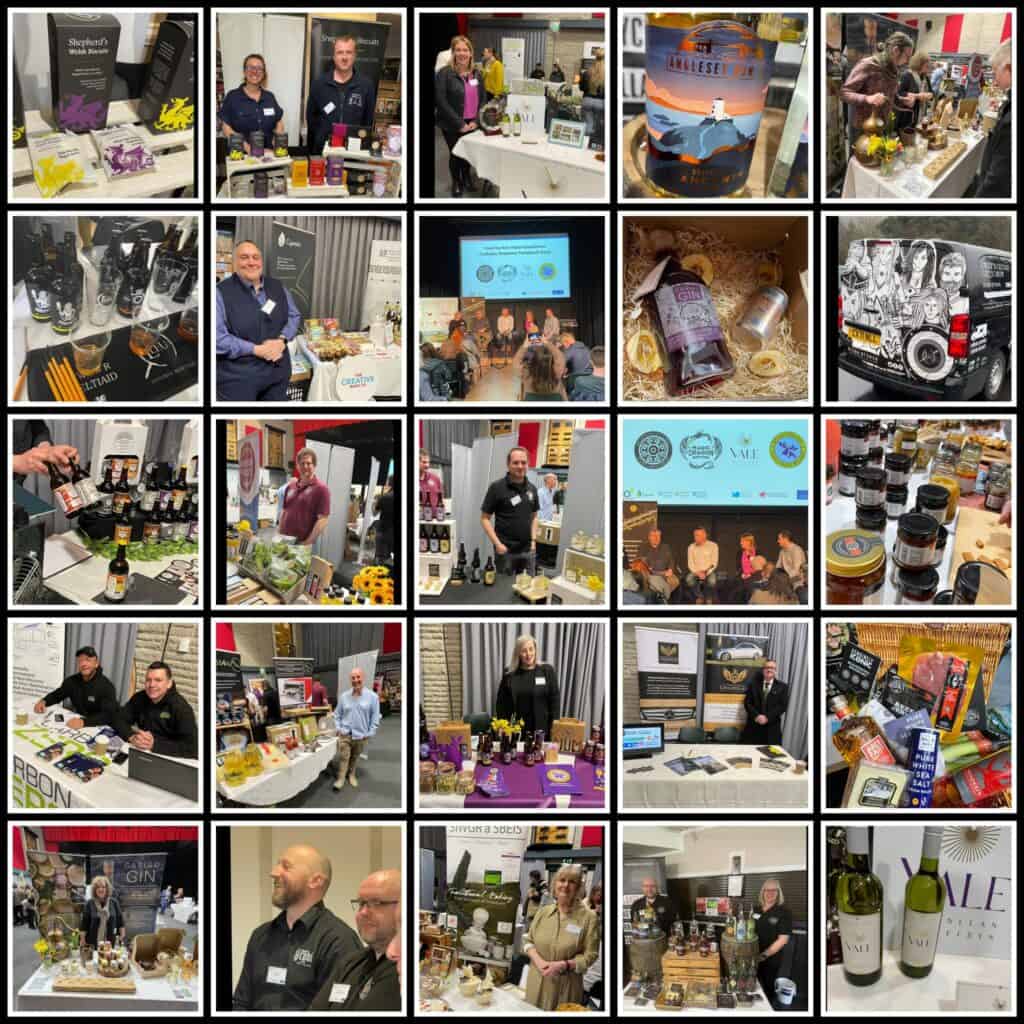 North Wales Tourism in partnership with Cywain, Menter a Busnes was pleased to organise two Spring Trade Seminars and Meet The Producer events. A great attendance was at both events which were held at Royal Victoria Hotel, Llanberis on Tuesday 28th March and at Llangollen Pavilion, Llangollen on Wednesday 29th March.
This was a fantastic opportunity for Tourism & Hospitality delegates to see, meet and taste the fantastic Welsh products that's available in North Wales.
Topics included within the two days:
Talk & Taste – Q&A session
Food & Drink Visitor Experiences
New Food Tourism Toolkit
The Value of Welshness
Distribution leader
Go North Wales Update
Further information and downloads from the events are available here
Website listing – Updating your Details
Your individual listing on our website is your main opportunity to present your business to the public. However, like any advertising it must be regularly maintained to ensure that it is correct, current and really works for you.
When did you last check it?
When did you last update it?
Are your pictures great?
Is your listing better than that of competitors?
Please login and update your entry on https://extranet-wales.newmindets.net/ If you have forgotten your password please click on the "forgotten your password" link and enter your registered email address (to reset). If you can't remember your registered email address, please call 01492 531731 (option 5) and ask for a member of the digital team alternatively email digital@gonorthwales.org.uk or visit https://northwalestourism.com/go-north-wales/update-your-go-north-wales-listing/ for assistance with updating your details
Go North Wales Promotion in Llandudno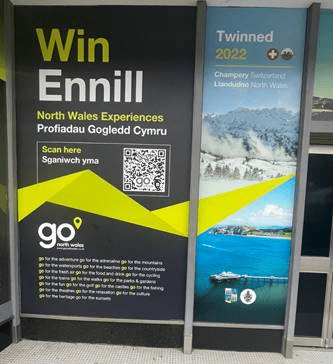 Go North Wales is currently promoting a competition on the windows of the old Marks and Spencer building in Llandudno.
Passers-by can scan the QR code on the window and will be taken to our website to enter their details for the competition. This has been successful so far with 180 people entering the last competition in its first week.
We're now looking for a variety of prizes to offer throughout the year and I was wondering if you'd like to be involved.
In return, we can offer advertising on our website, including a large banner on the competition page and two side banners on our homepage. We will also link to your website and share the email data collected to add to your own mailing list. We will also promote it across our social channels.
Please email digital@gonorthwales.org.uk if this is of interest.
Late Availability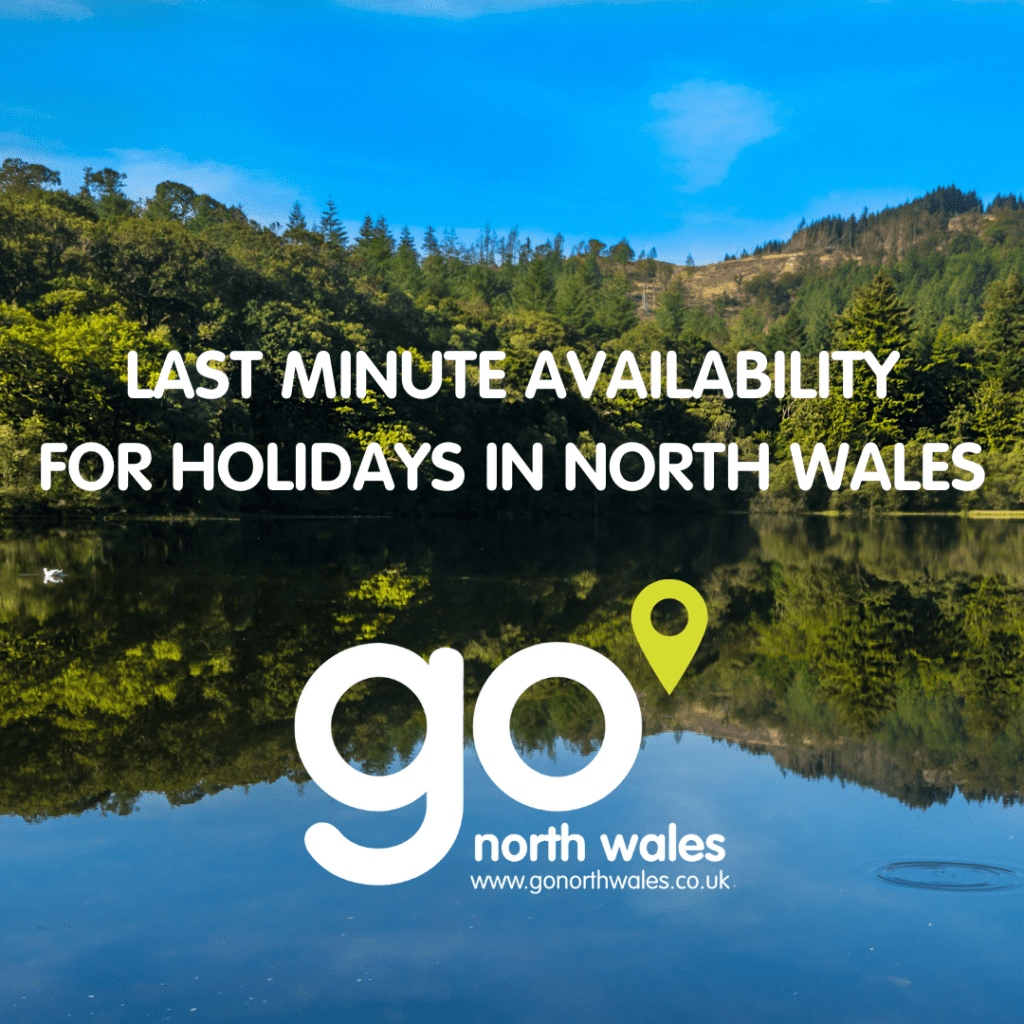 Let us help you promote any late availability or midweek deals.
All you have to do is complete the short form here: https://northwalestourism.com/late-availability-form/
Visitors will be able to search through all late availability dates by location and property type from the Go North Wales website. This will also be promoted across our social channels.
Facebook/Twitter – Do you Follow Us
Don't forget, if you are on social media you can follow us on both Facebook, Twitter and Instagram @nwtbiz @gonorthwales – so if you have content that you would like us to share, let us know and we'll promote it to our audience! If possible please link to our destination platforms in your posts so that we can see you and share. Social Media and digital marketing are very important parts of the modern marketing mix and a great way to get your business promoted. Remember, we can't share your social media stories if we don't know about them.
NWTBiz Facebook Forum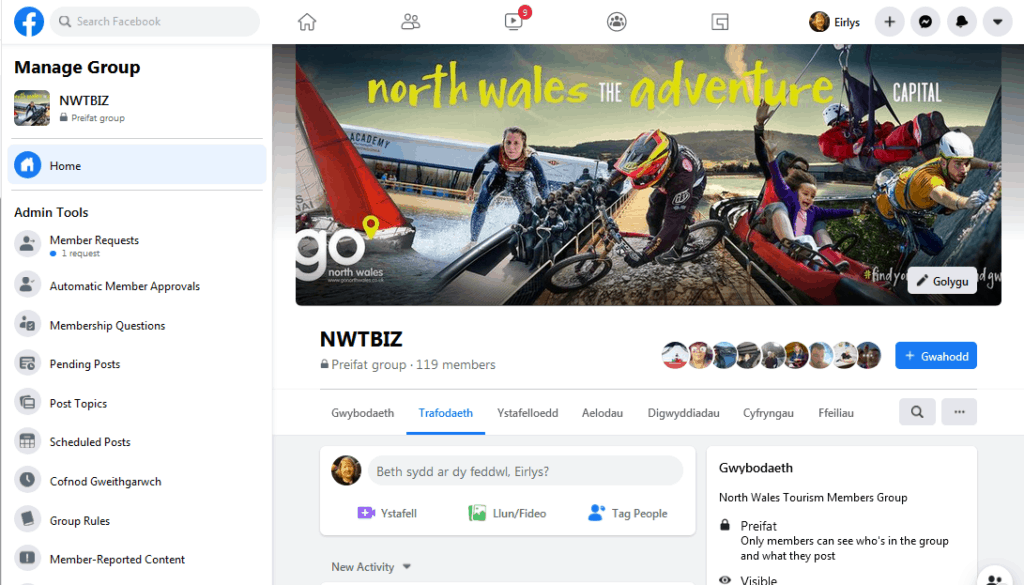 We have a closed Facebook group specifically for members where you can discuss issues, ask for help as well as support each other in our collected aim to make our region one of the top UK tourist destinations. You will need to request to join this by searching NWTBiz and we will accept you as a member.
Special Offers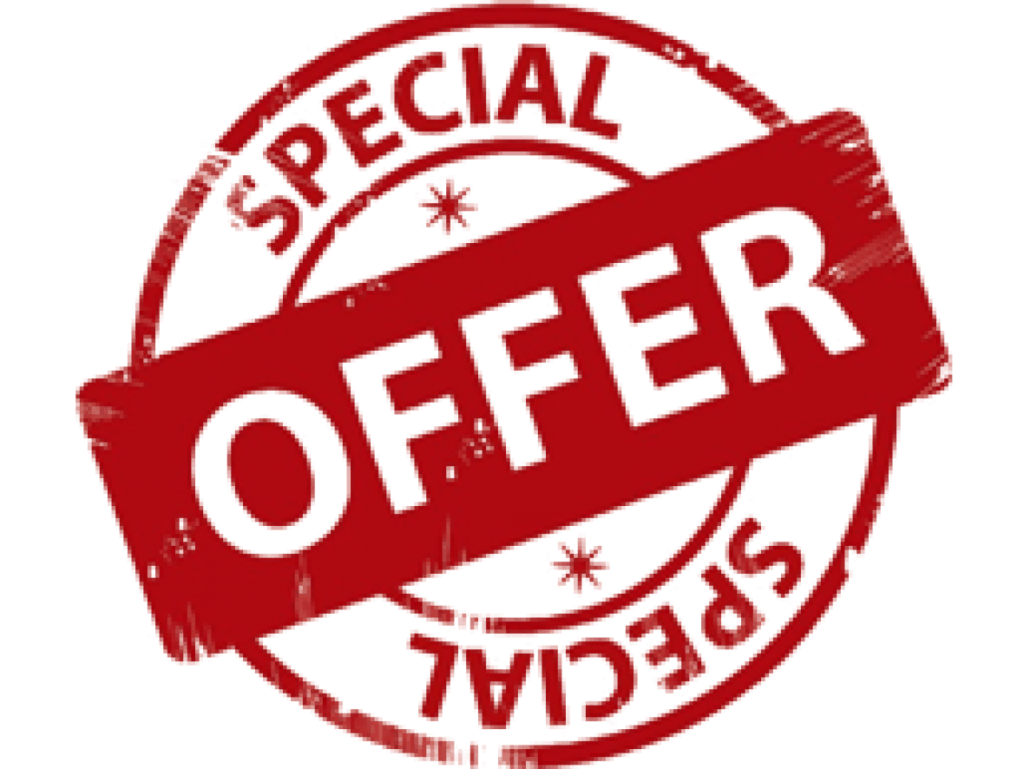 Banner Adverts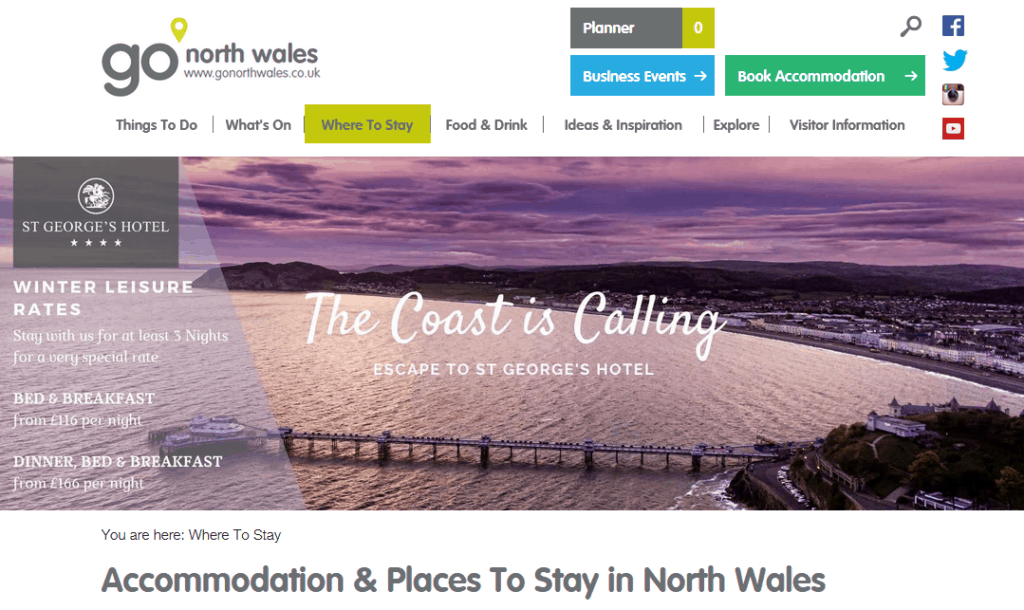 These are adverts, separate from your normal web listing that show on the home page and the sub- pages. Adverts cost from £250 and when clicked the user is taken to a location defined by the advertiser, usually the member's own website, rather than your page on our site. For further information on banner advertising please contact digital@gonorthwales.org.uk.
Let's Keep In Touch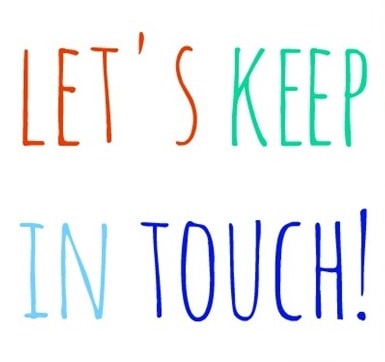 Our main means of communication with you, our members, is by email. We send out regular email messages to all members or to specific sections of the membership. We try to restrict the number of emails to key topics but also send out regular newsletters covering minor topics. Old copies of newsletters are available online.
In addition to emails, we post short-term news on our closed Facebook Group.
The members website is another important source of information. Do look at it regularly for information on training courses, offers and discounts, forthcoming meetings and reports on past meetings. You will also find information about membership, managing your web page, details of the Board, latest research documents and strategies and much more.
Promote your Events
Are you hosting an event in North Wales? Would you like to have exposure on our events section for free? Simply fill out the form on the link below and your event could appear on our webpage.
Advertising Opportunity
Why not join us to:
Promote the destination in one booklet/brochure
Promote your business through a unique brand that is promoted to the World
Extend the season and attract short breaks/additional holiday to North Wales.
Go North Wales' key on arrival information source. As one of Go North Wales official guides, the consumer trusts and values the information included within the publication
Brochure features Accommodation; Attraction/Activities; Food and Drink; Events; Quality Imagery; Marketing Area promotion, sustainable transport information and includes a map of North Wales.
Interested to know more?
Please contact carol.beard@gonorthwales.org.uk or call 01492 531731
Meet North Wales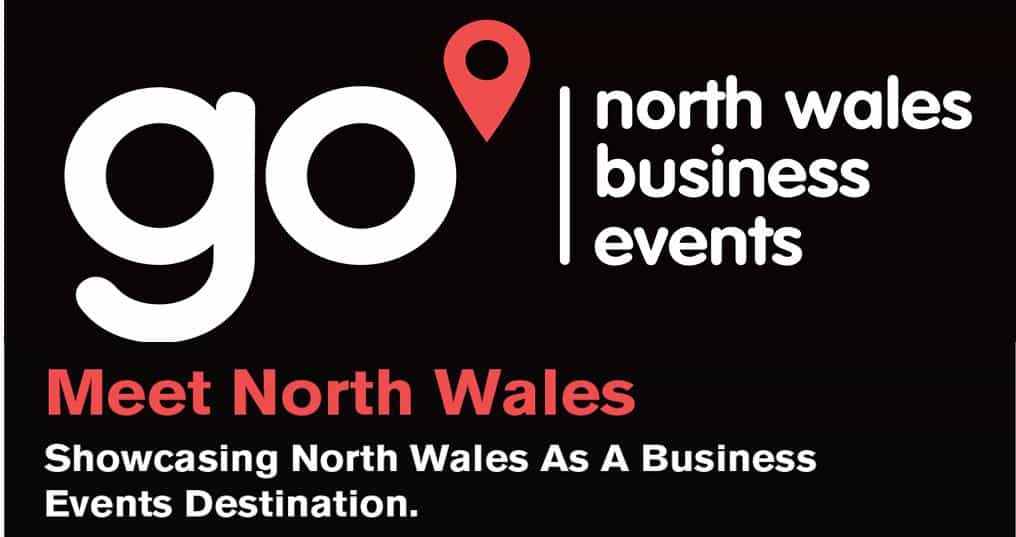 Would you like to be part of the Meet North Wales family and help push North Wales as a viable destination for business events?
The team at Meet North Wales are receiving an increasing number of enquiries from organisers considering North Wales to host their event. Our aim is to:
Raise the profile and competitiveness of North Wales as a MICE destination
Provide a timely response to enquiries from event organisers, coordinating responses to RFPs
Pro-actively attract business events to North Wales
Support members in anticipating and responding to the needs and requirements of business events
Have a look at our Meet North Wales Video to see what makes North Wales the destination for Business Events.

Interested to learn more and would like to raise your business' profile? Contact us to discuss the opportunities available by emailing info@meetnorthwales.co.uk or calling 01492 531731.
TXGB is a central digital marketplace. It enables tourism suppliers to contract and connect their content, availability and pricing with a diverse range of distributors in one go and manage this in one place.
TXGB allows suppliers to become bookable on a wide range of distribution channels (including niche operators, destinations and OTAs). There is no connection charge, you don't have to have online bookings on your own websites, and you can manage your distribution all in one place. You simply pay a 2.5% booking fee – only on bookings generated – plus commission of the chosen distributor.
Using the Tourism Exchange can;
provide an easy way of working with more channels without increasing admin, reaching more customers, growing sales, reduce dependency on a single sales channel and reduce commission costs
provide access to more distribution channels and to make by-products bookable in national and regional destination marketing campaigns.
For further information and to get connected https://northwalestourism.com/business-support/marketing/txgb/
Are you engaging with Visit Wales Opportunities?
Wales Tourism Product Database (WTPD) – Are you listed on the WTPD database that feeds the Visit Wales website? If you are not, are graded and would like to appear on the website please contact visitwalesopps@northwalestourism.com
Do you have a product ready to sell to the Travel Trade and Business Events market? If so, you could also be included on these separate websites. MeetInWales.com, TravelTrade.VisitWales.com
Travel Trade – There is a specific criteria for working in travel trade as you will need to have a travel trade friendly product suitable for tour operators independent travel agents, Destination Management Companies, Individual/Fully Independent Traveller and group travel by offering commissionable group rates, free driver parking, sample itineraries, ground handlers, DMCs, DMOs etc. If you meet the specific criteria you can be featured on the Travel Trade website TravelTrade.VisitWales.com by having a listing on the Tourism Product Database which is separate to your product listing. If you have a travel trade product and would like to know about the opportunities available please email visitwalesopps@northwalestourism.com
Business Events – Business events is the provision of facilities and services to the millions of delegates who annually attend meetings, congresses, exhibitions, business events, incentive travel and corporate hospitality. Audience for this market usually includes Associations, Corporates, Incentive event owners and planners, agencies and Destination Management Companies. For this market products need to have best available booking rates, venue capacities, ground handlers/DMSc/DMOs, products and packages etc. If you therefore have a business event product and would like to know more about the opportunities available and featured on the Visit Wales Business Events website MeetInWales.com, please confirm that you are happy for us to forward your details to the Visit Wales Business Events team by emailing visitwalesopps@northwalestourism.com
B2B trade shows
The B2B team attend a number of trade shows such as World Travel Market, British Tourism & Travel Show, IMEX, The Meetings Show, IBTM and Meet the Buyer Workshops throughout the year. Many of these provide partner opportunities.
Familiarisation visits – the B2B team occasionally organise familiarisation visits for key global buyers to sample what Wales has to offer for leisure and business travel. Getting involved in familiarisation visits will enable you to meet buyers and showcase your product. To be involved you will need to demonstrate that you actively work with the B2B market and you have a product listings featured on the Travel Trade and/or MeetinWales website.
If you would like a member of the Visit Wales team to contact you about one or more of these opportunities please email visitwalesopps@northwalestourism.com
Event Wales Discretionary Funds
Two new pilot discretionary funds are being made available from Event Wales.
Both sector development and event sustainability were identified in the new Events Strategy as ongoing priorities for the Wales events industry in future years and the funds seek to support projects that specifically target these two important workstreams:
Event Wales Sector Development Fund: has up to £300,000 per annum available and will seek to support projects that are able to demonstrate that they will make a real difference to the events industry in Wales, especially in activity areas identified as priorities in the new Strategy, such as skills development. It is anticipated that individual applications would not exceed £20,000-£30,000 for this fund.
https://www.gov.wales/event-wales-sector-development-fund-application-guidance
Event Wales Sustainability Innovation Fund: has up to £200,000 per annum available and is open to projects planned for the same period that anticipate new and innovative approaches to event sustainability goals. It is anticipated that individual applications would not exceed £10,000-£15,000 for this fund.
https://www.gov.wales/event-wales-sustainability-innovation-fund-application-guidance
Applications are invited from event owners/organisers, supply chain businesses, local authorities, academia or others with a relevant role in the events industry.
Wales Tourism Week 2023
Wales Tourism Week 2023 is an opportunity for tourism sites across Wales to invite their local politicians and others to raise awareness of the sector and showcase the quality of our tourism offer to both UK domestic and international tourists. It provides an annual opportunity for local business to meet and greet their politicians and it gives our politicians the chance to demonstrate support for tourism in their constituency. It also enables us as an industry collective to get our opinions and messages across to elected representatives.
If you would like to organise an event during this week a briefing pack is available and can be downloaded from here.
Welsh Mountain Zoo 60th Anniversary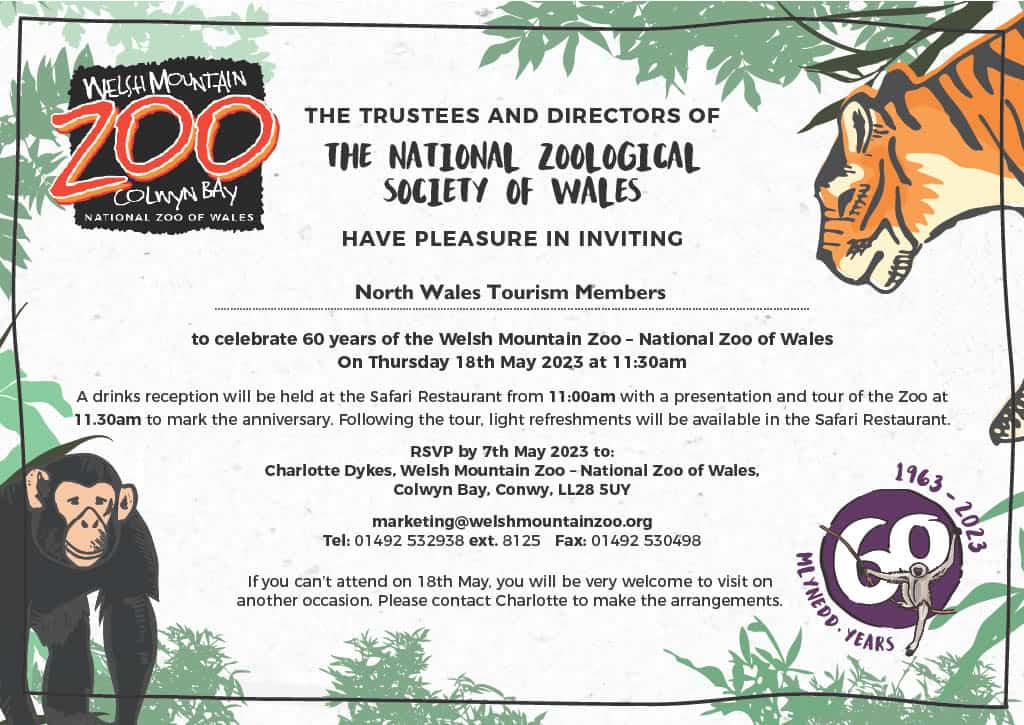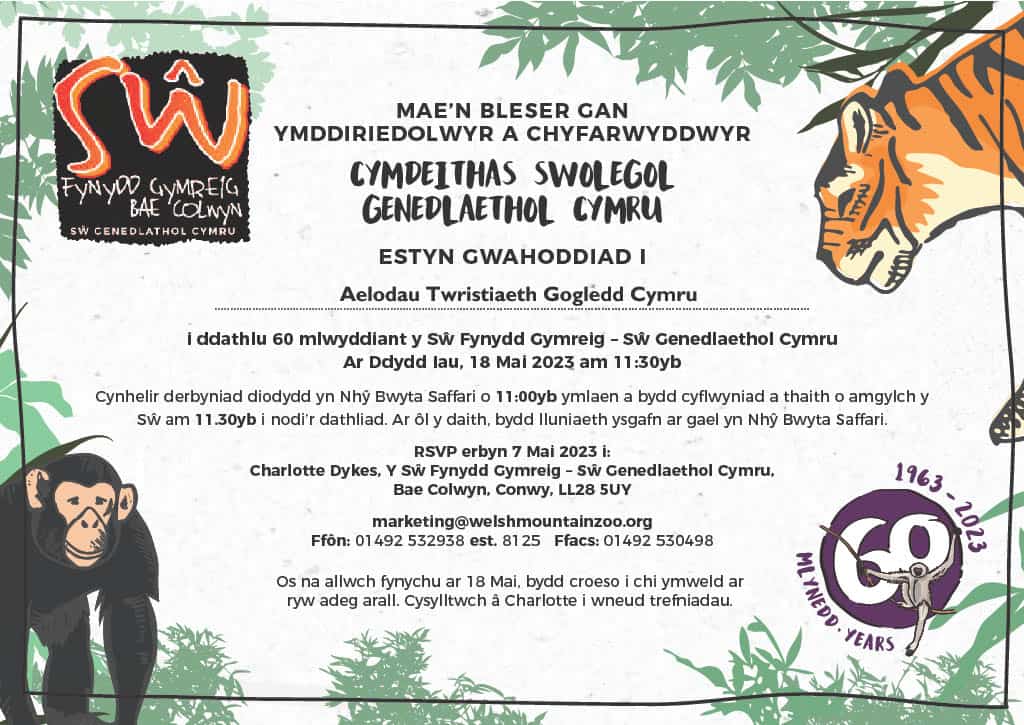 OPCC Modern Slavery Conference – "Open For Business: Looking at Modern Slavery in the post-pandemic North Wales economy"
The Office of the Police and Crime Commissioner (OPCC) for North Wales are hosting a free event for business owners and public sector organisations in North Wales on how to identify Modern Slavery and the risks it poses to the local economy.
Modern Slavery is a continuing threat to communities in North Wales and businesses need to be aware of how it can impact, and how to spot the signs. With this in mind, the OPCC will bring together key voices and organisations to discuss simple steps that every business can take.
This free event will take place on 22 May 2023 at Conwy Business Centre, and will feature contributions from speakers and organisations with expertise in this area.
Speakers include
Kevin Hyland OBE – Santa Marta Group.
Martin Plimmer – Gangmasters & Labour Abuse Authority
Detective Superintendent Simon Williams – North Wales Police
Seb Phillips – North Wales Police Director of Finance and Resources.
To Book:https://tocyn.cymru/en/event/cc03c28d-3025-43fa-9254-842c001cc147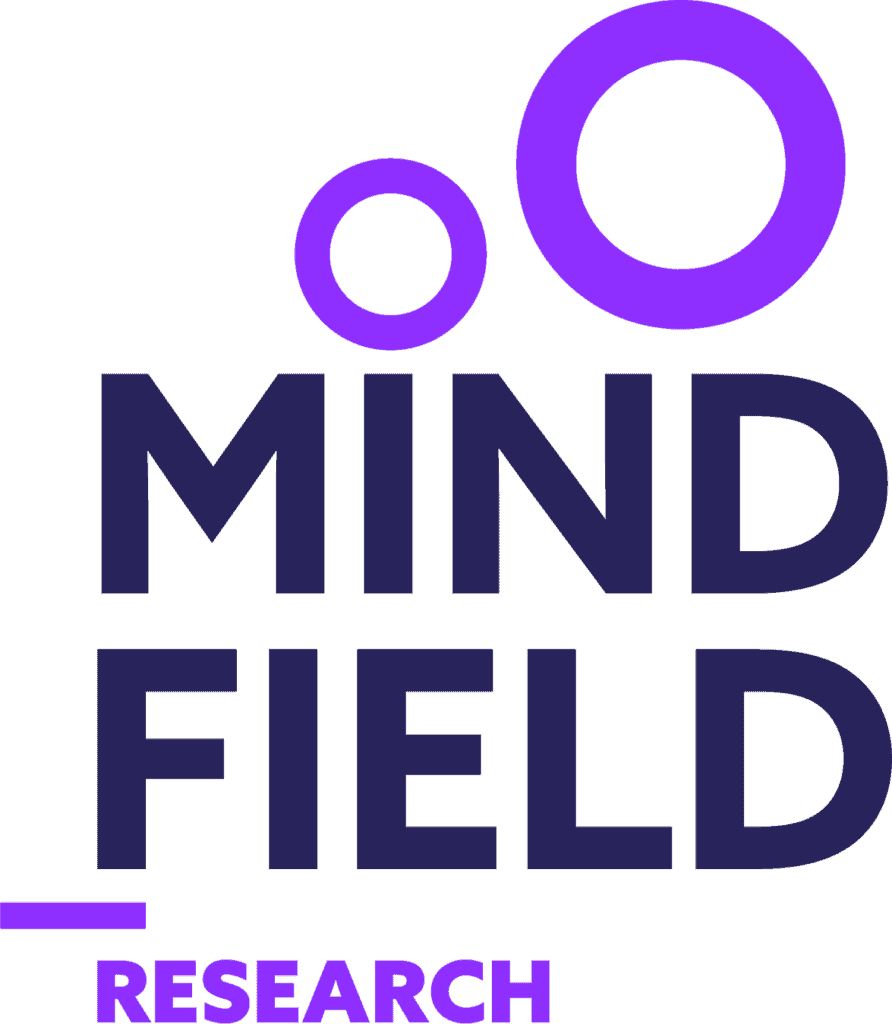 Stop guessing when it comes to your audience and customers. Get insights that unlock actions.
At Mind Field Research, we specialise in using the principles of behavioural science to uncover real, human truths that help you connect with your audience in a meaningful way. Our market research team can design a research solution to help you:
Overcome what stands between you and your goals
Pinpoint how, where and when to engage with your audience
Identify the opportunities to grow your brand
With Mind Field Research, you can access our four key specialisms:
Consumer and Market Data Insights – Our insight-led reports provide clear and actionable direction for your brand. This quick, cost-effective method is a great place to start your research journey.
Understanding Audiences – We'll help you see through your consumers' eyes and make decisions that will engage them in the right way. We use behavioural science principles to uncover real behaviours and attitudes. We unlock human truths with solid insight that gives you the direction you need.
Campaign Development Research – We can give you ultimate confidence that your campaign is work that deserves to exist. Our solutions cover the whole campaign development journey from ideation to ad testing. We engage with your target audiences at key points in the creative process. This ensures the message, tone, look, and feel are all spot-on before launch.
Monitoring and Evaluation – Engaging with your audience throughout the life of the campaign maximises success. We will give you audience feedback at regular dips throughout the advertising activity. Rapid insight dashboards help track the success of a campaign. Then identify how we can adjust it for greater success. End of the campaign evaluation gives you a clear view on what has had the best impact on ROI.
But our research capabilities don't end there. We also offer research for new product and service development, user experience, usage and attitude studies and brand tracking.
At Mind Field Research we have extensive experience in conducting research projects for a wide range of sectors. Our research expertise includes visitor attractions, holiday parks, food and drink suppliers, and tourism. Our team of experts has successfully executed numerous research projects in these sectors, providing comprehensive insights and tailored solutions to our clients. With our vast experience and industry knowledge, we are confident in delivering high-quality research projects that meet and exceed our clients' expectations.
Contact us today to learn how we can help you unlock insights that drive meaningful engagement with your audience.
WEBSITE: https://mindfieldresearch.com/
INSTAGRAM: https://www.instagram.com/mindfield_uk/
LINKEDIN: https://www.linkedin.com/company/mindfield-advertising-marketing/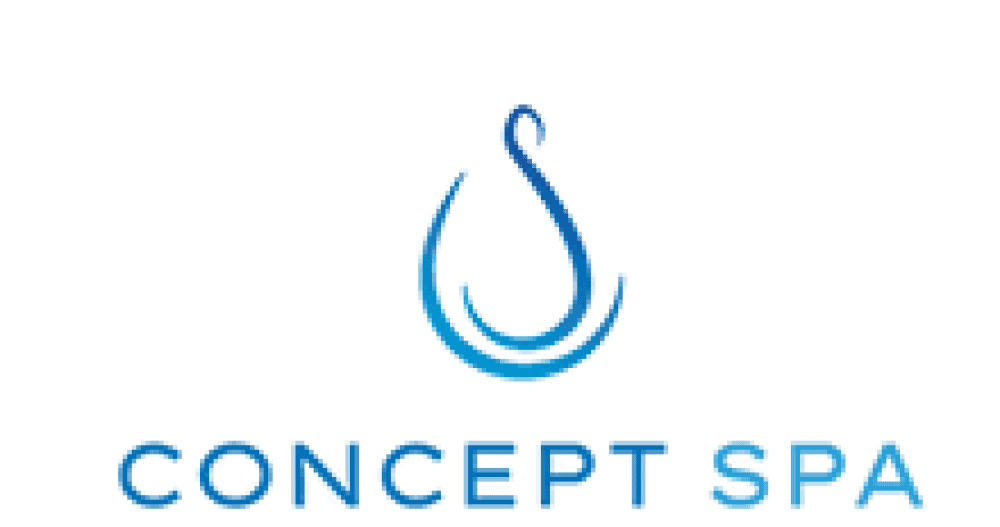 Concept Spa is a family-run hot tub company based in North Wales, providing holiday let owners with the perfect opportunity to enhance their guest's experience by supplying one of the most popular amenities – hot tubs.
We are dedicated to providing high-quality and reliable hot tubs, coupled with excellent customer service and support. Our hot tubs are designed to offer the perfect combination of luxury, relaxation, and rejuvenation, making them a highly sought-after amenity among holidaymakers.
By partnering with Concept Spa, holiday let owners can increase their property's rental rates and attract more bookings, leading to increased revenue and occupancy rates. Our team of experts will work closely with you to identify the best hot tub solutions for your property, ensuring a seamless and hassle-free installation process. With Concept Spa, you can trust that you are getting the best hot tubs and services available, and we are committed to helping you boost your holiday let business's success. Alongside hot tubs, we also supply a range of Swim Spas, Pergolas, Ice Baths, Saunas, Air Source Heat Pumps and, much more!"
Unit 3, Trade Park Industrial Estate Road, Llangefni, LL77 7AR
T: 01248 723207 E: info@conceptspa.co.uk W: www.conceptspa.co.uk
Looking for a creative agency that can help your holiday business stand out? TheGAS.uk specialises in producing high-quality promotional films that showcase the unique offerings of our great tourism provisions here in North Wales.
With our award-winning expertise in creating visually stunning and engaging content with a concise call-to-action message, we can help you attract potential visitors to your business through your website, social media, and even TV marketing campaigns.
We understand the importance of having a strong online presence in today's digital age, and our films are optimised to help you stand out in a crowded marketplace.
But that's not all we do! We also create bespoke training films that can help you save money and time on costly in-person repeat training sessions year on year. Whether training new employees or refreshing the skills of existing staff, these videos ensure that your team is equipped with the knowledge and skills they need to provide excellent service for your guests.
In short, TheGAS.uk is a valuable partner for businesses in the North Wales tourism industry. With our high-quality films and expert guidance, we can help you attract more visitors, improve guest satisfaction, and ultimately increase your bottom line. Contact us today to learn more about our services and how we can help your business succeed!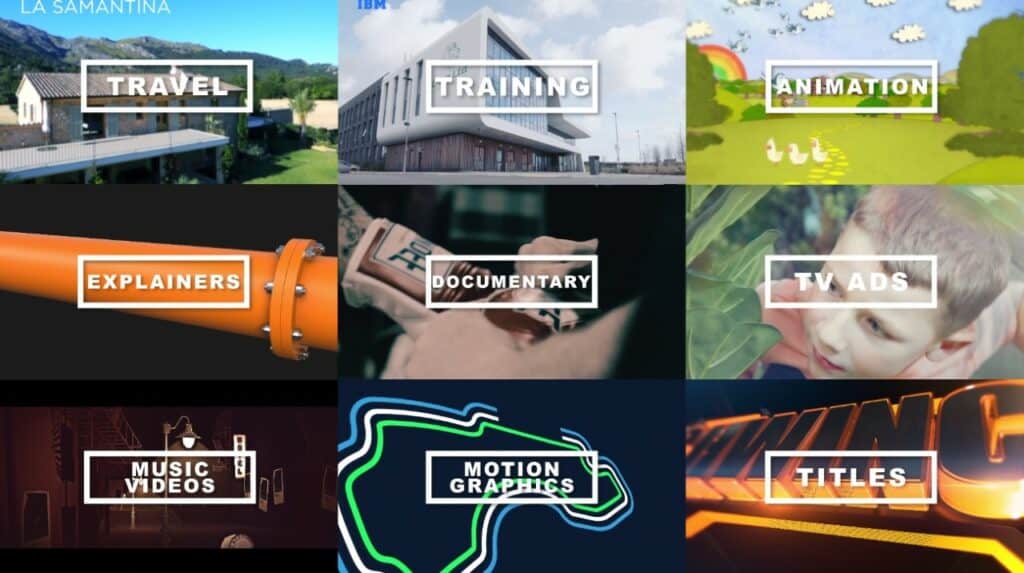 The Energy Bill Relief Scheme (EBRS) was introduced by the government in October 2022 and applies a discount to gas and electricity bills for the majority of business energy customers.
This scheme, which has been shielding many businesses from energy supplier's extortionate deemed and out of contract rates, ended on 31st March 2023 and has since been replaced with a new scheme called The Energy Bill Discount Scheme (EBDS).
The EBRS discounts provided to businesses were automatically applied to all eligible customer bills by their suppliers but this government help has been reduced by more than 80%.
For customers who are not currently in a fixed contract or whose fixed contract is due to expire, it's more important than ever to get your energy contract reviewed to ensure you are on the best price and prepare for the end of the EBRS scheme. It's very likely that your electricity and gas costs have been increased significantly as a result of the end of the government energy bill subsidies.
EBRS did bring some much-needed relief and certainty about pricing. However, the EBRS was applied for a limited amount of time and this government support ended on 31st March 2023. This means that may businesses will be unaware than starting on 1st April 2023 their electricity and gas bills could more than double if no action is taken.
Ironically, since the EBRS came into place, there has been a positive change in the energy market and prices have since fallen, so there are cost-effective fixed tariffs available to businesses however those that fail to take action will be placed onto punitive tariffs, in many cases resulting in businesses paying more than double for their electricity and gas than they need to.
At TCD Energy, we will take care of this for you and ensure you are on the best deal possible! Our service is totally complimentary so why not let us audit your gas and electricity accounts to make sure you're not missing out on cost-reductions?
For further information please contact TCD Energy for a totally free energy bill review by emailing us at info@tcdenergy.com or call us on 0333 335 5200. Alternatively contact us via our website at www.tcdenergy.com/contact