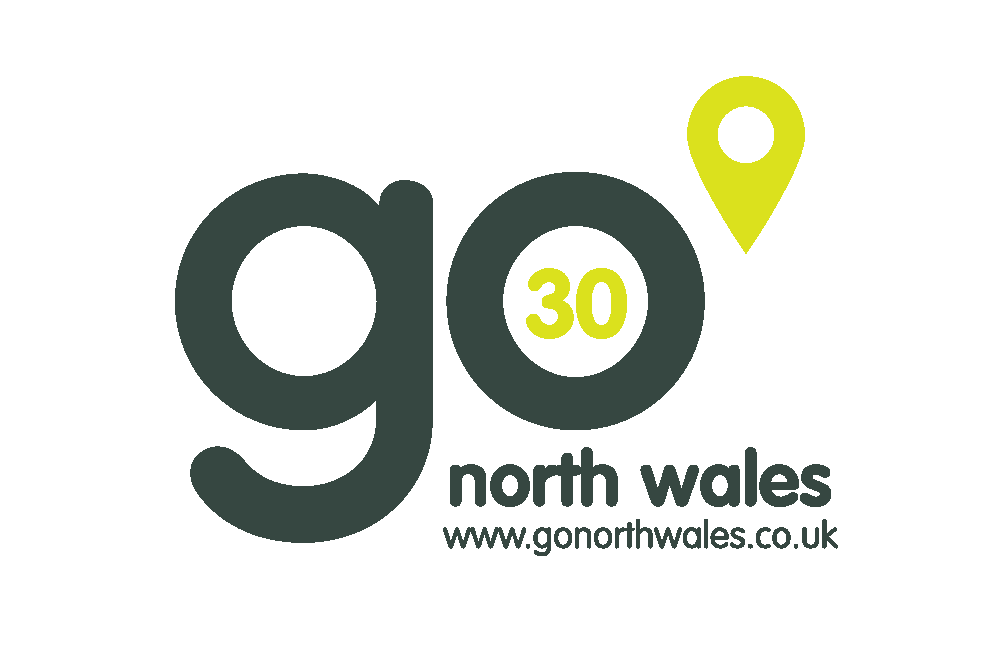 We appreciate that it remains to be an extremely difficult, worrying and complex time for many businesses and individuals across North Wales with the COVID-19 pandemic but please remember that we are here to support you.
We continue to monitor the circumstances as they are developing and also continue to engage with MPs and MSs, lobbying on issues on your behalf and making sure your voice is heard.
We've also continued to carry out activities in preparation to when restrictions are lifted through:
Attendance at Virtual Exhibitions and Trade Shows,
Organising of webinars covering topics on marketing and digital, customer care, revenue management;
Lobbying on issues affecting the industry
Conducting Press and PR interviews;
Building collaboration and partnerships with organisations – Avanti, Transport for Wales; Beyonk;
Attendance at Tourism Cross Party Group meeting to voice the concerns of the industry in North Wales directly to MSs
Discussions regarding geo-targeting DAX (Digital Ad Xchange) campaign
Discussions regarding Out of Home campaigns supported by an audio package to promote the destination when the time is right
Working in partnership to bring digital screen and infection control network to North Wales tourism sector
If you have any questions/queries please do not hesitate to contact us, by email (contacts below), social media channels, online chat on the Trade website or phone. Please email jim.jones@gonorthwales.org.uk; eirlys.jones@gonorthwales.org.uk or deborah.nettleton@gonorthwales.org.uk with any issues etc you may have.

Please also make sure that you are kept up to date with all the information as they happen by visiting our Trade site www.northwalestourism.com and following us on our NWTBiz social media platforms (facebook and twitter), all of which are regularly updated.
Keep safe, we're in this together.
Website listing – Updating your Details
Your individual listing on our website is your main opportunity to present your business to the public. However, like any advertising it must be regularly maintained to ensure that it is correct, current and really works for you.
When did you last check it?
When did you last update it?
Are your pictures great?
Is your listing better than that of competitors?
Please login and update your entry on the Go North Wales website. If you require a reminder of your login details or assistance in updating your details please contact Anthony Woodhouse on 01492 539051 or email digital@gonorthwales.org.uk.
Facebook/Twitter – Do you Follow Us
Don't forget, if you are on social media you can follow us on both Facebook, Twitter and Instagram @nwtbiz @gonorthwales – so if you have content that you would like us to share, let us know and we'll promote it to our audience! If possible please link to our destination platforms in your posts so that we can see you and share. Social Media and digital marketing are very important parts of the modern marketing mix and a great way to get your business promoted. Remember, we can't share your social media stories if we don't know about them.
NWTBiz Facebook Forum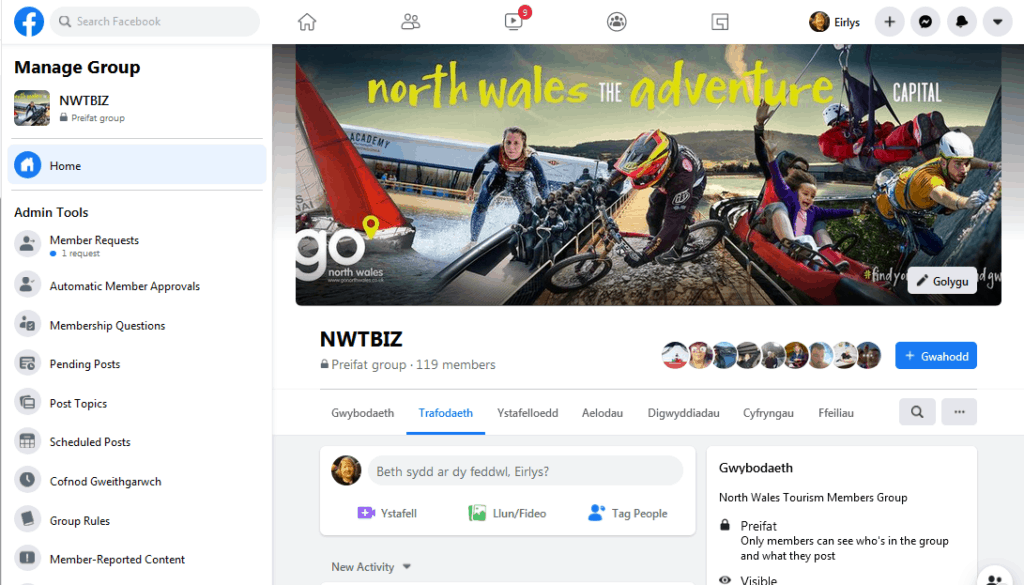 We have a closed Facebook group specifically for members where you can discuss issues, ask for help as well as support each other in our collected aim to make our region one of the top UK tourist destinations. You will need to request to join this by searching NWTBiz and we will accept you as a member.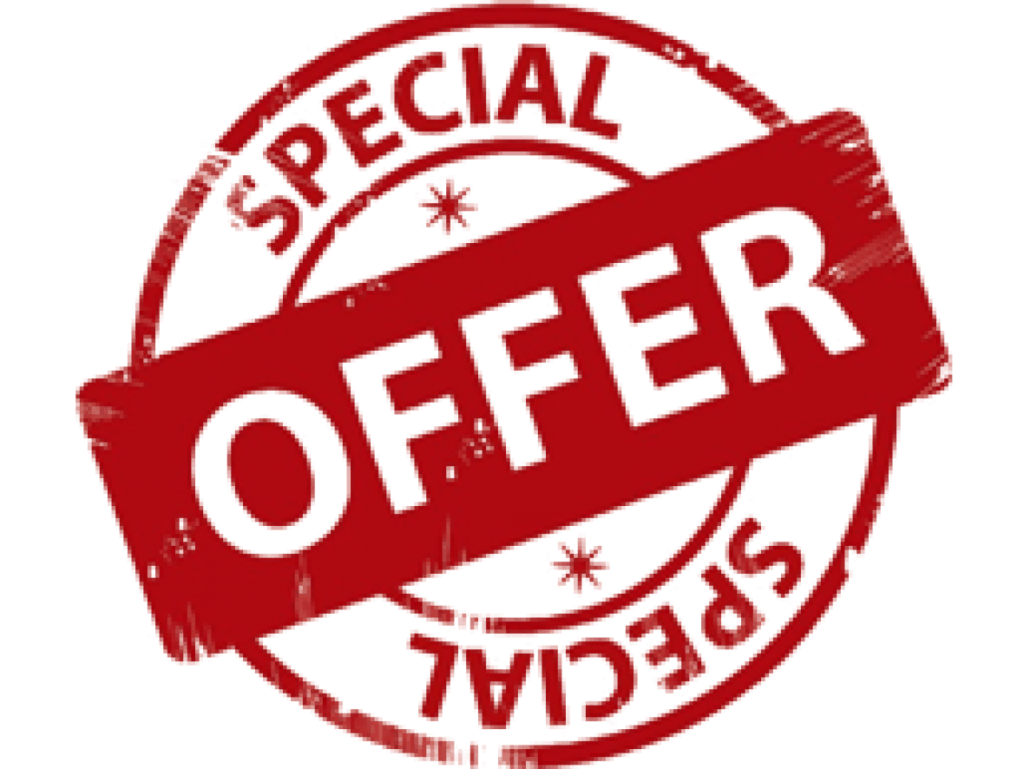 All members can create special offers at no cost. They show on the special offers page on the gonorthwales website and it is another sales opportunity that is free to use. At present this facility is under used. If you would like to submit your offer to include on our website please follow the link http://submit-offer.gonorth.wales/
Banner Adverts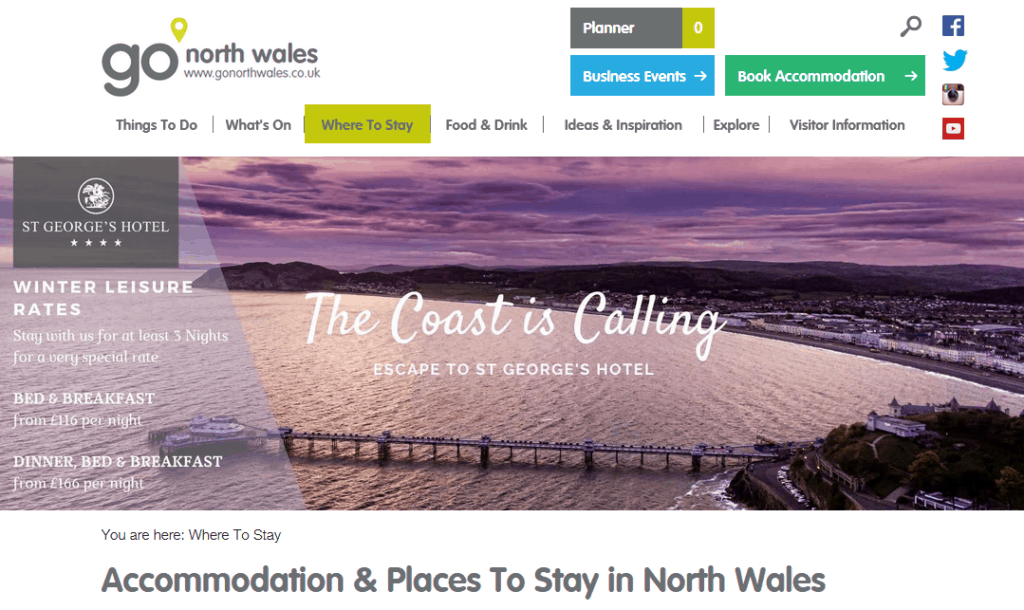 These are adverts, separate from your normal web listing that show on the home page and the sub- pages. Adverts cost from £200 and when clicked the user is taken to a location defined by the advertiser, usually the member's own website, rather than your page on our site. For further information on banner advertising please contact digital@gonorthwales.org.uk.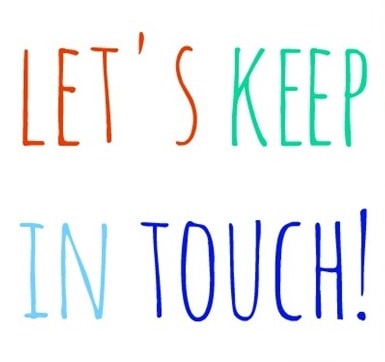 Our main means of communication with you, our members, is by email. We send out regular email messages to all members or to specific sections of the membership. We try to restrict the number of emails to key topics but also send out regular newsletters covering minor topics. Old copies of newsletters are available online.
In addition to emails, we post short-term news on our closed Facebook Group.
The members website is another important source of information. Do look at it regularly for information on training courses, offers and discounts, forthcoming meetings and reports on past meetings. You will also find information about membership, managing your web page, details of the Board, latest research documents and strategies and much more.
Tell us your news
Do keep us informed about your business.
If you send out press releases or newsletters, do ensure that we are on the distribution list – digital@gonorthwales.org.uk
Tell us about business developments, any new plans you may have and your successes.
Obviously we like to hear what you are doing, but more importantly we use the information to promote your business and the area in the following ways, all of which are free to you.
Social Media
We have a news page on our website. We are regularly publishing articles each week and most are news from our members.
Inclusion in our regular members' newsletters
We want to share your stories
Got something you would like us to share on The Go North Wales social media channels?
We'd love to share your:
Reopening news
New attraction / facilities news
Refurbished accommodation news
Contact leah.edwards@gonorthwales.org.uk for more details!
Marketing – Moving Forward and Planning Ahead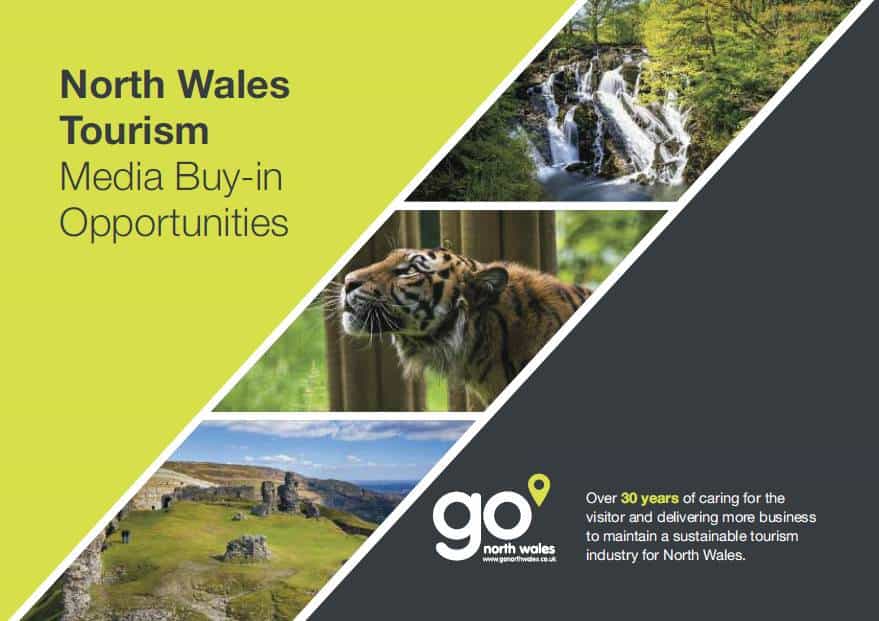 We know that right now there is so much uncertainty, it's hard to plan ahead. However, we can focus on what we are certain of – that North Wales remains a fantastic destination with a lot to offer its visitors. It has got no less beautiful or appealing over the last year and people everywhere are desperate to travel and visit new places. So it's only a matter of when, and not if, our amazing region will be welcoming them again.
In preparation, at North Wales Tourism, we have been working on our marketing plan to support the road to recovery and make sure that North Wales is at the top of everyone's new bucket lists of places to visit. It targets our UK and overseas market and we believe showcases our visitor offer beautifully.
Please have a look at our marketing buy in brochure and if you are interested in any element of the promotion listed please contact us for a chat – even if you don't have the budget available now, please have a conversation with our team to see how we can help you. We are here to help and want to make sure that you get the best possible promotion for your businesses in 2021-2022.
As well as all the membership benefits you get as part of North Wales Tourism, we've partnered with Beyonk which presents a great opportunity to work closer with us and take bookings through our website.
Beyonk provides a simple & easy way for you to upload all of your experiences/ tickets and tours to our website so you can get greater visibility and benefit from greater bookings too. They provide a booking system if you don't yet have one, or the ability for you to receive pre-paid booking requests, that you can accept, decline or offer to reschedule
To find out more: https://northwalestourism.com/go-north-wales/direct-bookings/
Frequently asked questions: restrictions from 27 March
Guidance on how you can keep safe and what rules are in place to protect people during the move from alert level 4 to alert level 3.
https://gov.wales/frequently-asked-questions-restrictions-27-march
Let's Shape the Future
Published today – "Let's Shape the Future: working in partnership to reconstruct a resilient future for the visitor economy in Wales"
A new recovery plan for the tourism, hospitality and events sector has now been published. Developed in consultation with the Tourism Taskforce and informed by wide-ranging conversation with other important groups, stakeholders and businesses across the sector, the plan includes a shared partnership framework of essential themes around which interventions will be built to support businesses through short to medium-term recovery. The 8 essential themes include:
Supporting business.
Valuing people.
Reopening safely.
Rebuilding consumer confidence.
Stimulating and managing demand.
Developing local visitor economies.
Transforming the sector to be more resilient.
Developing tailored recovery plans.
Given the uncertain path to recovery for the industry, the intention is for this plan to evolve, providing an important bridge back to the Strategic Plan for the sector "Welcome to Wales: Priorities for the Visitor Economy 2020-2025".
The plan recommends a Task & Finish Group is formed to drive forward a more tactical action plan including more detail behind the interventions and agreed delivery leads. Further consideration will be given towards how this group will be formed and the associated Terms of Reference.
https://gov.wales/lets-shape-future
Regional and Local Tourism Profiles
A summary of key tourism statistics at regional and local levels for 2017-2019 is available on the Welsh Government website. These reports bring together findings from key tourism surveys, with additional analysis by region and local authority areas within Wales.
https://gov.wales/regional-and-local-tourism-profiles-2017-2019
Tourism and events coronavirus (COVID-19) impact surveys
In order to provide impact data and to help support the industry through these challenging times WG ran a series of surveys with tourism and events businesses in Wales.

See link below for the published results:   https://gov.wales/tourism-and-events-coronavirus-covid-19-impact-surveys
Restrictions Business Fund – Reminder
The Restrictions NDR-linked business fund will close on Wednesday 31st March at 5pm.
Where feasible, eligible businesses that have previously received 'Restrictions' grant will receive automatic payments, however please go to Restrictions Business Fund on your respective LA website to access updated guidance and a web application form.
https://businesswales.gov.wales/coronavirus-advice/restrictions-business-fund
PlanDiscoverProtect – Planning for the 2021 season
Since the end of last summer, SNPA have been planning accordingly and have been developing plans to manage the predicted challenges facing the National Park this season. This involves a two-pronged approach of operational and communication activities.
Operational activities – in co-ordination with SNPA partners.
Additional overflow park and ride parking in Llanberis to service Pen y Pass.
New customer friendly pre-booking at Pen y Pass following the successful pilot last year.
Community master-planning sessions with gateway communities as part of the long term plans to transform the area into one known internationally for it's sustainable tourism approach.
Discussions with our partners, Gwynedd Council and Conwy County Borough Council on providing additional park and ride services.
Temporary and permanent signage – currently being developed in collaboration with Transport for Wales and local authorities, due to be in place by June.
Toilet facilities – all our toilets were fully open last season (on lifting of lockdown restrictions) along with additional sanitation stations and will remain so this year.
A repeat of the major volunteering scheme 'Welcome Back Volunteers', re-branded as 'Croeso Volunteers' for 2021 – last year we had over a hundred volunteers led by our and Snowdonia Society staff who were out every weekend and during select days of the week collecting litter and advising visitors in the Yr Wyddfa and Ogwen areas. We will build on the success of the scheme this year.
Fly-camping – as part of a new campaign we will be urging visitors to make the most of the many campsites and glamping sites in the region, and strongly pushing people away from fly-camping activities.
The National Park information van will visit key hot-spot sites.
Collaborating with all 15 UK National Parks via the National Parks Visitor Management Group on a joined approach to visitor management.
Communication activities – locally, regionally, and nationally – pan-Wales as well as pan-UK.
SNPA own 2021 communications campaign objectives will be to:
Influence when and where people visit:
Encourage people to come at different times of the week or year.
Where appropriate and only where suitable infrastructure and capacity is available, encourage visiting alternatives to the usual honey pots.
Get more people to plan ahead before they travel in order to reduce parking, fly-camping and campervan issue.
Book before you go – encourage people to only stay overnight if they have a place booked.
Big emphasis on pre-planning: encourage people to plan where they will park/travel to the start of their route e.g. pre-booking at Pen y Pass.
Positive and respectful behaviour when visiting.
Use public toilets.
Leave no trace.
Help clear litter/make volunteering part of the holiday.
Details available on the SNPA website.
https://www.snowdonia.gov.wales/visiting/plan,-discover,-protect
National Living Wage and National Minimum Wage rates for 2021 – Reminder
The National Minimum Wage and National Living Wage rates will increase on 1 April. In addition to the new rates, the age from which workers become eligible for the National Living Wage will be lowered. From 1 April all workers aged 23 and over must be paid the National Living Wage or above.
In full, the increases are:
National Living Wage (23+) to increase from £8.72 to £8.91
National Minimum Wage (21-22) to increase from £8.20 to £8.36
National Minimum Wage (18-20) to increase £6.45 to £6.56
National Minimum Wage (under 18) to increase £4.55 to £4.62
Apprenticeship Wage to increase from £4.15 to £4.30
https://www.gov.uk/national-minimum-wage-rates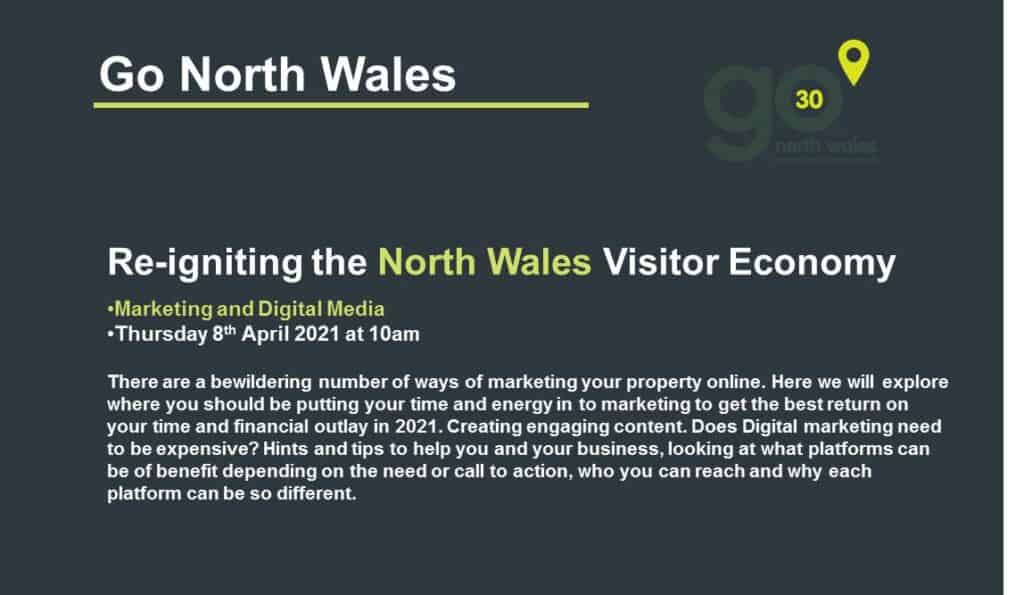 To book – https://www.eventbrite.com/e/marketing-and-digital-media-hints-and-tips-tickets-144655210629
Mike Hurdman Carpet Cleaning – Spring Back to Business
I would like to announce that Mike Hurdman Carpet Cleaning is back operational and ready to serve you in any preparations for reopening.
It has been quite a year and Mike Hurdman Caret Cleaning would like to offer their services for NWT members.
I offer a range of carpet cleaning services from spot cleans, room cleans, maintenance contracts and rug cleans all with a antimicrobial option, and with the benefit being a whisper quiet system and having carpets dry from 30 minutes.
My unique specialised Dry Fusion carpet cleaning system hot cleans, deodorizes, stain protects and heat dries your carpet using minimal amounts of water, all in the same process, making sure that your carpet has that 'just cleaned' look for longer.
If you would like my services or wish to discuss any merits of the service, please get in touch.
Take a look at reviews left on my Trustpilot page
Trustpilot https://uk.trustpilot.com/review/mikehurdmancarpetcleaning.co.uk
Simply email, message or call to discuss your requirements and I will book a suitable date and time to visit your premises or an estimate over the phone.
Call me now to see what bespoke offers I can do for you.
https://www.mikehurdmancarpetcleaning.co.uk/
☎️ 07809 615496
☎️ 01492 548436
📧 mikehurdmancarpetcleaning@gmail.com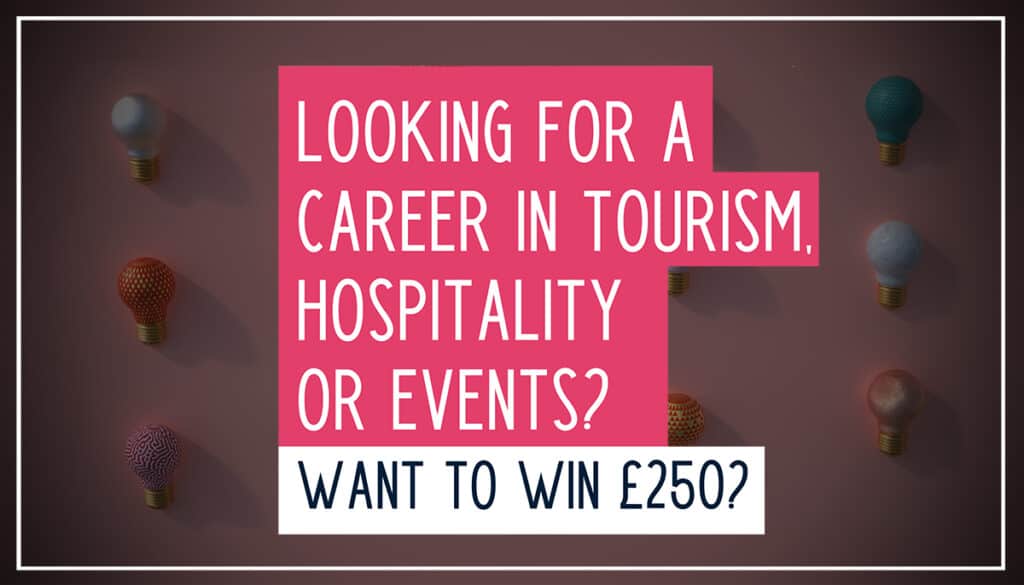 The Next Tourism Generation in collaboration with Tourism Society Cymru and Planed is giving tourism and hospitality students and 16–25-year-olds working in the tourism sector a chance to win £250.
The competition is open to students enrolled in Wales on courses that have a component relating to tourism or hospitality AND to young people who work in the industry including 16-25 year olds who have been furloughed or recently been made redundant.
Full information is available on the website: https://nexttourismgeneration.eu/event/ntgwales2021/
Deadline to apply is midnight Friday 30 April 2021
Town Centres across Wales to receive over £24 million
Welsh Government Ministers have announced an additional £24 million package of support to revitalise Wales' town centres.
£18.4 million of Transforming Towns loan funding will breathe new life into old and empty properties.
£3.34 million will help high street businesses grow and embrace innovative digital technology that will help their business thrive as part of the Year of SMART Towns.
An additional £3 million will be used to incentivise more North Wales businesses to locate in town centres.
A separate £3 million North Wales town centres entrepreneurial fund will incentivise new entrepreneurs to locate their businesses within the town centres of Wrexham, Rhyl, Colwyn Bay and Bangor. The fund comprises grant and loan funding; the loan funding will be provided by Development Bank of Wales.
https://gov.wales/town-centres-across-wales-receive-over-24-million
£9m boost for North Wales Metro
More than £9m is being made available to Transport for Wales to take forward work on the North Wales metro, Transport and North Wales Minister Ken Skates announced today.
Schemes set to benefit include over £1m to improve rail, journey times between Wrexham and Liverpool. £1.5m is provided towards the new integrated station at Shotton, and £670,000 towards the development of Deeside Parkway. £900,000 is allocated towards a study of the North Wales Coast mainline, with a view to improve journey times on certain services.
Just over £1m is available for the Snowdonia Transport Strategy which aims to encourage park and ride, bus and active travel in the National Park. Funding is also available to improve sustainable transport and active travel in the town centres of Wrexham and Rhyl, while investment will be made in a project to enhance access within Bangor for rail, bus and active travel.