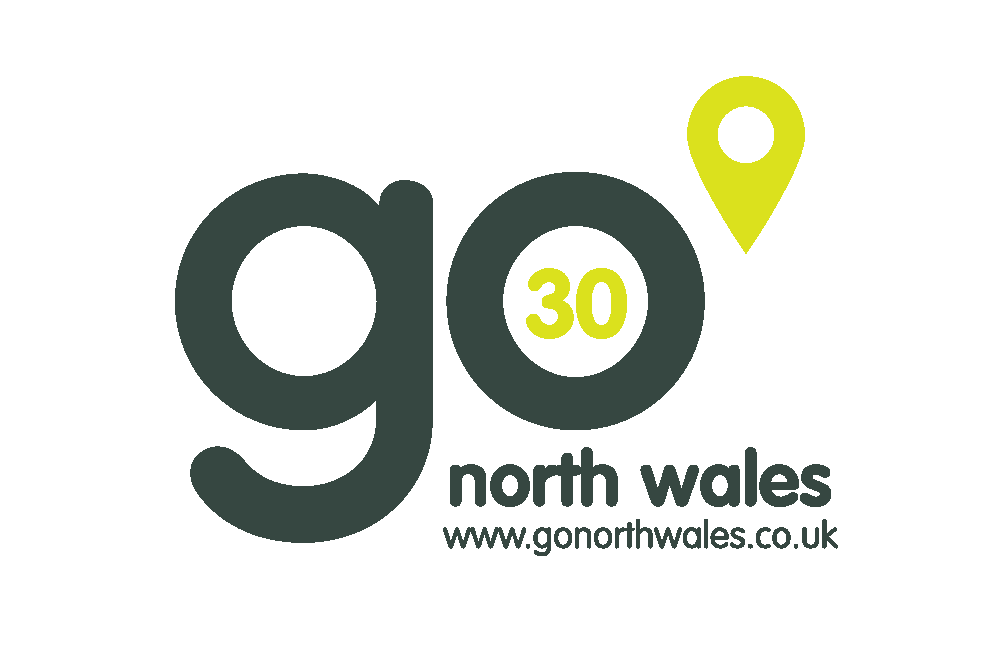 We appreciate that it remains to be an extremely difficult, worrying and complex time for many businesses and individuals across North Wales with the COVID-19 pandemic but please remember that we are here to support you.
If you have any questions/queries please do not hesitate to contact us, by email (contacts below), social media channels, online chat on the Trade website or phone. Please email jim.jones@gonorthwales.org.uk; eirlys.jones@gonorthwales.org.uk or deborah.nettleton@gonorthwales.org.uk with any issues etc you may have.

Please also make sure that you are kept up to date with all the information as they happen by visiting our Trade site www.northwalestourism.com and following us on our NWTBiz social media platforms (facebook and twitter), all of which are regularly updated.
Keep safe, we're in this together.
Go North Wales Tourism Awards 2021

The Go North Wales Tourism Awards 2021 was this year held on Thursday 25th of November at Venue Cymru, Llandudno.

We received over 200 applications, all worthy of recognition, such is the strength, depth and variety of the tourism and hospitality offer across our region. The hardest part of any awards falls to the judges, who had the unenviable task of shortlisting the finalists for the evening. Congratulations to all the winners and shortlisted nominees.
Winners on the night were:
Go Attraction of the Year – Penderyn Lloyd St Distillery
Outstanding Contribution to Tourism Award – Michael Bewick, JW Greaves
Go Tourism & Hospitality Hero – Royal Oak Hotel, Glenn Evans
Go Responsible and Sustainable Green Award – GreenWood Family Park
Go Hotel of the Year – Plas Dinas Country House
Go 30 years of the Tourism Industry – Dr Shyam Patiar
Go Best B&B/Inn of the Year – Plas Tan yr Allt Historic Country House
Go Pet Friendly Award – Y Shed
Go Holiday Park of the Year – Marine Holiday Park
Go Self Catering of the Year – Lyons Pendyffryn Hall
Go Activity of the Year – Mynydd Sleddog Adventures
Go Caravan, Camping or Glamping of the Year – Graig Wen
Go Taste of North Wales Award – Three Eagles Bar & Grill
Go Resilience and Innovation Award – St Davids Hospice
Go Business Events and Incentive Travel Award – Venue Cymru

To relive the evening please have a look at our image library – https://gonorthwalestourismawards.website/gallery/
Website listing – Updating your Details
Your individual listing on our website is your main opportunity to present your business to the public. However, like any advertising it must be regularly maintained to ensure that it is correct, current and really works for you.
When did you last check it?
When did you last update it?
Are your pictures great?
Is your listing better than that of competitors?
Please login and update your entry on http://update-my.gonorthwales.info. If you have forgotten your password please click on the "forgotten your password" link and enter your registered email address (to reset). If you can't remember your registered email address, please call 01492 531731 (option 5) and ask for a member of the digital team alternatively email digital@gonorthwales.org.uk or visit https://northwalestourism.com/go-north-wales/update-your-go-north-wales-listing/ for assistance with updating your details
Facebook/Twitter – Do you Follow Us
Don't forget, if you are on social media you can follow us on both Facebook, Twitter and Instagram @nwtbiz @gonorthwales – so if you have content that you would like us to share, let us know and we'll promote it to our audience! If possible please link to our destination platforms in your posts so that we can see you and share. Social Media and digital marketing are very important parts of the modern marketing mix and a great way to get your business promoted. Remember, we can't share your social media stories if we don't know about them.
NWTBiz Facebook Forum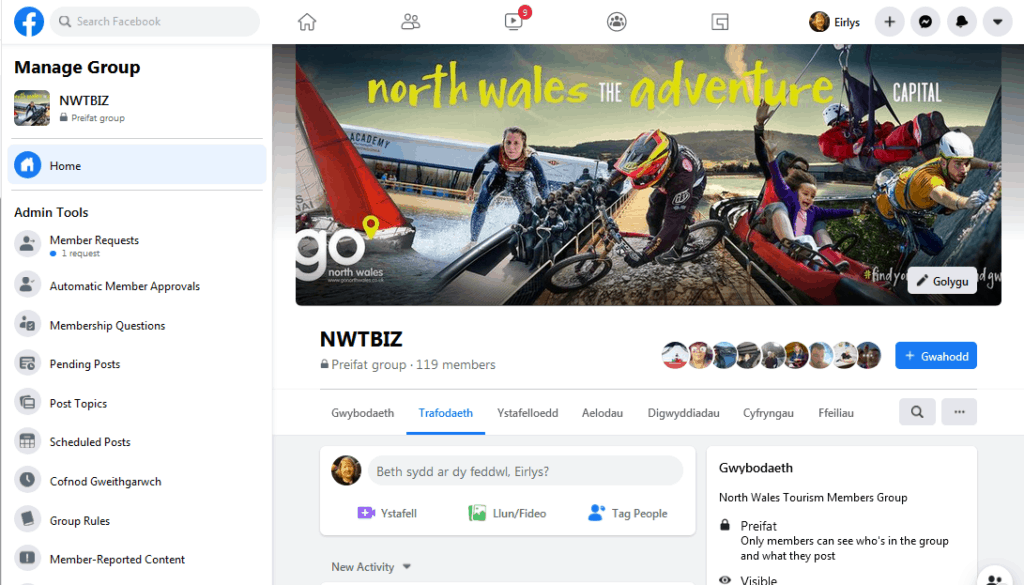 We have a closed Facebook group specifically for members where you can discuss issues, ask for help as well as support each other in our collected aim to make our region one of the top UK tourist destinations. You will need to request to join this by searching NWTBiz and we will accept you as a member.
Special Offers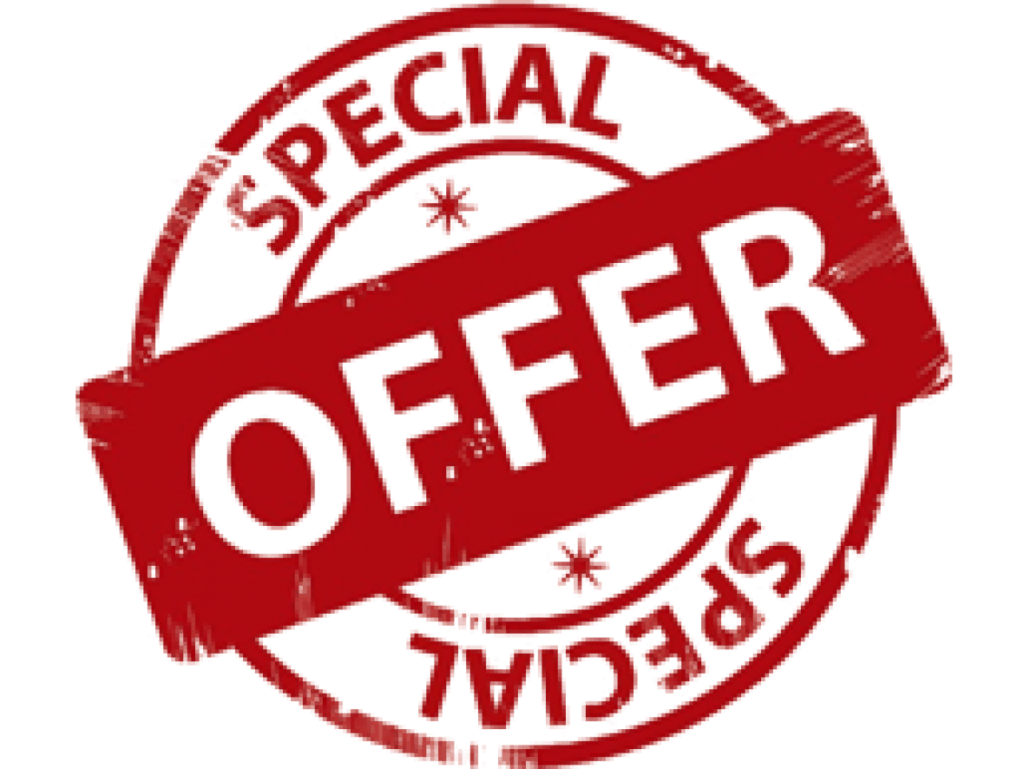 All members can create special offers at no cost. They show on the special offers page on the gonorthwales website and it is another sales opportunity that is free to use. At present this facility is under used. If you would like to submit your offer to include on our website please follow the link http://submit-offer.gonorth.wales/
Banner Adverts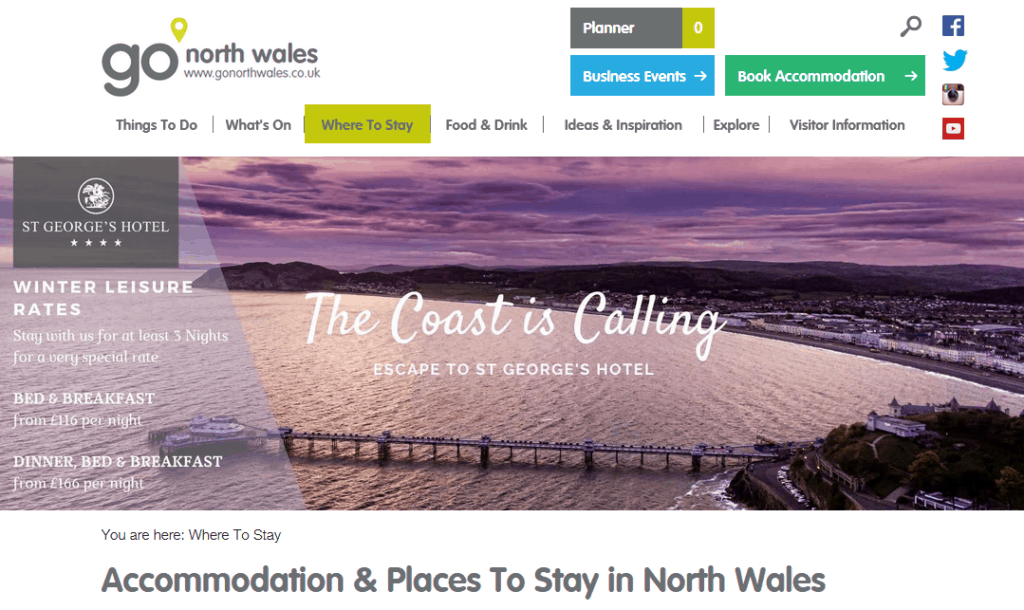 These are adverts, separate from your normal web listing that show on the home page and the sub- pages. Adverts cost from £200 and when clicked the user is taken to a location defined by the advertiser, usually the member's own website, rather than your page on our site. For further information on banner advertising please contact digital@gonorthwales.org.uk.
Let's Keep In Touch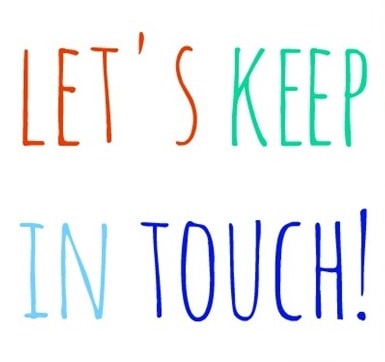 Our main means of communication with you, our members, is by email. We send out regular email messages to all members or to specific sections of the membership. We try to restrict the number of emails to key topics but also send out regular newsletters covering minor topics. Old copies of newsletters are available online.
In addition to emails, we post short-term news on our closed Facebook Group.
The members website is another important source of information. Do look at it regularly for information on training courses, offers and discounts, forthcoming meetings and reports on past meetings. You will also find information about membership, managing your web page, details of the Board, latest research documents and strategies and much more.
Tell us your news
Do keep us informed about your business.
If you send out press releases or newsletters, do ensure that we are on the distribution list – digital@gonorthwales.org.uk
Tell us about business developments, any new plans you may have and your successes.
Obviously we like to hear what you are doing, but more importantly we use the information to promote your business and the area in the following ways, all of which are free to you.
Social Media
We have a news page on our website. We are regularly publishing articles each week and most are news from our members.
Inclusion in our regular members' newsletters
Bedroom Browser
Don't miss out on advertising in the Go North Wales Bedroom Browser/Leaflet Compendium – Final Call – Deadline Friday 3 December 2021
This very popular and useful piece of print is a spiral bound A4 landscape brochure encompassing attraction leaflets/activity providers with a production of 22k copies and distributed to all NWT accommodation members.
Please email eirlys.jones@gonorthwales.org.uk for further details
Meet North Wales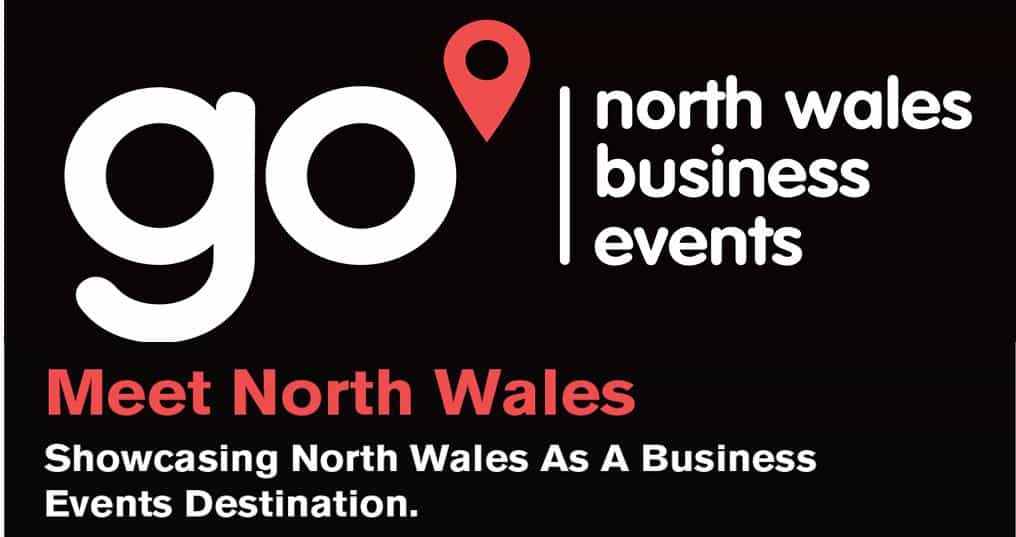 Already an established holiday destination, in recent years North Wales has gained recognition as an ideal location for business events, with conferences, team building and incentive experiences under one roof – or in the great outdoors – and on the doorstep of premium accommodation and conference venues.
Meet North Wales promotes our members' offering to UK and international meetings, incentives and conference organisers, and we will be kicking off the New Year attending MeetGB in February. Raise your business' profile today and contact us to discuss the opportunities available by emailing info@meetnorthwales.co.uk or calling 01492 531731 to speak to Kirstin Aram, Business Events Co-ordinator.
Recruitment Challenges Survey
Go North Wales are working with DWP to gather feedback on what is required by the industry to assist with future recruitment challenges.

Please see link to the short survey : https://www.surveymonkey.co.uk/r/MNPXTFY
Promotional Opportunities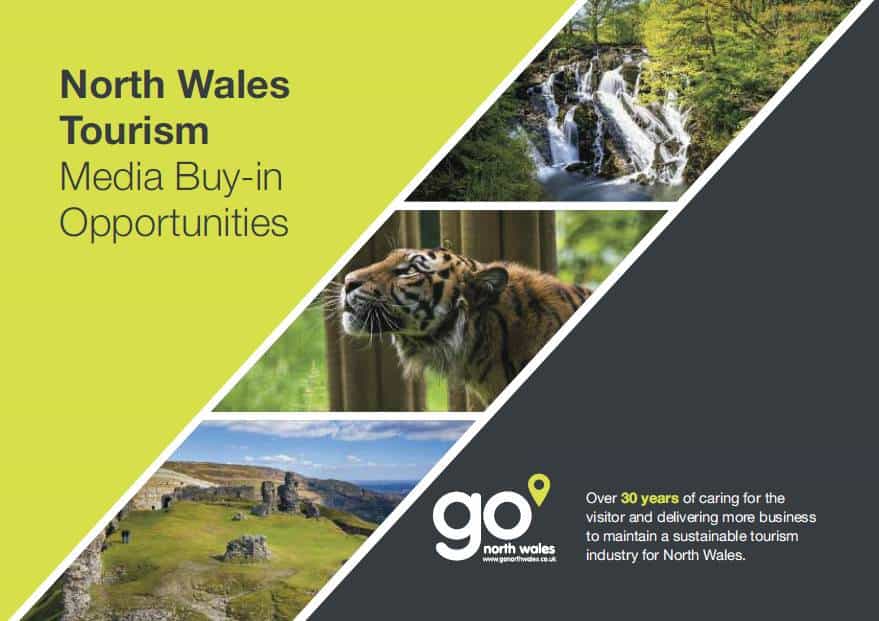 We know that right now there is still so much uncertainty, it's hard to plan ahead. However, we can focus on what we are certain of – that North Wales remains a fantastic destination with a lot to offer its visitors. It has got no less beautiful or appealing over the last year and people everywhere are desperate to travel and visit new places.
In preparation, at North Wales Tourism, we have been working on our marketing plan to support the road to recovery and make sure that North Wales is at the top of everyone's new bucket lists of places to visit. It targets our UK and overseas market and we believe showcases our visitor offer beautifully.
Please have a look at our marketing buy in brochure and if you are interested in any element of the promotion listed please contact us for a chat – even if you don't have the budget available now, please have a conversation with our team to see how we can help you. We are here to help and want to make sure that you get the best possible promotion for your businesses in 2021-2022.
https://northwalestourism.com/trade-updates/marketing-and-promotional-opportunities/
North Wales Tourism Distribution – Put your Business in the Spotlight for 2022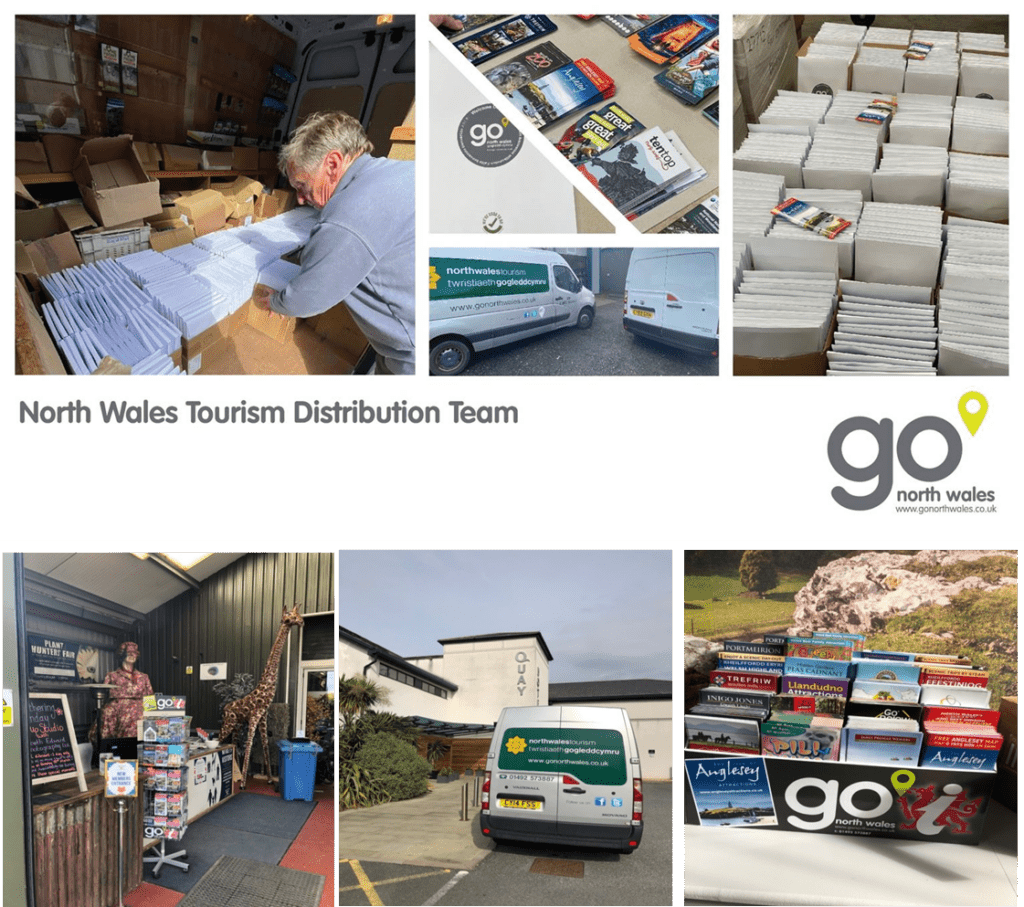 Our leaflet distribution service delivers over 3 million pieces of print to points across North and Mid Wales making sure that our attraction and activity businesses get the best exposure possible. The service provides:
A 12 month fully comprehensive leaflet distribution service for tourism attractions, activities and events
Advice on specific target areas across North & Mid Wales and parts of North West of England
Highly versatile range of leaflet display systems designed to meet customer requirements including wall mounted and free standing racks plus table top units
On-line reporting (password protected) tool to evaluate effectiveness of your distribution performance.
If you have not yet booked your distribution for 2022 season please contact a member of the distribution team on 01492 573887 or to book your distribution space please click here
PLAN FOR THE FUTURE …… Free Financial Awareness Seminar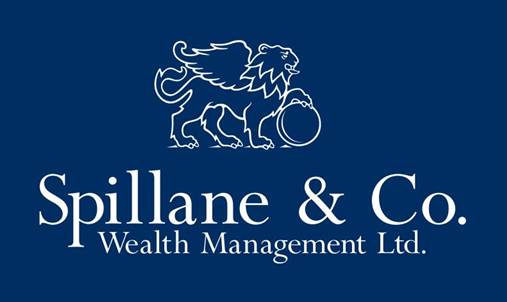 Spillane & Co. Wealth Management Ltd has kindly offered to host another Financial Awareness Seminar for North Wales Tourism members.
Spillane and Company have a proven track record of presenting financial awareness / pre-retirement / early retirement seminars and workshops to both the public and private sectors.
Professional and keynote speakers will present and discuss topics designed to help attendees make key decisions that will define their future years and include:
What your financial future looks like and how to build a secure and comfortable future
How to plan and grow your savings whilst reducing your tax liability
Pension and Commutation – What are your entitlements?
The importance of Will planning and lasting power of attorney
Health and Well Being
The event will be held between 12pm and 3pm on Thursday, 9th December, 2021 at Spillane & Co. Ltd. Offices, 'The Old Bank', 44 Conway Road, Colwyn Bay, LL29 7HT
Refreshments will be served including a complimentary buffet lunch catered by Haus.
Please register your attendance via e-mail deborah.nettleton@gonorthwales.org.uk
Attendee numbers are restricted to one representative from each business, please reserve your place as soon as practicable.
Tourism Training & Business Overhead Pressure
The Senedd Cymru Finance Committee is currently reviewing the 'Welsh Government Budget Considerations'. The Wales Tourism Alliance will be presenting evidence to the committee and are therefore keen to hear your views particularly with regard to tourism industry training needs. Please see below link to their survey in order that they can provide an accurate representation of views:

https://www.surveymonkey.co.uk/r/WBZR5ZM
£45 million package to train staff and help Welsh SMEs grow
A £45 million package of funding that will help small businesses across Wales to grow and support thousands of people to train to work in key sectors is being made available by the Welsh Government.

Applications will need to be made direct to local authorities once their individual grant schemes open.
Provisional timetable – open for applications in December 2021 with a closing date being 31st January 2022
All projects will be subject to 50% match funding. Minimum grant award is £5k and maximum grant is £50k
Projects must be completed and the grant funding claimed retrospectively no later than 20th August 2022, once the project is completed.
The funding will be open to all sectors.
https://gov.wales/45-million-package-train-staff-and-help-welsh-smes-grow
North Wales Community Alert
North Wales Police have recently launched North Wales Community Alert to improve engagement with our communities. North Wales Police are trying to share crime prevention advice, support and guidance as well as hear the views of the communities to enable them to understand any areas they feel would benefit from additional support.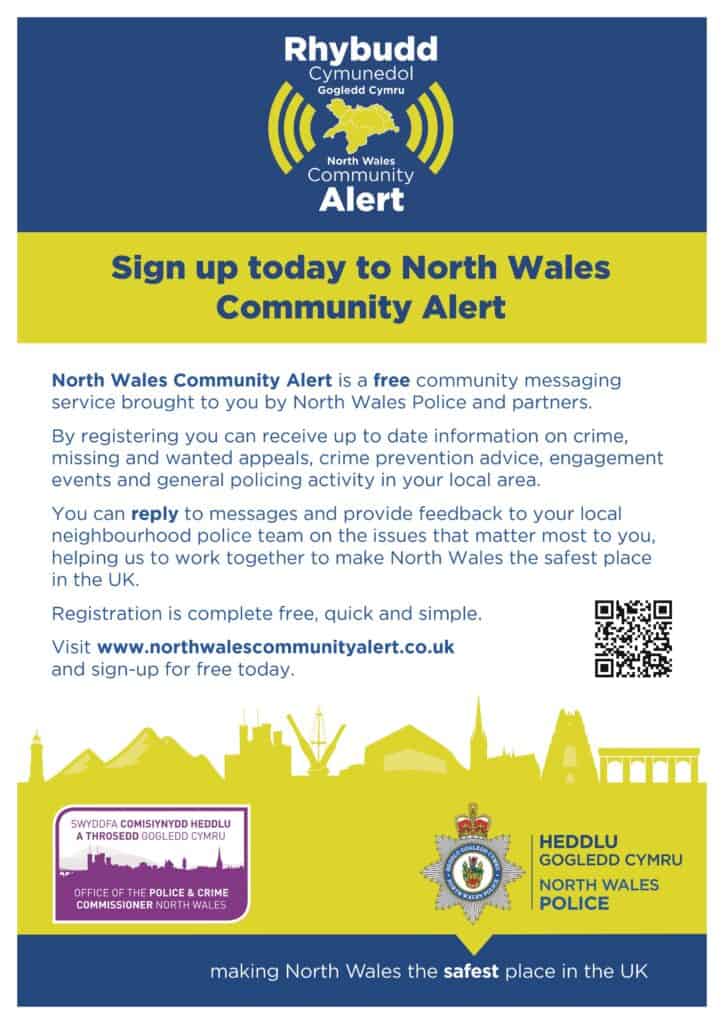 Professional photography for Holiday lets, B&B,s, hotels
The winter months are the perfect time to update your photos. As a member of NWT you will receive a 5% discount on the total cost of your photo shoot.

Call or email for a quote info@propertyphotoswales.co.uk / 07854 857369

Hapus is gyfathrebu yn Cymraeg."
WISH YOU WERE HERE GLOBAL AND WISH YOU WERE HERE EUROPE
The publishers of both the above books have kindly agreed that NWT members can purchase either or both copies (single or multiples) at 20% retail price via the GRAFFEG website (this discount is only available from their website = www.graffeg.com
The code to secure the discount = Wish20
Visit Wales Quality Grading Assessments are now free
Visit Wales have announced that there will be no charge for participation in their star quality grading scheme for accommodation and visitor attraction businesses for the foreseeable future (apart from where the costs for overnight grading visits and entry fees, use of food and drink outlets, etc. for tourist attraction assessments will need to be covered by the business).
If you are a new business or if you were previously graded and would like to participate in quality grading once more, please email: quality.tourism@gov.wales
More information about the grading scheme itself can be found at: https://businesswales.gov.wales/tourism/star-quality-grading
Next steps confirmed to tackle impact of second home ownership on Wales' communities
Climate Change Minister Julie James has confirmed details of a pilot scheme to tackle the impact second home ownership is having on some Welsh communities. The pilot will bring together a range of actions to address the impacts large numbers of second homes and short-term holiday lets can have. Dwyfor had been chosen for the pilot which will launch in January with support from Gwynedd Council.
https://gov.wales/next-steps-confirmed-tackle-impact-second-home-ownership-wales-communities
New food and drink vision launched
A Vision for the Food & Drink industry from 2021 will build on the sector's success in Wales with the key aim of helping ensure a flourishing food and drink industry with a global reputation for excellence.
The Vision is aimed at every business in the industry from retail and exporters to tourism, from brewers and bakers to manufacturers and processors.