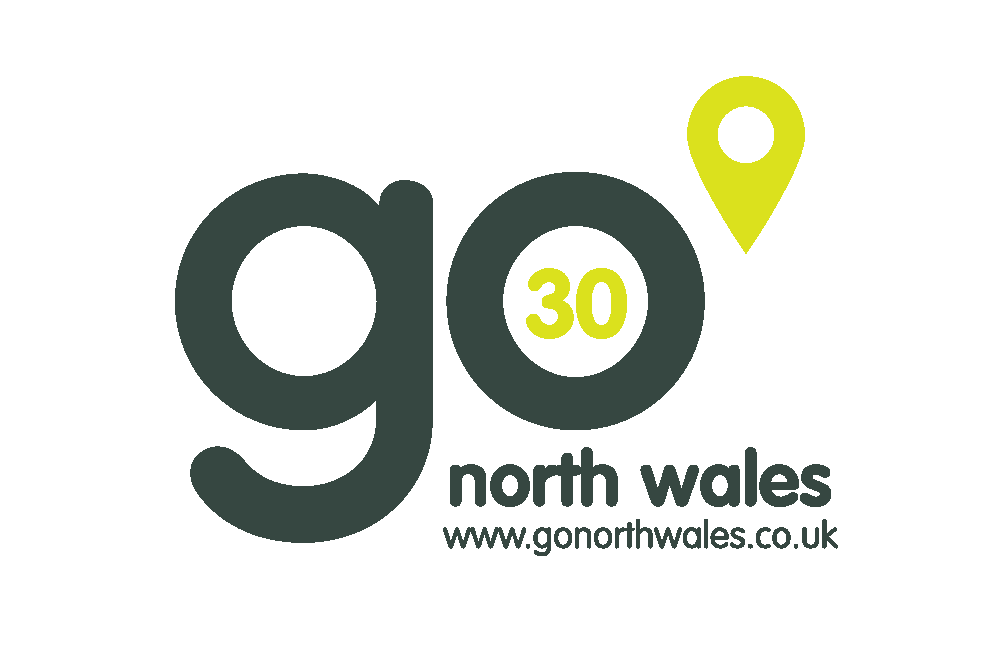 North Wales Tourism have and are still working hard on behalf it's members on issues that are affecting the industry.
We are in constant contact with the local MSs and MPs on these issues and are also lobbying side by side and working closely with the Wales Tourism Alliance to drive forward the importance of the industry to the economy of Wales and the effects and implications of these issues on the businesses and industry as a whole. We are also working closely with the local press and media to raise the issues affecting us to make sure the voice of our valuable industry is heard.
If you have any questions/queries please do not hesitate to contact us, by email (contacts below), social media channels, online chat on the Trade website or phone. Please email jim.jones@gonorthwales.org.uk; eirlys.jones@gonorthwales.org.uk or deborah.nettleton@gonorthwales.org.uk with any issues etc you may have.

Please also make sure that you are kept up to date with all the information as they happen by visiting our Trade site www.northwalestourism.com and following us on our NWTBiz social media platforms (facebook and twitter), all of which are regularly updated.
Showcasing North Wales
Go North Wales will once again be flying the flag for North Wales with their presence at:
Explore GB and the VisitBritain International Business Exchange (VIBE) 27 February – 2nd March. A virtual event with one-to-one meetings between UK suppliers and global buyers showcasing the best of Britain.
British Tourism & Travel Show Birmingham 22 & 23 March. The event provides a great opportunity to promote the destination at the largest domestic business to business (B2B) event for the travel trade market. Taking place at the NEC in Birmingham, the event attracts around 3,000 travel trade buyers.
Website listing – Updating your Details
Your individual listing on our website is your main opportunity to present your business to the public. However, like any advertising it must be regularly maintained to ensure that it is correct, current and really works for you.
When did you last check it?
When did you last update it?
Are your pictures great?
Is your listing better than that of competitors?
Please login and update your entry on https://extranet-wales.newmindets.net/ If you have forgotten your password please click on the "forgotten your password" link and enter your registered email address (to reset). If you can't remember your registered email address, please call 01492 531731 (option 5) and ask for a member of the digital team alternatively email digital@gonorthwales.org.uk or visit https://northwalestourism.com/go-north-wales/update-your-go-north-wales-listing/ for assistance with updating your details
Go North Wales Promotion in Llandudno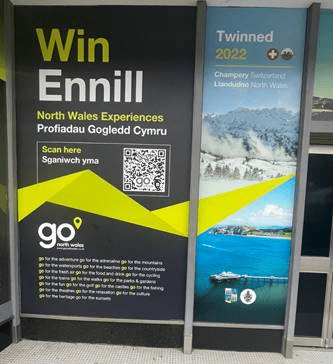 Go North Wales is currently promoting a competition on the windows of the old Marks and Spencer building in Llandudno.
Passers-by can scan the QR code on the window and will be taken to our website to enter their details for the competition. This has been successful so far with 180 people entering the last competition in its first week.
We're now looking for a variety of prizes to offer throughout the year and I was wondering if you'd like to be involved.
In return, we can offer advertising on our website, including a large banner on the competition page and two side banners on our homepage. We will also link to your website and share the email data collected to add to your own mailing list. We will also promote it across our social channels.
Please email digital@gonorthwales.org.uk if this is of interest.
Late Availability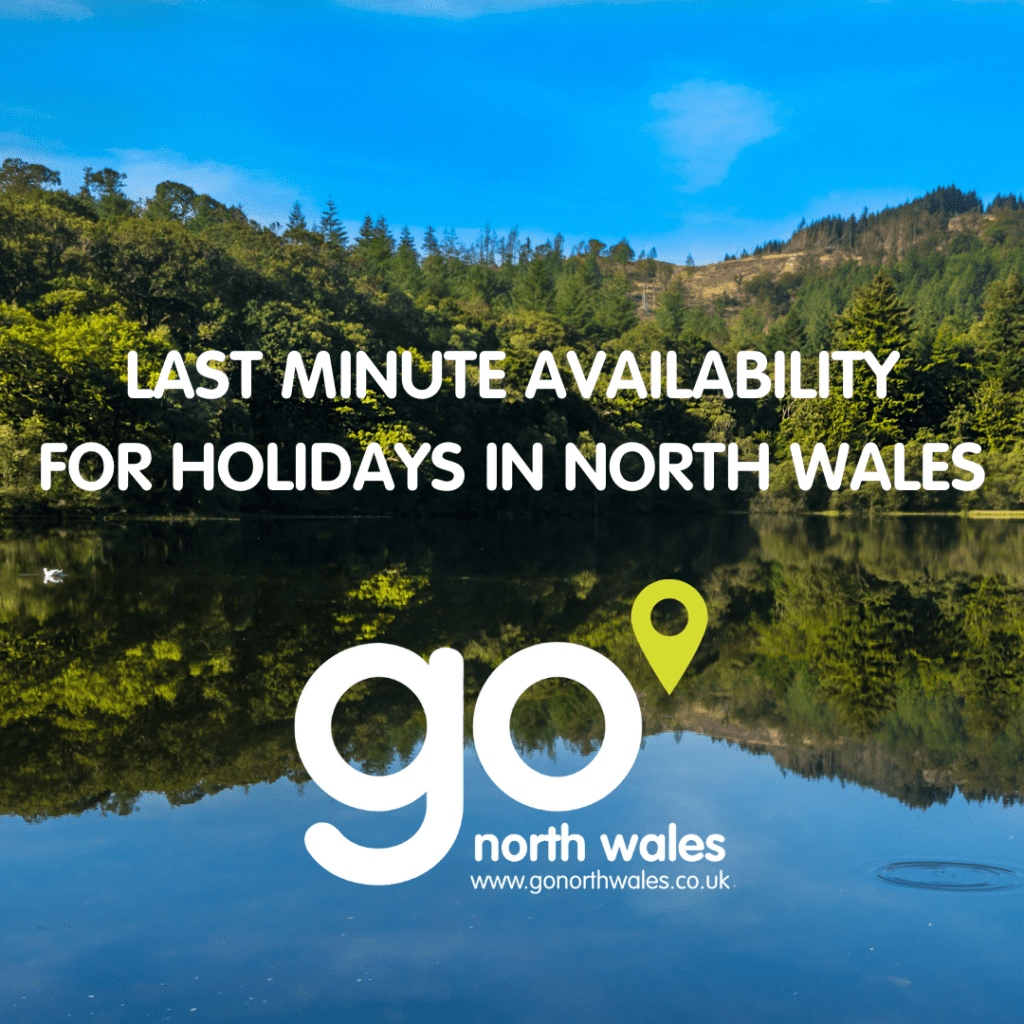 Let us help you promote any late availability or midweek deals.
All you have to do is complete the short form here: https://northwalestourism.com/late-availability-form/
Visitors will be able to search through all late availability dates by location and property type from the Go North Wales website. This will also be promoted across our social channels.
Facebook/Twitter – Do you Follow Us
Don't forget, if you are on social media you can follow us on both Facebook, Twitter and Instagram @nwtbiz @gonorthwales – so if you have content that you would like us to share, let us know and we'll promote it to our audience! If possible please link to our destination platforms in your posts so that we can see you and share. Social Media and digital marketing are very important parts of the modern marketing mix and a great way to get your business promoted. Remember, we can't share your social media stories if we don't know about them.
NWTBiz Facebook Forum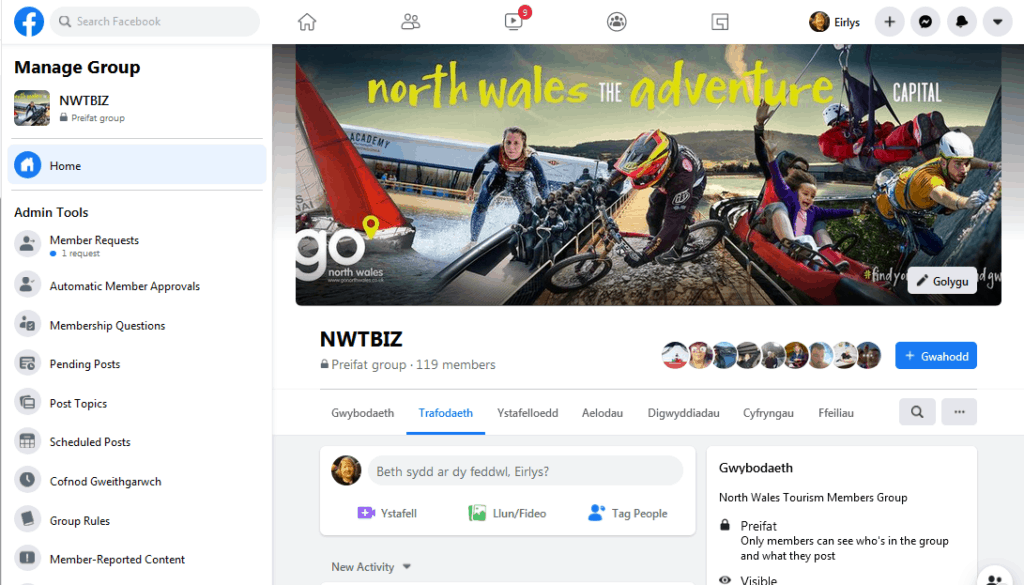 We have a closed Facebook group specifically for members where you can discuss issues, ask for help as well as support each other in our collected aim to make our region one of the top UK tourist destinations. You will need to request to join this by searching NWTBiz and we will accept you as a member.
Special Offers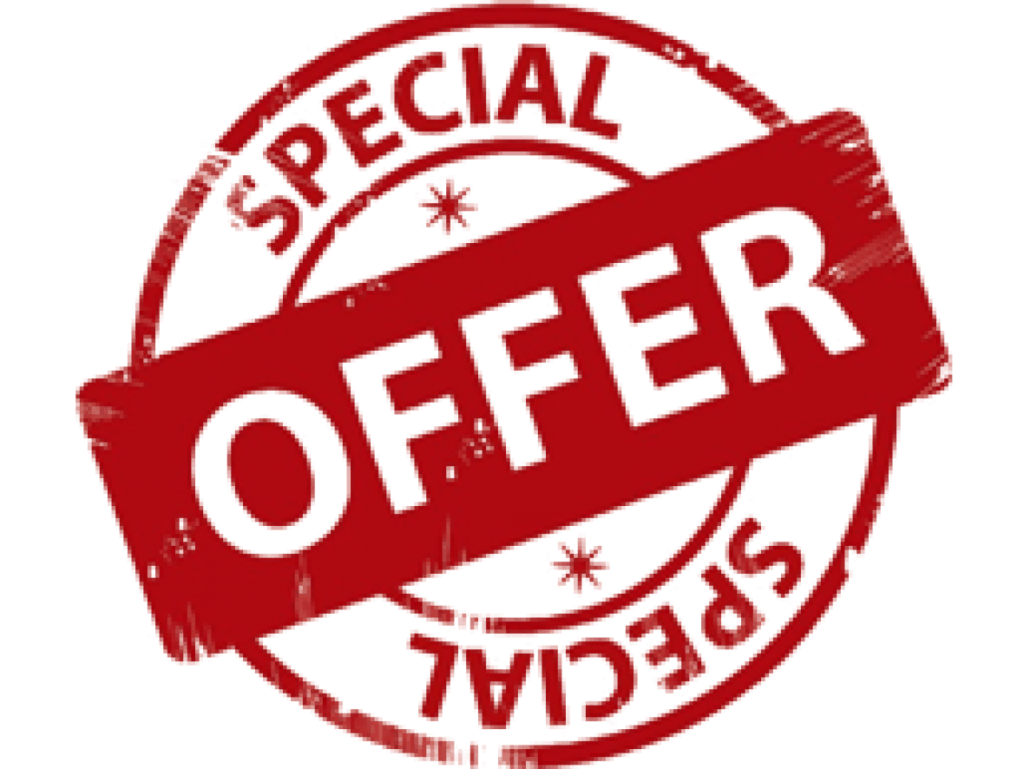 Banner Adverts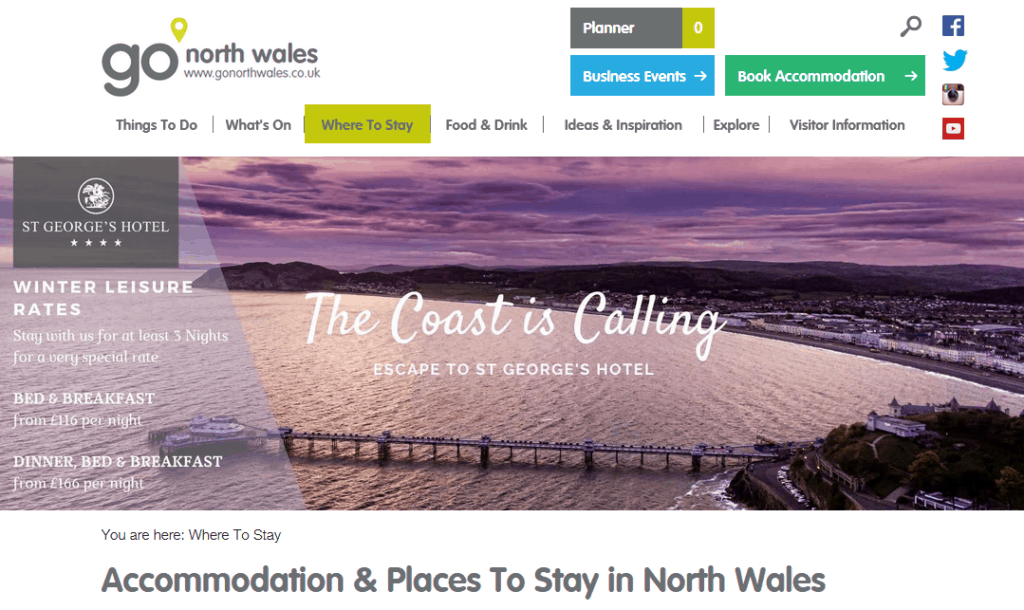 These are adverts, separate from your normal web listing that show on the home page and the sub- pages.  Adverts cost from £250 and when clicked the user is taken to a location defined by the advertiser, usually the member's own website, rather than your page on our site.  For further information on banner advertising please contact digital@gonorthwales.org.uk.
Let's Keep In Touch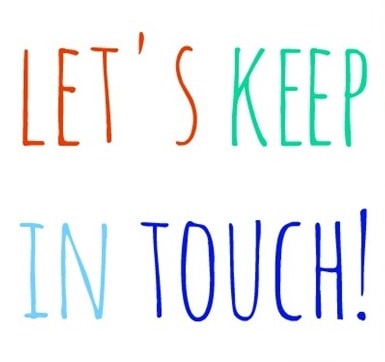 Our main means of communication with you, our members, is by email. We send out regular email messages to all members or to specific sections of the membership. We try to restrict the number of emails to key topics but also send out regular newsletters covering minor topics. Old copies of newsletters are available online.
In addition to emails, we post short-term news on our closed Facebook Group.
The members website is another important source of information. Do look at it regularly for information on training courses, offers and discounts, forthcoming meetings and reports on past meetings. You will also find information about membership, managing your web page, details of the Board, latest research documents and strategies and much more.
Promote your Events
Are you hosting an event in North Wales? Would you like to have exposure on our events section for free? Simply fill out the form on the link below and your event could appear on our webpage.
Meet North Wales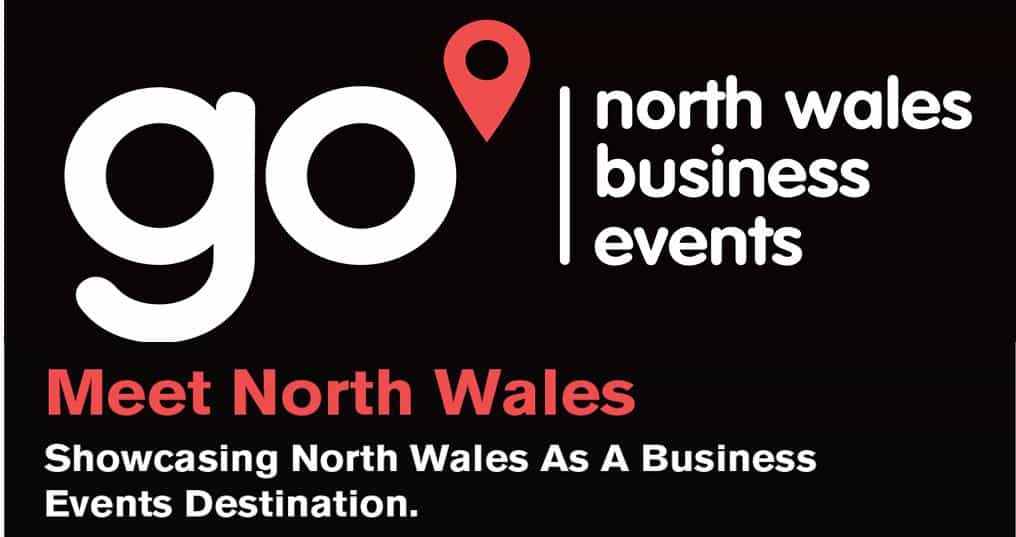 Would you like to be part of the Meet North Wales family and help push North Wales as a viable destination for business events?
The team at Meet North Wales are receiving an increasing number of enquiries from organisers considering North Wales to host their event. Our aim is to:
Raise the profile and competitiveness of North Wales as a MICE destination
Provide a timely response to enquiries from event organisers, coordinating responses to RFPs
Pro-actively attract business events to North Wales
Support members in anticipating and responding to the needs and requirements of business events
Have a look at our Meet North Wales Video to see what makes North Wales the destination for Business Events.

Interested to learn more and would like to raise your business' profile? Contact us to discuss the opportunities available by emailing info@meetnorthwales.co.uk or calling 01492 531731.
M&I Forum – Opportunity
An opportunity has arisen for a business to join us with a shared table at one of the M&I Forum Events this year. This is specifically for businesses who have MICE products (Meetings, Incentives, Conferences & Exhibitions). The event will be at either M&I Spring Istanbul (April) Oslo (25-28 June) or M&I Summer Limassol (30 Aug -2 Sep).
Included within the package will be:
3 days of high-quality networking in a stunning destination
40 guaranteed 1-2-1 meetings with vetted key European buyers
Cutting edge AIl matchmaking technology to find your best meeting potential
Networking activities for extra relationship-building with attending buyers
Outstanding networking dinners
If you would like to know more please email info@meetnorthwales.co.uk
Tourism & Hospitality Fortnight Events
The Tourism Innovation Programme was a free schedule of events covering the topics of Sustainable & Responsible Tourism and Extending the Season/Winter Tourism.
The events organised during the programme period featured the very best local and international knowledge and expertise and included keynote speakers, facilitated discussion forums, workshops, masterclasses and training.
The aim of the free sessions was to provide businesses with knowledge and insight to take away and apply immediately to their own day to day environment.
The project was funded by the UK Government through the UK Community Renewal Fund and supported by Grwp Llandrillo Menai and Mostyn Estates.
Click here to watch recordings of all the sessions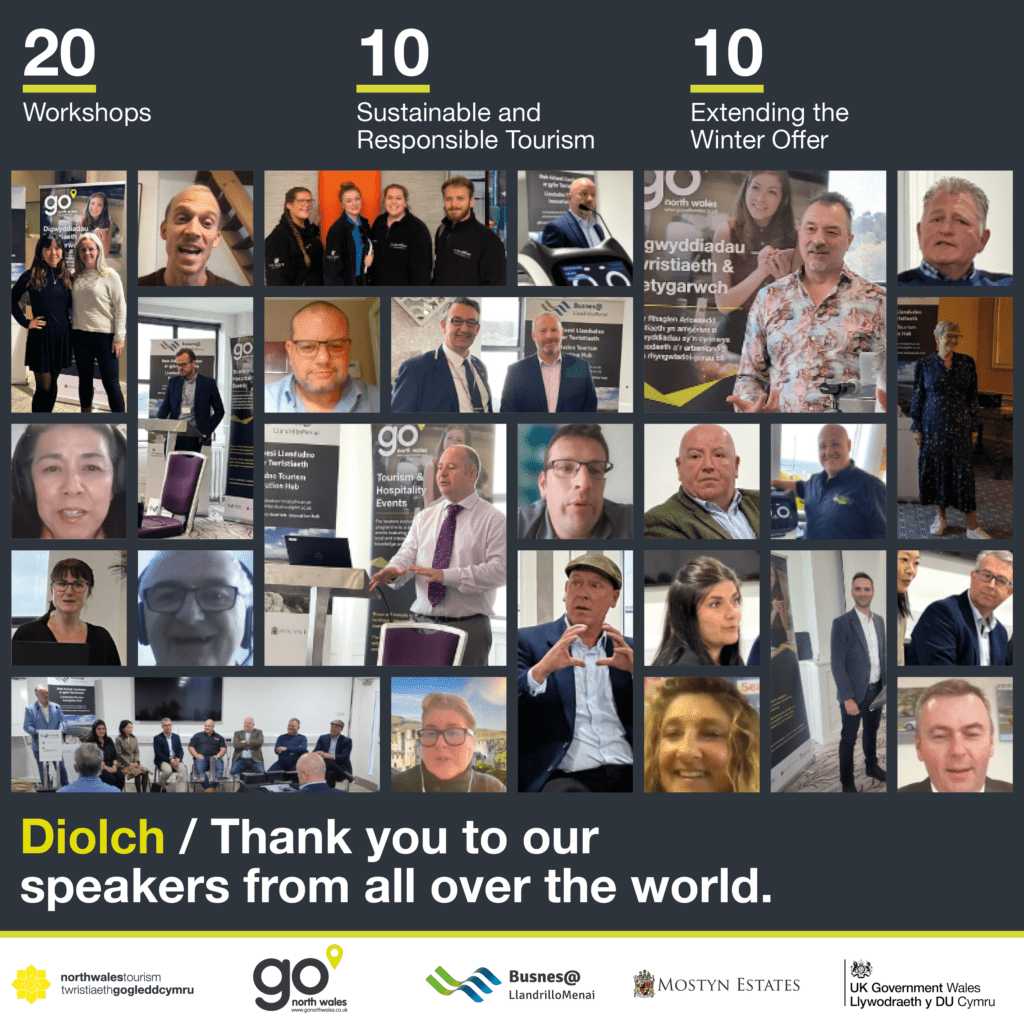 North Wales Tourism Distribution
Put your Business in the Spotlight for 2023
Our leaflet distribution service delivers over 3 million pieces of print to points across North and Mid Wales making sure that our attraction and activity businesses get the best exposure possible. The service provides:
A 12 month fully comprehensive leaflet distribution service for tourism attractions, activities and events
Advice on specific target areas across North & Mid Wales and parts of North West of England
Highly versatile range of leaflet display systems designed to meet customer requirements including wall mounted and free standing racks plus table top units
On-line reporting (password protected) tool to evaluate effectiveness of your distribution performance.
If you have not yet booked your distribution for 2023 season please contact a member of the distribution team on 01492 573887 or to book your distribution space please click here
Tourism Exchange Great Britain (TXGB)
TXGB is a central digital marketplace. It enables tourism suppliers to contract and connect their content, availability and pricing with a diverse range of distributors in one go and manage this in one place.
TXGB allows suppliers to become bookable on a wide range of distribution channels (including niche operators, destinations and OTAs). There is no connection charge, you don't have to have online bookings on your own websites, and you can manage your distribution all in one place. You simply pay a 2.5% booking fee – only on bookings generated – plus commission of the chosen distributor.
Using the Tourism Exchange can;
provide an easy way of working with more channels without increasing admin, reaching more customers, growing sales, reduce dependency on a single sales channel and reduce commission costs
provide access to more distribution channels and to make by-products bookable in national and regional destination marketing campaigns.
For further information and to get connected https://northwalestourism.com/business-support/marketing/txgb/
Are you engaging with Visit Wales Opportunities?
Wales Tourism Product Database (WTPD) – Are you listed on the WTPD database that feeds the Visit Wales website? If you are not, are graded and would like to appear on the website please contact visitwalesopps@northwalestourism.com
Do you have a product ready to sell to the Travel Trade and Business Events market? If so, you could also be included on these separate websites. MeetInWales.com, TravelTrade.VisitWales.com
Travel Trade – There is a specific criteria for working in travel trade as you will need to have a travel trade friendly product suitable for tour operators independent travel agents, Destination Management Companies, Individual/Fully Independent Traveller and group travel by offering commissionable group rates, free driver parking, sample itineraries, ground handlers, DMCs, DMOs etc. If you meet the specific criteria you can be featured on the Travel Trade website TravelTrade.VisitWales.com by having a listing on the Tourism Product Database which is separate to your product listing. If you have a travel trade product and would like to know about the opportunities available please email visitwalesopps@northwalestourism.com
Business Events – Business events is the provision of facilities and services to the millions of delegates who annually attend meetings, congresses, exhibitions, business events, incentive travel and corporate hospitality. Audience for this market usually includes Associations, Corporates, Incentive event owners and planners, agencies and Destination Management Companies. For this market products need to have best available booking rates, venue capacities, ground handlers/DMSc/DMOs, products and packages etc. If you therefore have a business event product and would like to know more about the opportunities available and featured on the Visit Wales Business Events website MeetInWales.com, please confirm that you are happy for us to forward your details to the Visit Wales Business Events team by emailing visitwalesopps@northwalestourism.com
B2B trade shows
The B2B team attend a number of trade shows such as World Travel Market, British Tourism & Travel Show, IMEX, The Meetings Show, IBTM and Meet the Buyer Workshops throughout the year. Many of these provide partner opportunities.
Familiarisation visits – the B2B team occasionally organise familiarisation visits for key global buyers to sample what Wales has to offer for leisure and business travel. Getting involved in familiarisation visits will enable you to meet buyers and showcase your product. To be involved you will need to demonstrate that you actively work with the B2B market and you have a product listings featured on the Travel Trade and/or MeetinWales website.
If you would like a member of the Visit Wales team to contact you about one or more of these opportunities please email visitwalesopps@northwalestourism.com
Statutory licensing scheme for all visitor accommodation in Wales
Proposed new licensing scheme to level the playing field and improve the standard of visitor accommodation in Wales.
The Welsh Government has launched a consultation on establishing a statutory licensing scheme for all visitor accommodation providers in Wales.
The primary aim is to establish a level playing field for all visitor accommodation businesses operating in the sector. The concern around the lack of a level playing field has been a long-standing area of discussion with concerns certain parts of the sector do not meet or comply with their statutory obligations.
The Welsh Government's Co-operation Agreement with Plaid Cymru commits to a statutory licensing scheme for holiday lets as part of a package of measures to address the negative impact second homes and short-term holiday lets can have on the availability and affordability of housing for local people in our communities.
A statutory licensing scheme could:
provide the mechanism to address concerns on compliance
provide a comprehensive database of exactly who is operating in the industry as it is
currently not possible to determine how many visitor accommodation businesses there are in Wales, or in any given community;
be a valuable tool in understanding the scale and nature of the sector.
The Consultation can be found here and responses are due by 17 March 2023
Wales Food and Drink Awards
The Wales Food and Drink Awards have launched for 2023 and will take place at Venue Cymru, Llandudno on the 18th of May 2023.
The awards celebrate the best food and drink producers in Wales and the contribution they make to the Welsh economy.
The awards are free to enter and accepting entries until midnight 17 March 2023, after which the shortlist shall be announced and invited to an interview conducted by a panel of judges.
https://foodanddrinkawards.wales/
Employment Law Update 2023
A webinar outlining to employers the forthcoming and recent changes in UK Employment Law.
This online event is free for employers to attend and is being hosted by Supertemps, with guest speakers from JMW Solicitors LLP.
Topics covered will include:
Holidays and holiday pay – Smith v Pimlico; Harpur Trust v Brazel – and the Government consultation
EU Repeal Bill
Menopause at work
AWR (Agency Worker Regulations) cases
COVID cases
Fire and re-hire
Who Should Attend?
The seminar is aimed at HR directors and managers, business owners and those in charge of staff.
Date: Thursday 9 March at 10am
To book:https://www.eventbrite.co.uk/e/employment-law-update-2023-tickets-
Free Financial Awareness Seminar – 3rd April 2023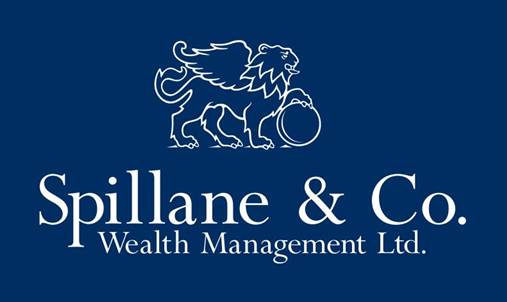 Following the success of the Spillane and Financial Awareness seminars during 2022 they have agreed to host another seminar in April, 2023. These free seminars are available to all members of North Wales Tourism.
Details: –
Whatever life stage you are at, you have worked hard for your money, now let your money work hard for you. We like to think at Spillane and Co that by investing your time you will discover, along with the rest of our clients.
According to the trade association, a single person will need £10,900 a year to achieve the minimum living standard, £20,800 a year for moderate, and £33,600 a year for comfortable. For couples it is £16,700, 30,600 and £49,700.
As you plan for life beyond the tourism and hospitality industry, our free interactive retirement courses have been specifically designed to fully prepare you for making the key decisions that will define your retirement years. The courses, ideally for staff within a few years of retirement are interactive, thought provoking and specifically designed to help you consider all of your options.
This free course includes:
How to cope with change
State Pension and taxation
Financial Planning for retirement – identifying short, medium and long-term needs
Savings and investments – how to assess the level of risk you're prepared to take and match this to investments capable of delivering the level of returns you seek
Taking Financial Advice – Interactive case study; the do's and don'ts
Second careers
Wills and estate planning
Health and wellbeing
The next seminar will be hosted in person on Monday 3rd April, 2023 between 10am and 4pm at Spillane and Co. Offices, The Bank, 44 Conwy Road, Colwyn Bay Conwy LL29 7HT
Please register your interest in attending by mailing deborah.nettleton@gonorthwales.org.uk as soon as possible and by no later than 27th March, 2023
Green Business Loan Scheme
The Green Business Loan Scheme is delivered in partnership with the Development Bank of Wales to help Welsh businesses go green. The scheme provides: Access to fully funded and part funded consultancy support that helps businesses understand their own path to decarbonisation Discounted fixed interest rates for energy efficiency measures and low carbon heat installations Patient capital, with upfront capital repayment holidays and a loan term linked to project payback
https://businesswales.gov.wales/green-business-loan-scheme
Written Statement: Ministerial Responsibilities
This statement alerts Members to a small change to Ministerial responsibilities within the Economy portfolio.
The Deputy Minister for Arts, Sport and Chief Whip, Dawn Bowden, will now take the lead on matters relating to tourism in and to Wales.
The List of Ministerial Responsibilities remains otherwise unchanged and is available here: List of Ministerial Responsibilities
Melanie Cash Training & Consultancy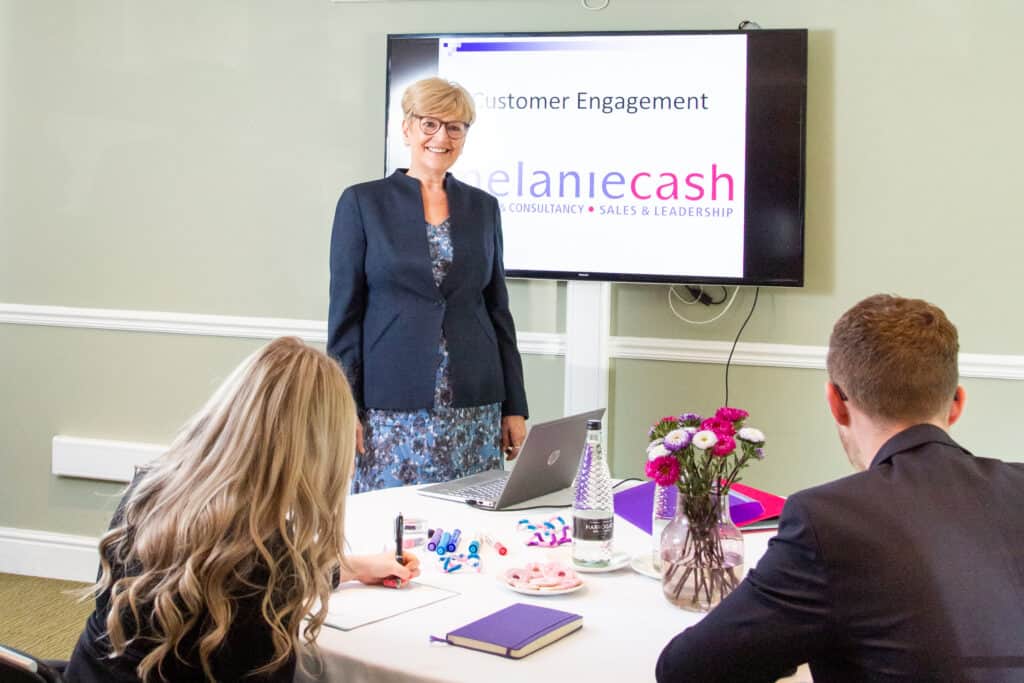 Do you have new team members, and/or managers/supervisors, and want to make sure they are ready to hit the ground running and more importantly delivering great customer service?
Melanie Cash specialises in training and coaching in the hospitality and tourism sectors and can help you to get the best out of your team by developing their core skills and behaviours, support retention and ensure they feel valued and motivated to enhance the customer/guest/visitor experience. Ultimately, helping your business to be more successful.
https://www.melaniecash.co.uk/ or call 01766 522 751
Smash your Goals with Sales Geek
During his 5 years as Commercial Director of Adventure Parc Snowdonia, NWT Board Member Justin Everley took the site from 50,000 visitors a year to over 250,000.
Justin has since set up his own 'Sales Geek" business and will work exclusively on a part-time basis (from as little as half a day a month), meaning that companies who do not require a full-time Sales Director can still leverage the knowledge and experience of a proven commercially focussed director. Unlike consultants, Justin will work with the business owners / senior leadership team, actively taking ownership of all strategic decisions and project delivery.
He come's armed with extensive sales management experience around both sales process and practice and a suite of tools to implement. Sales Geek are an award-winning business, currently in their 6th year of operation (as an added extra you also get the backing of 20+ other Sales directors which have 700+ years of combined experience).
To de-risk it for businesses, Sales Geek operate with a simple 30-day rolling contract and there are no set up costs, recruitment costs or commission payments.
To find out more, why not set up an obligation free Discovery Call with Justin? You can contact him as follows
Email: justin.everley@salesgeek.co.uk
Mobile: 07834 686 572