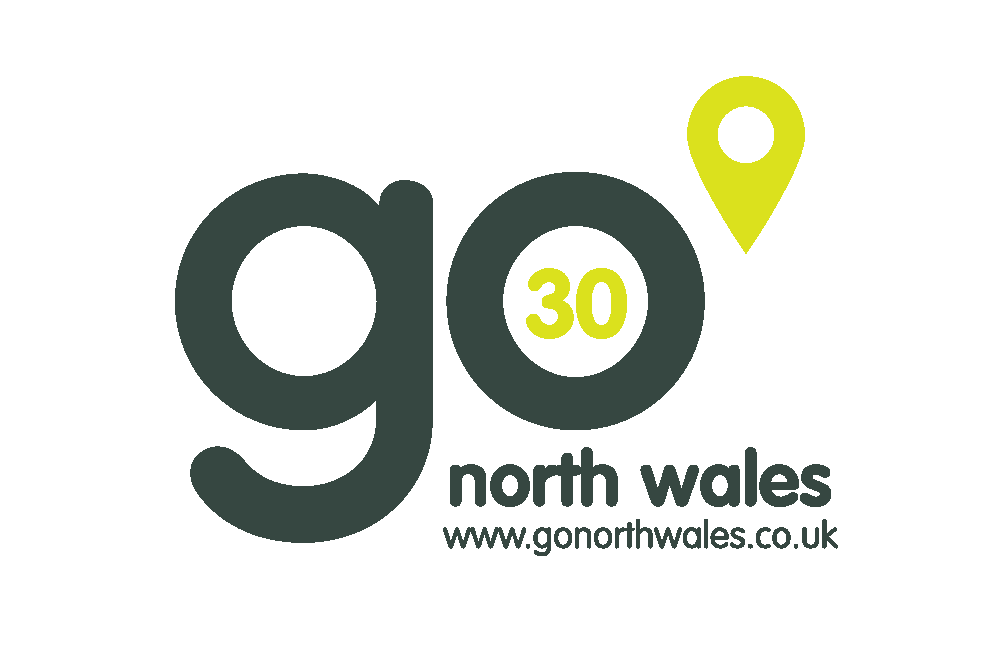 North Wales Tourism have and are still working hard on behalf it's members on issues that are affecting the industry.
We are in constant contact with the local MSs and MPs on these issues and are also lobbying side by side and working closely with the Wales Tourism Alliance to drive forward the importance of the industry to the economy of Wales and the effects and implications of these issues on the businesses and industry as a whole. We are also working closely with the local press and media to raise the issues affecting us to make sure the voice of our valuable industry is heard.
If you have any questions/queries please do not hesitate to contact us, by email (contacts below), social media channels, online chat on the Trade website or phone. Please email jim.jones@gonorthwales.org.uk; eirlys.jones@gonorthwales.org.uk or deborah.nettleton@gonorthwales.org.uk with any issues etc you may have.

Please also make sure that you are kept up to date with all the information as they happen by visiting our Trade site www.northwalestourism.com and following us on our NWTBiz social media platforms (facebook and twitter), all of which are regularly updated.
Annual Trade Forum
NWTs annual meeting and conference was held on Thursday 9 June at 1891 Restaurant and Bar, Rhyl with presentations from:
Jamie Groves, Managing Director, Denbighshire Leisure Ltd
Nellie Williams, Solutioneer
Paul Peters, Director of The Cyber Resilience Centre for Wales
Ashley Rogers, Commercial Director, North Wales Mersey Dee Business Council
Mark Pennington, Commercial Business Manager, Zip World UK
Jim Jones, CEO of North Wales Tourism
At the meeting Laura Jones, Marketing Manager at GreenWood Family Park was elected as Director to the Board of North Wales Tourism.
The following members were also re-elected to the board:
Glenn Evans, Managing Director Snowdonia Hospitality & Leisure Limited
Marc Viercant, Cae Mor Hotel, Llandudno
Nicky Williamson, The West Arms, Llanarmon Dyffryn Ceiriog
Tansy Rogerson, Armadillo Events
Congratulations to all and we look forward to working with you. Full details of all our board members can be viewed on our trade website – https://northwalestourism.com/about-us/nwt-directors/
Website listing – Updating your Details
Your individual listing on our website is your main opportunity to present your business to the public. However, like any advertising it must be regularly maintained to ensure that it is correct, current and really works for you.
When did you last check it?
When did you last update it?
Are your pictures great?
Is your listing better than that of competitors?
Please login and update your entry on http://update-my.gonorthwales.info. If you have forgotten your password please click on the "forgotten your password" link and enter your registered email address (to reset). If you can't remember your registered email address, please call 01492 531731 (option 5) and ask for a member of the digital team alternatively email digital@gonorthwales.org.uk or visit https://northwalestourism.com/go-north-wales/update-your-go-north-wales-listing/ for assistance with updating your details
Late Availability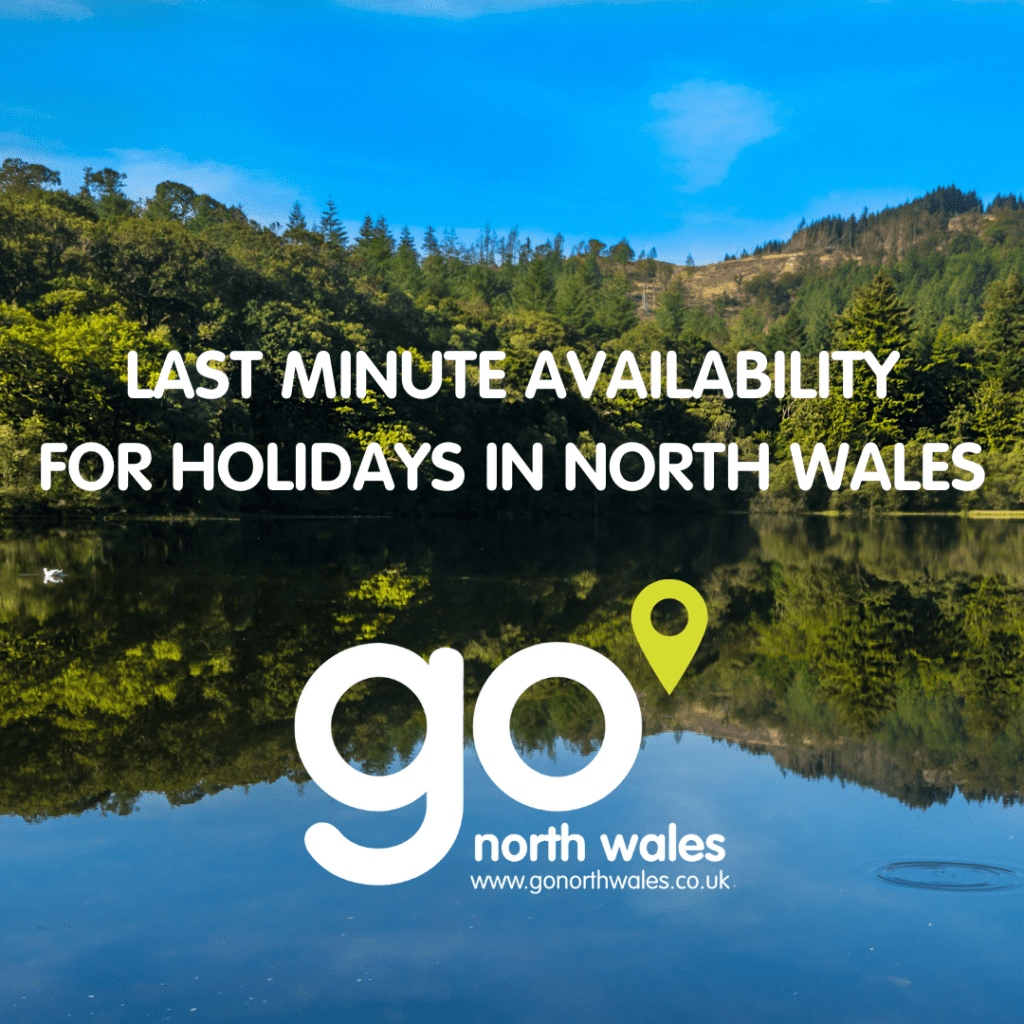 Let us help you promote any late availability or midweek deals.
All you have to do is complete the short form here: https://northwalestourism.com/late-availability-form/
Visitors will be able to search through all late availability dates by location and property type from the Go North Wales website. This will also be promoted across our social channels.
Facebook/Twitter – Do you Follow Us
Don't forget, if you are on social media you can follow us on both Facebook, Twitter and Instagram @nwtbiz @gonorthwales – so if you have content that you would like us to share, let us know and we'll promote it to our audience! If possible please link to our destination platforms in your posts so that we can see you and share. Social Media and digital marketing are very important parts of the modern marketing mix and a great way to get your business promoted. Remember, we can't share your social media stories if we don't know about them.
NWTBiz Facebook Forum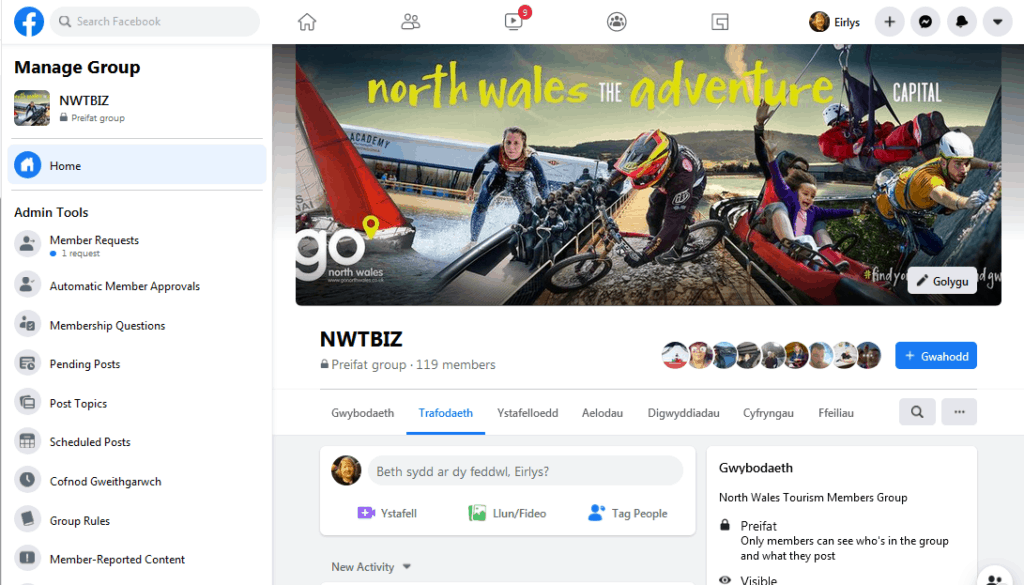 We have a closed Facebook group specifically for members where you can discuss issues, ask for help as well as support each other in our collected aim to make our region one of the top UK tourist destinations. You will need to request to join this by searching NWTBiz and we will accept you as a member.
Special Offers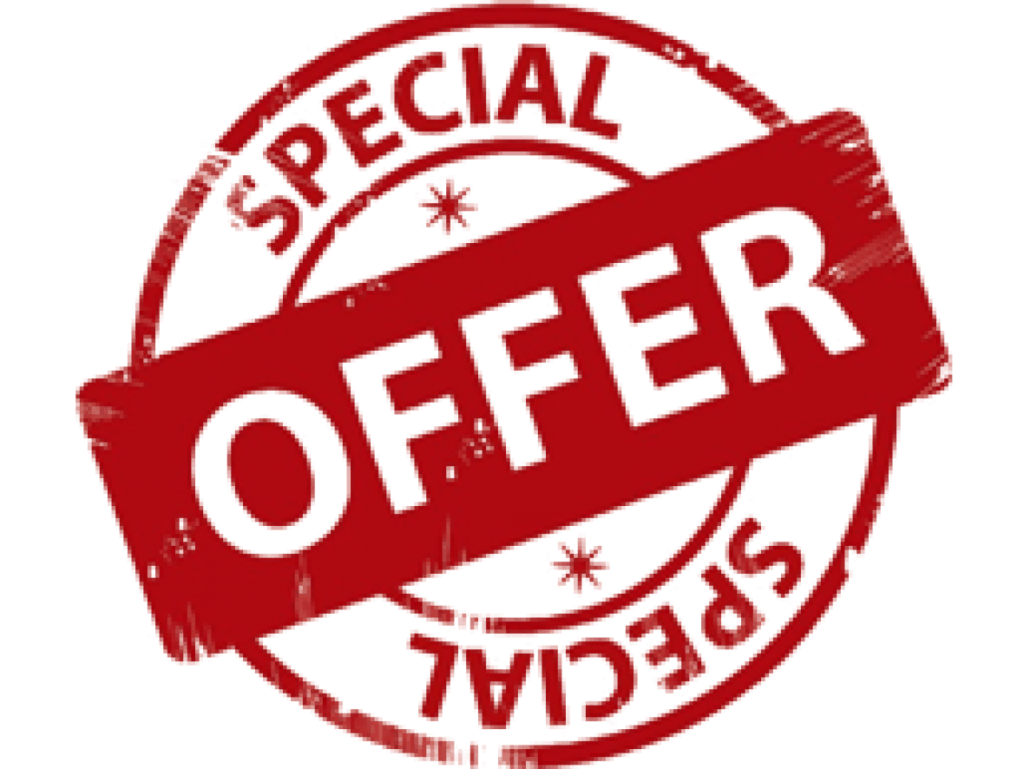 Banner Adverts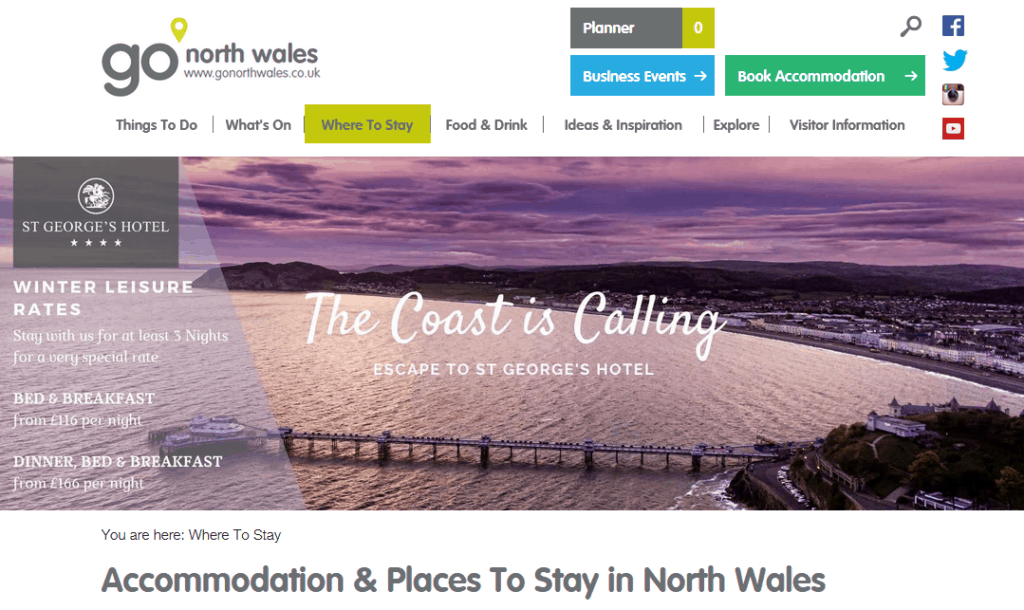 These are adverts, separate from your normal web listing that show on the home page and the sub- pages. Adverts cost from £200 and when clicked the user is taken to a location defined by the advertiser, usually the member's own website, rather than your page on our site. For further information on banner advertising please contact digital@gonorthwales.org.uk.
Let's Keep In Touch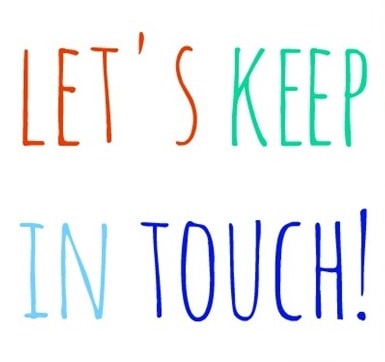 Our main means of communication with you, our members, is by email. We send out regular email messages to all members or to specific sections of the membership. We try to restrict the number of emails to key topics but also send out regular newsletters covering minor topics. Old copies of newsletters are available online.
In addition to emails, we post short-term news on our closed Facebook Group.
The members website is another important source of information. Do look at it regularly for information on training courses, offers and discounts, forthcoming meetings and reports on past meetings. You will also find information about membership, managing your web page, details of the Board, latest research documents and strategies and much more.
Promote your Events
Are you hosting an event in North Wales? Would you like to have exposure on our events section for free? Simply fill out the form on the link below and your event could appear on our webpage.
Meet North Wales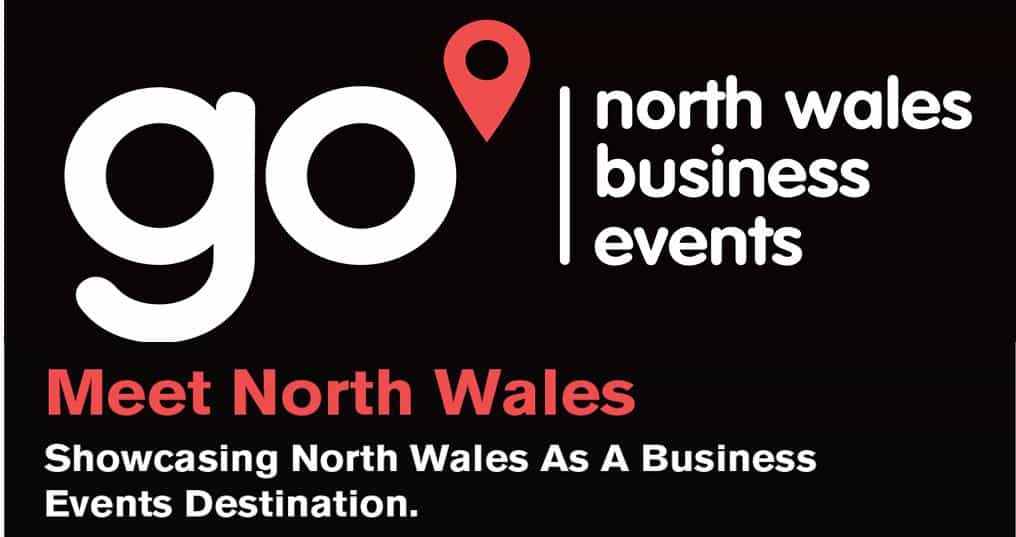 Would you like to be part of the Meet North Wales family and help push North Wales as a viable destination for business events?
The team at Meet North Wales are receiving an increasing number of enquiries from organisers considering North Wales to host their event. Our aim is to:
Raise the profile and competitiveness of North Wales as a MICE destination
Provide a timely response to enquiries from event organisers, coordinating responses to RFPs
Pro-actively attract business events to North Wales
Support members in anticipating and responding to the needs and requirements of business events
Have a look at our Meet North Wales Video to see what makes North Wales the destination for Business Events.

Interested to learn more and would like to raise your business' profile? Contact us to discuss the opportunities available by emailing info@meetnorthwales.co.uk or calling 01492 531731.
Llandudno & Champery
15 years ago, the Welsh 🏴󠁧󠁢󠁷󠁬󠁳󠁿 came to Switzerland 🇨🇭 to ski race, the FIS Welsh alpine champs became legendary. It was during these race meets were discussions took place to find a place in Wales to twin with Champery. It didn't take long for the Swiss to recognise Llandudno as the perfect place. Following initial discussions between both delegations on the 1st April the Great Orme Accord (MOU) was signed in Champery.
On the 1st August 2022 as part of the Swiss National Day celebrations in Champery the final twinning document acknowledging the Great Orme Accord will be signed.
Attended by a delegation from Llandudno, which includes the Mayor Carol Marubbi, and Deputy Mayor Greg Robbins, Lord Mostyn.
in developing close relationships as a result of the twinning between Champéry and Llandudno- 12 members from the Ski Team Dents du MIDI, become training dry slope pioneers in Llandudno – a smart training initiative, as in Champery they do not have artificial slopes.
The strategy for this twinning and our interest from NWT perspective is similar to the twinning we did with Conwy & Himeji Japan. Llandudno being the core destination, but then to market the rest of the County and North Wales to the Region Dents du MIDI in Switzerland.
Why your employees are looking to you for support with their financial wellbeing

Money worries are the biggest cause of stress for employees across Wales and the UK and are damaging to business too. Statistics show that people take their money worries to work, with 9 in 10 UK employees admitting to worrying about money, and of these, 77% say that money worries impact them at work*, in turn affecting performance and levels of sick leave.
We also know that many of us are feeling financially squeezed right now as we emerge from the pandemic and face new financial challenges in uncertain times, which may mean that for those particularly working in tourism and hospitality, they are trying to manage increasing everyday costs such as travel to work and food. In our recent financial wellbeing survey, we found that 53% of those with bills or credit commitments struggle to keep up, are falling behind or have fallen behind with their commitments; and 29% are unable to pay an unexpected bill of £300 from spare money or affordable borrowing** – and this could be even higher in your workforce.
Money plays a part in everything that we do in life, and we know that good financial wellbeing isn't about how much you earn. It's about feeling secure and in control; making the most of your money day-to-day; being able to deal with the unexpected and being on track for a healthy financial future. And we feel that employers are best placed to support their employees with developing and improving their financial wellbeing.
So – how can you help your employees?
You may think that the financial wellbeing of your employees is not your responsibility or that you need to be experts in everything financial to be able to support them – in fact, neither is true! As we've seen from the above research, the reality is that they are looking to you as their employer to provide relevant financial information and act as enablers, facilitators and be their trusted messenger. However; you are not alone in this feat, you can draw on the expertise and support of other organisations to help you develop a financial wellbeing programme that meets the needs of your employees.
That's where we at the Money and Pensions Service (MaPS) can help! Talk to us if you're wondering where to start or looking at enhancing what you already offer to your employees. As an arm's length body, we provide free and impartial guidance around developing financial wellbeing within the workplace, as well as providing money and pensions guidance, tools and resources through our MoneyHelper service to help your people make the most of their money and pensions throughout their lifetime. From pocket money through to pensions!
MoneyHelper is here to make money and pension choices clearer for you and your employees. It offers clear money and pensions guidance online or over the phone, in English and Welsh. See more information below on how to access the service:
Ready to take action?
We support organisations of all sizes across all sectors to embed financial wellbeing in the workplace.
For more information on how we can help your organisation, reach out to your Wales Partnership Manager, Rhian Hughes:
Email: rhian.hughes@maps.org.uk
Phone: 07773045727
Twitter: @RhianHughesMAPS
For more on what we can offer and how to signpost your staff to our service visit our website:
Resilient Communities Grant Funding
National Resources Wales has £2 million of grant funding available to help individuals and organisations increase community participation with nature to build resilient communities.
The funding will help deliver projects that give people opportunities for:
improved mental and physical health
learning new skills
being part of safer communities
more access to nature
a better awareness of the impact of climate change
involvement in making decisions about their natural environment
participation in citizen science
The closing date for applications is midday on 19 September 2022.
For further information please visit Natural Resources Wales website
https://naturalresources.wales/about-us/grants-and-funding/resilient-communities-grant-funding/?lang=en
North Wales RSP Annual Report 2021-22
https://northwalestourism.com/trade-updates/north-wales-rsp-annual-report-2021-22/
Events Stratagy Wales 2022 – 2030
https://northwalestourism.com/wp-content/uploads/2022/07/the-national-events-strategy-for-wales-2022-to-2030.pdf
New package of measures to address high numbers of second homes
New planning laws, a statutory licensing scheme and proposals to change land transaction tax will be included in a package of measures to address second homes in Wales.
The Co-operation Agreement between the Welsh Government and Plaid Cymru includes a commitment to tackle the issue of second homes affecting many communities in Wales.
The package of measures being announced today includes:
Changes to planning regulations by the end of the summer. These will introduce three new planning use classes – a primary home, a second home and short-term holiday accommodation. Local planning authorities, where they have evidence, will be able to make amendments to the planning system to require planning permission for change of use from one class to another. We will also introduce changes to national planning policy to give local authorities the ability to control the number of second homes and holiday lets in any community.
Plans to introduce a statutory licensing scheme for all visitor accommodation, including short-term holiday lets, making it a requirement to obtain a license. This will help raise standards across the tourism industry.
Following a consultation about varying land transaction tax locally in areas with large numbers of second homes, work will start today (Monday 4 July) with local authorities to develop a national framework so they can request increased land transaction tax rates for second homes and holiday lets to be applied in their local area.
The Welsh Government has already introduced a range of measures to address the issue of second homes, including giving councils the discretionary power to increase council tax premiums on second and empty homes.
https://gov.wales/new-package-measures-address-high-numbers-second-homes