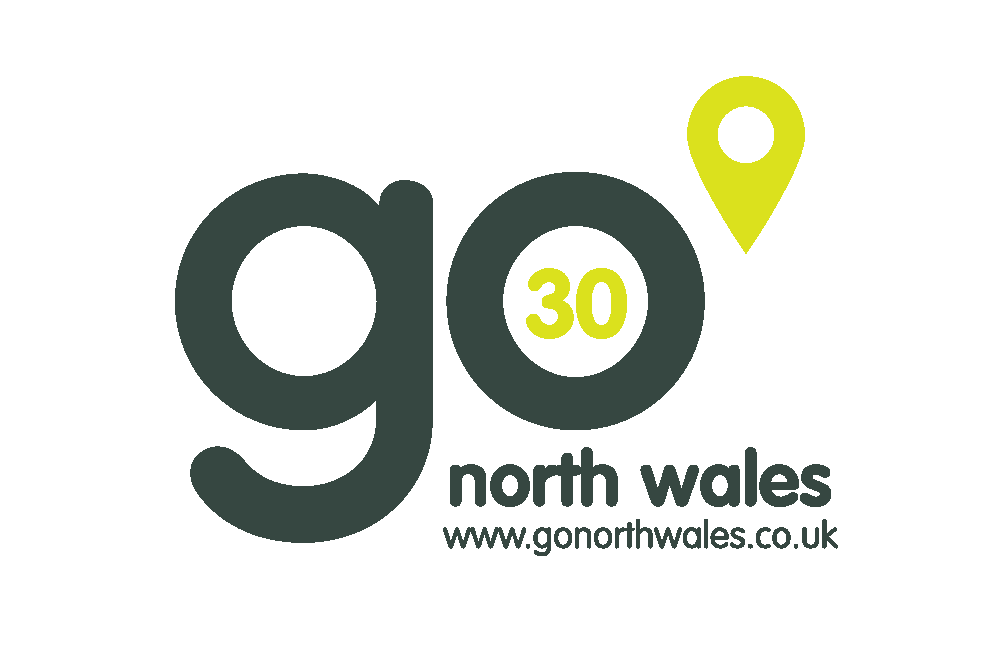 North Wales Tourism have and are still working hard on behalf it's members on issues that are affecting the industry.
We are in constant contact with the local MSs and MPs on these issues and are also lobbying side by side and working closely with the Wales Tourism Alliance to drive forward the importance of the industry to the economy of Wales and the effects and implications of these issues on the businesses and industry as a whole. We are also working closely with the local press and media to raise the issues affecting us to make sure the voice of our valuable industry is heard.
If you have any questions/queries please do not hesitate to contact us, by email (contacts below), social media channels, online chat on the Trade website or phone. Please email jim.jones@gonorthwales.org.uk; eirlys.jones@gonorthwales.org.uk or deborah.nettleton@gonorthwales.org.uk with any issues etc you may have.

Please also make sure that you are kept up to date with all the information as they happen by visiting our Trade site www.northwalestourism.com and following us on our NWTBiz social media platforms (facebook and twitter), all of which are regularly updated.
Go North Wales Tourism Awards 2022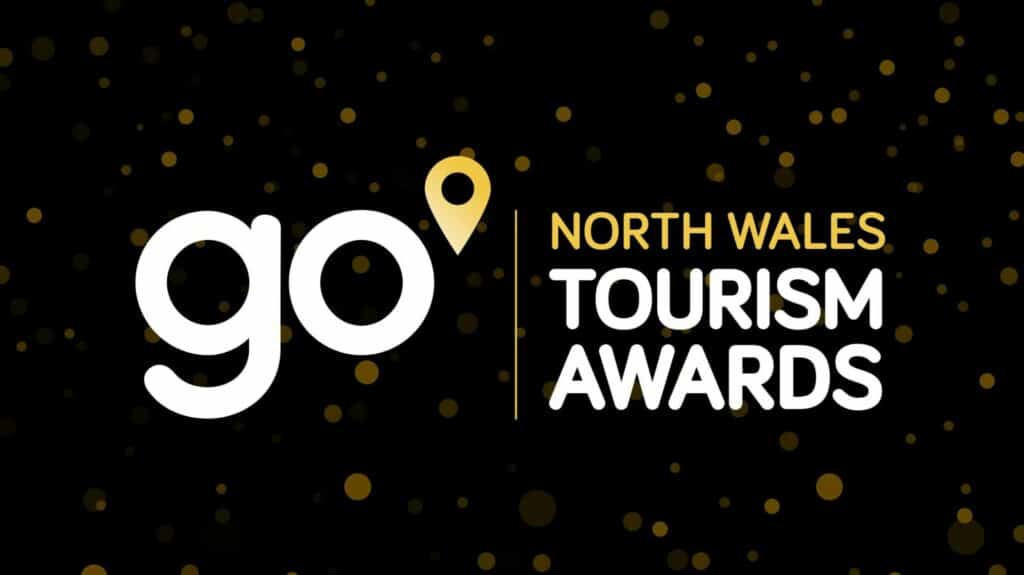 Website listing – Updating your Details
Your individual listing on our website is your main opportunity to present your business to the public. However, like any advertising it must be regularly maintained to ensure that it is correct, current and really works for you.
When did you last check it?
When did you last update it?
Are your pictures great?
Is your listing better than that of competitors?
Please login and update your entry on https://extranet-wales.newmindets.net/ If you have forgotten your password please click on the "forgotten your password" link and enter your registered email address (to reset). If you can't remember your registered email address, please call 01492 531731 (option 5) and ask for a member of the digital team alternatively email digital@gonorthwales.org.uk or visit https://northwalestourism.com/go-north-wales/update-your-go-north-wales-listing/ for assistance with updating your details
Late Availability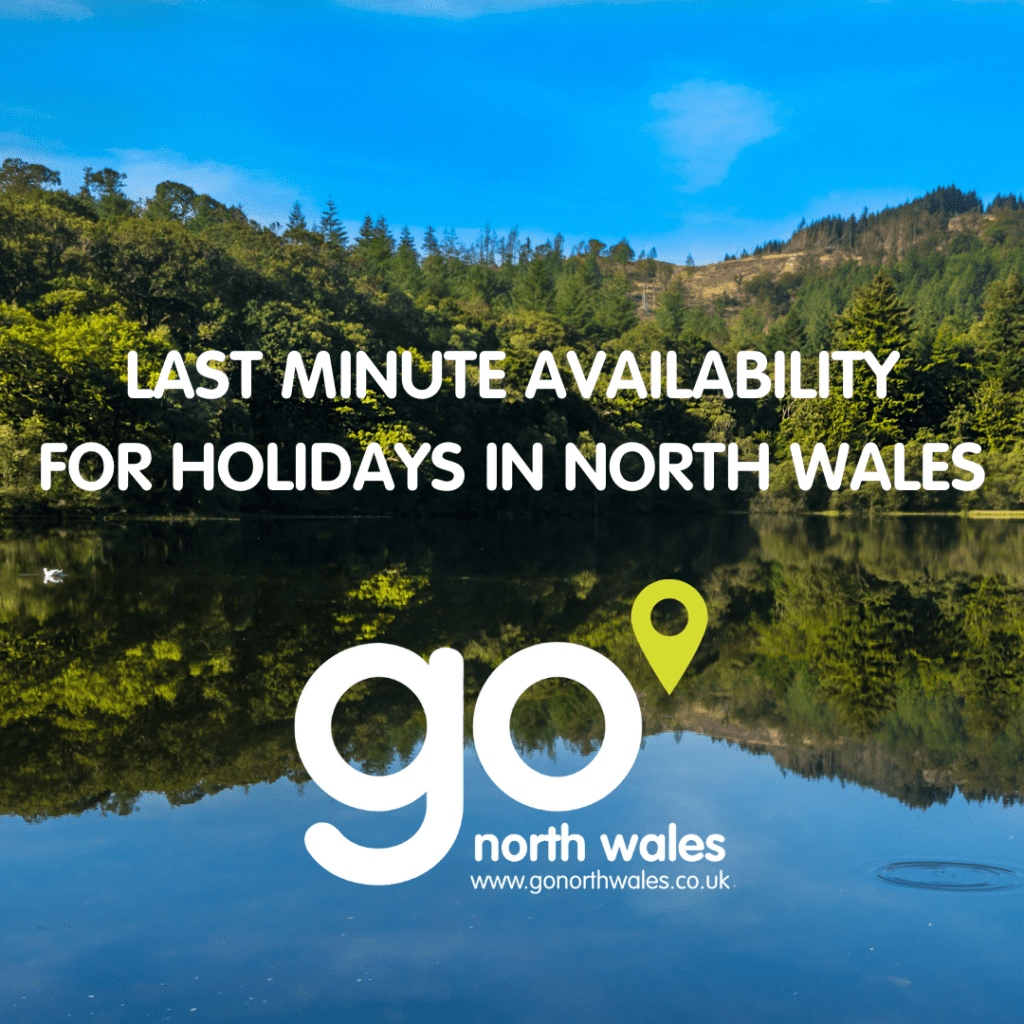 Let us help you promote any late availability or midweek deals.
All you have to do is complete the short form here: https://northwalestourism.com/late-availability-form/
Visitors will be able to search through all late availability dates by location and property type from the Go North Wales website. This will also be promoted across our social channels.
Facebook/Twitter – Do you Follow Us
Don't forget, if you are on social media you can follow us on both Facebook, Twitter and Instagram @nwtbiz @gonorthwales – so if you have content that you would like us to share, let us know and we'll promote it to our audience! If possible please link to our destination platforms in your posts so that we can see you and share. Social Media and digital marketing are very important parts of the modern marketing mix and a great way to get your business promoted. Remember, we can't share your social media stories if we don't know about them.
NWTBiz Facebook Forum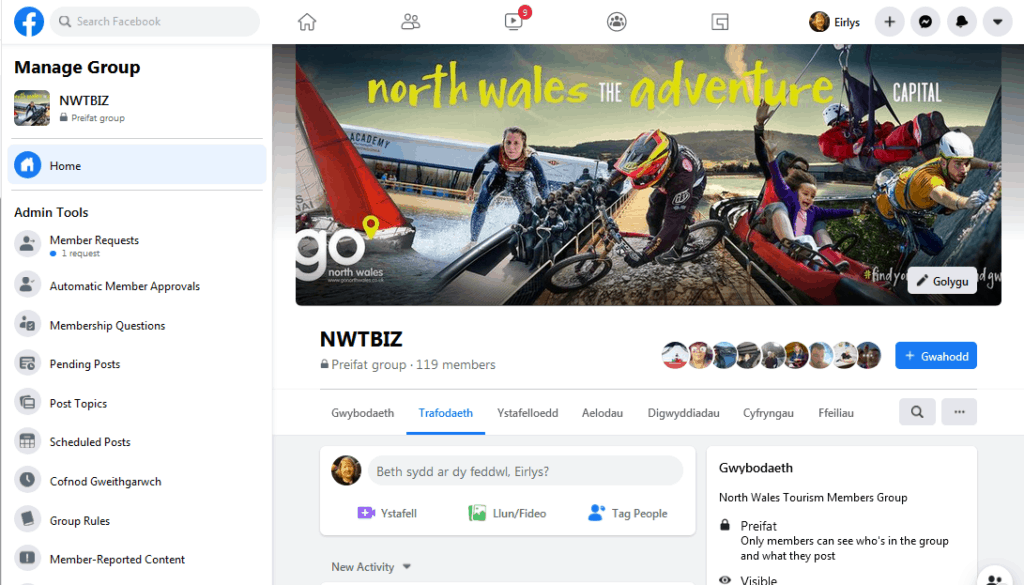 We have a closed Facebook group specifically for members where you can discuss issues, ask for help as well as support each other in our collected aim to make our region one of the top UK tourist destinations. You will need to request to join this by searching NWTBiz and we will accept you as a member.
Special Offers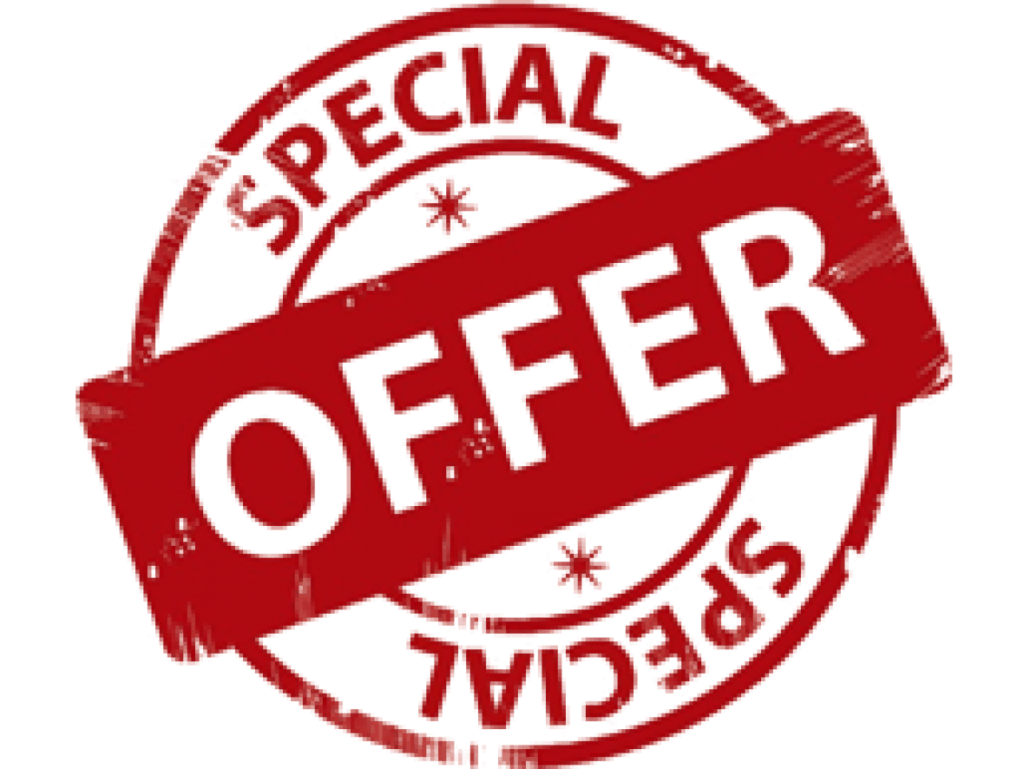 Banner Adverts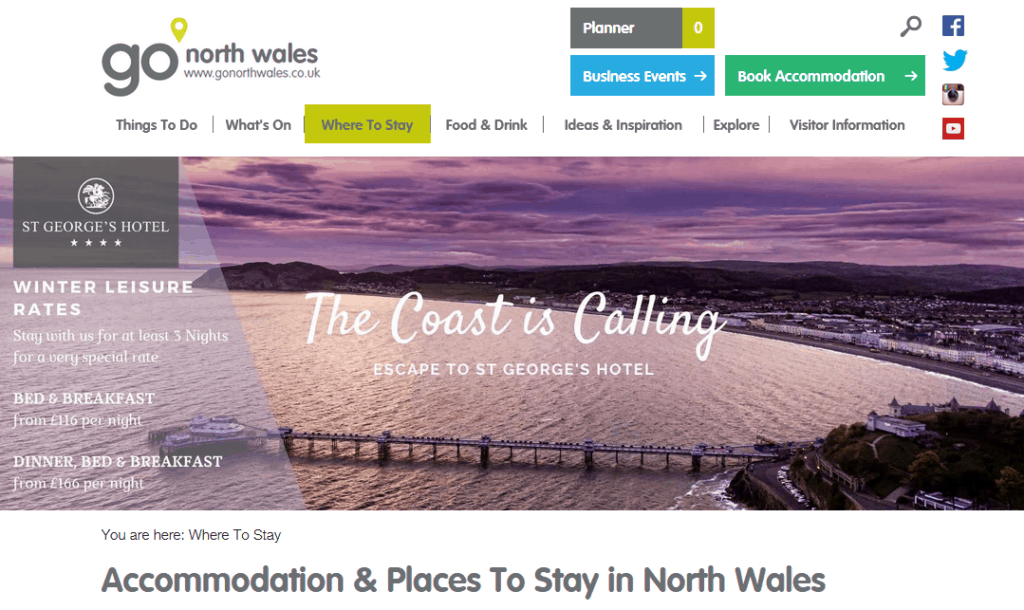 These are adverts, separate from your normal web listing that show on the home page and the sub- pages. Adverts cost from £200 and when clicked the user is taken to a location defined by the advertiser, usually the member's own website, rather than your page on our site. For further information on banner advertising please contact digital@gonorthwales.org.uk.
Let's Keep In Touch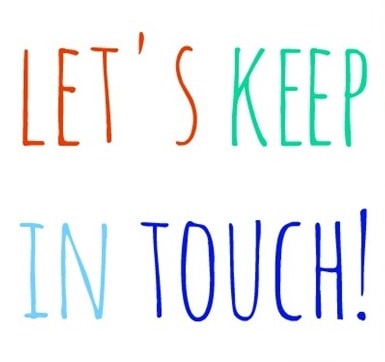 Our main means of communication with you, our members, is by email. We send out regular email messages to all members or to specific sections of the membership. We try to restrict the number of emails to key topics but also send out regular newsletters covering minor topics. Old copies of newsletters are available online.
In addition to emails, we post short-term news on our closed Facebook Group.
The members website is another important source of information. Do look at it regularly for information on training courses, offers and discounts, forthcoming meetings and reports on past meetings. You will also find information about membership, managing your web page, details of the Board, latest research documents and strategies and much more.
Promote your Events
Are you hosting an event in North Wales? Would you like to have exposure on our events section for free? Simply fill out the form on the link below and your event could appear on our webpage.
Marketing Advertising Opportunities
Bedroom Browsers – Attractions Compendium – The publication is a spiral bound, A4 landscape brochure encompassing attraction leaflets/activity providers. The brochure is distributed to all accommodation members of North Wales Tourism; Reference copies to all Wales and Border TICs; North Wales & North West Libraries; Tour operators for itinerary purposes; visiting journalists; exhibitions etc.
Opportunity includes a leaflet insert within the brochure or artwork space on either front (inside) and back covers (inside and back). Limited number of half page advert spaces also available.
For further information please contact Eirlys Jones on 01492 539058 or eirlys.jones@gonorthwales.org.uk
Great Days Out in North Wales Campaign – The campaign includes a pocket style leaflet featuring: attractions, activities, discount vouchers and a colour coded map plus a dedicated website with downloadable leaflet and special offer vouchers, QR Code, promotion on our social media channels and consumer enews database. We will also be attending exhibitions and consumer shows to promote what North Wales has to offer.
Group Travel Trade Campaign – The campaign this year will have a print run of 4k and will be distributed to our database of Group Travel Organisers, Special Interest Groups, Coach Operators and Walkers/Ramblers society. We will also be attending various exhibitions and travel trade shows to promote what North Wales has to offer the groups and Travel Trade market.
If you require further information about any of the above campaigns please contact Carol Beard on 01492 539068 or carol.beard@gonorthwales.org.uk
Meet North Wales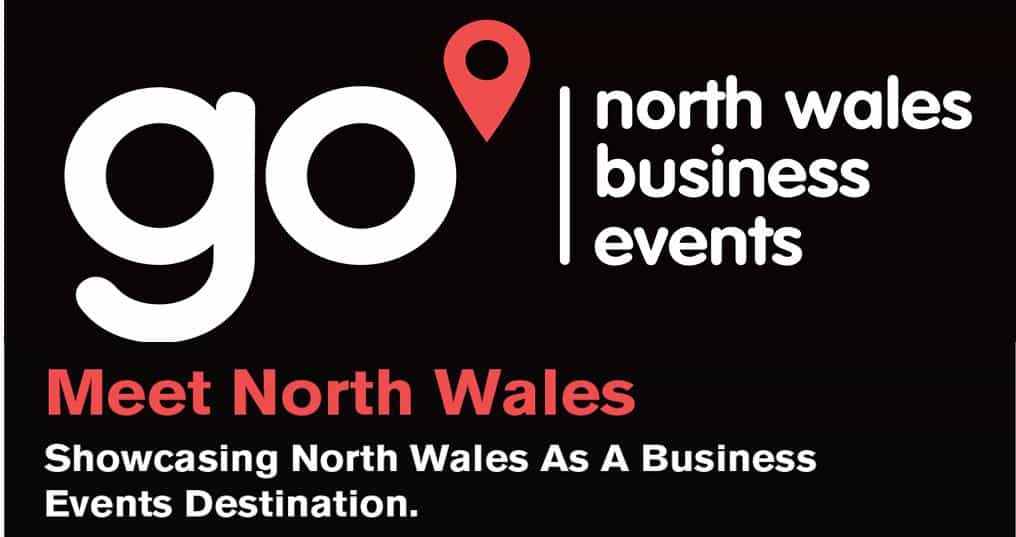 Would you like to be part of the Meet North Wales family and help push North Wales as a viable destination for business events?
The team at Meet North Wales are receiving an increasing number of enquiries from organisers considering North Wales to host their event. Our aim is to:
Raise the profile and competitiveness of North Wales as a MICE destination
Provide a timely response to enquiries from event organisers, coordinating responses to RFPs
Pro-actively attract business events to North Wales
Support members in anticipating and responding to the needs and requirements of business events
Have a look at our Meet North Wales Video to see what makes North Wales the destination for Business Events.

Interested to learn more and would like to raise your business' profile? Contact us to discuss the opportunities available by emailing info@meetnorthwales.co.uk or calling 01492 531731.
Sustainable and Responsible Tourism & Hospitality Fortnight Events
The Tourism Innovation Programme is a schedule of events featuring the very best local and international knowledge and expertise.
These will include keynote speakers, facilitated discussion forums, workshops, masterclasses and training.
The aim of the programme is to provide you with knowledge and insight to take away and apply immediately to your business.
Topics include:
Best of Conwy
Sustainability
The Green Agenda
Attracting Talent to your Business
Getting Customer to help you meet your Sustainability Goals
How to Write Great Copy
Developing Customer Skills
Cyber Security
Tourism Xchange Great Britian and Visit Wales Opportunities
Further information and details on how to book is available
northwalestourism.com/llandudno-tourism-innovation-programme
Discretionary visitor levy for local authorities Consultation
Welsh Government want your views on proposals to provide discretionary powers for local authorities to apply a visitor levy in their areas.

This consultation explores issues relating to the design and operation of a visitor levy.
Key choices will include:
The principle and purpose of a visitor levy
Who should pay a visitor levy?
Who should charge and collect a visitor levy?
How a visitor levy could be applied?
What discretionary powers a local authority could have for the operation of a visitor levy?
What information may be required to administer a visitor levy?
How a visitor levy may be enforced?
How revenues from a visitor levy could be used and people made aware of the use of revenues and the benefits?
https://gov.wales/visitor-levy
Consultation ends 13 December 2022
Consultation on the reform of non-domestic rating in Wales
Welsh Government are consulting on a wide range of improvements to non-domestic rates. Their proposals include the following:
more frequent revaluation cycles
Improving the flow of information between government and ratepayers
providing the Welsh Government with more flexibility to amend reliefs and exemptions
a review of reliefs and exemptions
providing greater scope to vary the multiplier
improving the administration of valuation functions
further measures to ensure we can continue tackling avoidance
https://gov.wales/reforming-non-domestic-rates-wales
Deadline for responses to the consultation : 14 December 2022
Government outlines plans to help cut energy bills for businesses
Support for households, businesses and public sector organisations facing rising energy bills has been unveiled.
New Government scheme will see energy prices for non-domestic energy customers such as businesses, charities and public sector organisations cut – protecting them from rising energy costs
Government work with suppliers will reduce wholesale energy costs – and the significant rises in bills that businesses have seen
This support is in addition to the Energy Price Guarantee for households, with further measures today to strengthen support for families across the United Kingdom, including those in rentals or park homes
Through a new Government Energy Bill Relief Scheme, the Government will provide a discount on wholesale gas and electricity prices for all non-domestic customers (including all UK businesses, the voluntary sector like charities and the public sector such as schools and hospitals) whose current gas and electricity prices have been significantly inflated in light of global energy prices. This support will be equivalent to the Energy Price Guarantee put in place for households.
It will apply to fixed contracts agreed on or after 1 April 2022, as well as to deemed, variable and flexible tariffs and contracts. It will apply to energy usage from 1 October 2022 to 31 March 2023, running for an initial six-month period for all non-domestic energy users. The savings will be first seen in October bills, which are typically received in November.
As with the Energy Price Guarantee for households, customers do not need to take action or apply to the scheme to access the support. Support (in the form of a p/kWh discount) will automatically be applied to bills.
To administer support, the Government has set a Supported Wholesale Price – expected to be £211 per MWh for electricity and £75 per MWh for gas, less than half the wholesale prices anticipated this winter – which is a discounted price per unit of gas and electricity. This is equivalent to the wholesale element of the Energy Price Guarantee for households. It includes the removal of green levies paid by non-domestic customers who receive support under the scheme.
The level of price reduction for each business will vary depending on their contract type and circumstances:
Non-domestic customers on existing fixed price contracts will be eligible for support as long as the contract was agreed on or after 1 April 2022. Provided that the wholesale element of the price the customer is paying is above the Government Supported Price, their per unit energy costs will automatically be reduced by the relevant p/kWh for the duration of the Scheme. Customers entering new fixed price contracts after 1 October will receive support on the same basis.
Those on default, deemed or variable tariffs will receive a per-unit discount on energy costs, up to a maximum of the difference between the Supported Price and the average expected wholesale price over the period of the Scheme. The amount of this Maximum Discount is likely to be around £405/MWh for electricity and £115/MWh for gas, subject to wholesale market developments. Non-domestic customers on default or variable tariffs will therefore pay reduced bills, but these will still change over time and may still be subject to price increases. This is why the Government is working with suppliers to ensure all their customers in England, Scotland and Wales are given the opportunity to switch to a fixed contract/tariff for the duration of the scheme if they wish, underpinned by the Government's Energy Bill Relief Scheme support.
For businesses on flexible purchase contracts, typically some of the largest energy-using businesses, the level of reduction offered will be calculated by suppliers according to the specifics of that company's contract and will also be subject to the Maximum Discount.
A parallel scheme, based on the same criteria and offering comparable support, but recognising the different market fundamentals, will be established in Northern Ireland.
If you are not connected to either the gas or electricity grid, equivalent support will also be provided for non-domestic consumers who use heating oil or alternative fuels instead of gas. Further detail on this will be announced shortly.
More here, including quotes and some demonstrative examples of businesses / organisations.
Visits to tourist attractions: 2021
The report monitors trends in the tourism attraction sector for 2021 in order to provide a greater understanding of the sector to both industry and public sector organisations.
https://gov.wales/visits-tourist-attractions-2021
Melanie Cash Training & Consultancy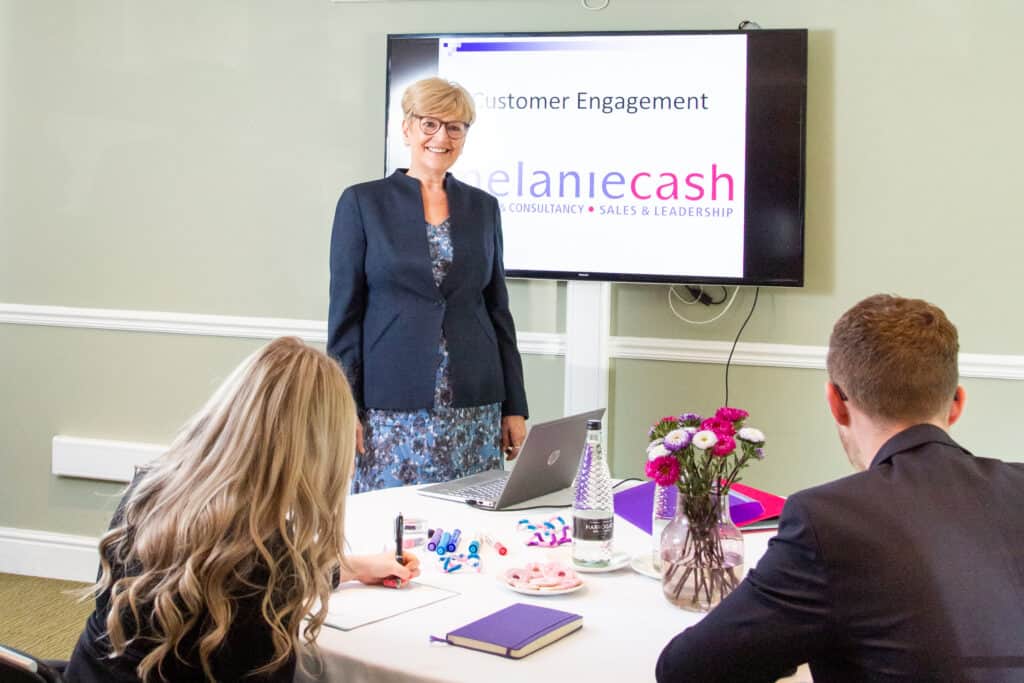 With experience of working across independent as well as international hotel and hospitality brands, Melanie can deliver bespoke support and training packages; built around the needs of your business.
We work in partnership with the hospitality sector to improve skills, efficiency, and productivity to increase innovation and ultimately your bottom line.
We appreciate the challenges within the hospitality industry, and we are here to help you make the most from every guest who visits your business. The entire workforce should mirror a business's hospitality culture, which is why everyone needs to be trained and be able to consistently deliver your service standards and reflect your approach to the guest experience.
For more information about Melanie Cash and what she specialises in, visit her website – https://www.melaniecash.co.uk/
To make contact, email Melanie at melanie@melaniecash.co.uk or call her on 01766 522751
Hyfforddiant ac Ymgynghoriaeth Melanie Cash
Gyda phrofiad o weithio ar draws brandiau gwestai a lletygarwch annibynnol yn ogystal â rhai rhyngwladol, gall Melanie gyflwyno pecynnau cymorth a hyfforddiant pwrpasol; wedi'u hadeiladu o amgylch anghenion eich busnes.
Rydym yn gweithio mewn partneriaeth â'r sector lletygarwch i wella sgiliau, effeithlonrwydd a chynhyrchiant i gynyddu arloesedd ac, yn y pen draw, eich llinell waelod.
Rydym yn gwerthfawrogi'r heriau o fewn y diwydiant lletygarwch, ac rydym yma i'ch helpu i wneud y mwyaf o bob gwestai sy'n ymweld â'ch busnes. Dylai'r gweithlu cyfan adlewyrchu diwylliant lletygarwch busnes a dyna pam mae angen i bawb gael eu hyfforddi a gallu cyflawni eich safonau gwasanaeth yn gyson, yn ogystal ag adlewyrchu eich agwedd at brofiad y gwestai.
I gael rhagor o wybodaeth am Melanie Cash a'r hyn y mae'n arbenigo ynddo, ewch i'w gwefan – https://www.melaniecash.co.uk/
I gysylltu, e-bostiwch Melanie ar melanie@melaniecash.co.uk neu ffoniwch hi ar 01766 522751
Improve your Digital Platform / Cynllun Gwella Platfform Digidol
Businesses in the hospitality sector and food and drink producers based in Gwynedd have the opportunity to participate in a new scheme by Gwynedd Council to improve their Digital Platform. The project will work with Superfast Business Wales to identify the digital needs of a business, and then offer training and mentoring support to improve the business' digital skills. The council also wishes to promote collaboration between businesses in the local community in order to encourage the use of local produce, and to promote the rich culture and heritage of the area to attract new customers.
For more information e-mail PlatfformDigidol@gwynedd.llyw.cymru
Website: Improving your Digital Platform (llyw.cymru)
________________________________________________
Mae cyfle i fusnesau yn y sector lletygarwch a chynhyrchwyr bwyd a diod Gwynedd gymryd rhan mewn cynllun newydd gan Cyngor Gwynedd i wella eu Platfform Digidol. Byddwn yn cydweithio gyda Cyflymu Cymru i Fusnesau er mwyn adnabod anghenion digidol busnes, ac yna'n cynnig cefnogaeth mentora a hyfforddiant i uwchraddio sgiliau digidol y busnes. Rydym hefyd yn awyddus i hybu cydweithio rhwng busnesau yn y gymuned leol er mwyn annog defnyddio cynnyrch lleol, a'r iaith a diwylliant cyfoethog yr ardal i ddenu cwsmeriaid newydd.
Am fwy o wybodaeth e-bostiwch PlatfformDigidol@gwynedd.llyw.cymru
Gwefan: Cynllun gwella platfform digidol (llyw.cymru)
Reducing single-use plastic in Wales
In 2020 the Welsh Government sought views on proposals to ban or restrict nine single-use plastic products that are commonly found littered.
With a total of 3,581 responses the overwhelming majority of responses were in favour of banning the suggested single-use plastic products. A summary of responses can be found on Reducing single use plastic in Wales | GOV.WALES.
Following this consultation, the Environmental Protection (Single-use Plastic Products) (Wales) Bill will be introduced at Senedd Cymru.
The draft of the Bill is available and shows the proposed scope and direction of the Bill before its formal introduction in the autumn. Find out more on The Draft Environmental Protection (Single-use Plastic Products) (Wales) Bill | GOV.WALES.
Single-use plastic cups, cutlery, drink-stirrers, lids for cups or takeaway food containers, straws, plates, takeaway food containers, balloon sticks, carrier bags, cotton buds and products made of oxo-degradable plastics are all included in the list of items that would be covered by the new law. But certain items will be exempt on various grounds, for example, if they are used for health or disability reasons or their purpose is connected to the provision of medical care or treatment. Single use plastic bags are also included on the prohibited list although there are proposed exemptions for many items including medical products, animal feed and raw meat or poultry as well as unpackaged food for human or animal consumption.
Work continues on the preparation of the Bill and there are likely to be changes before it is introduced to the Senedd.
Further details are available on:
Full weekend closures planned for M56 J11-12 and A533 Expressway bridge
As part of National Highways work to replace the A533 Expressway bridge, they will be closing the M56 motorway in a single direction for two full weekends in September and October 2022. These closures will allow them to install new safety barriers in preparation for the new bridge. The A533 Expressway will remain open during these closures.
9pm Friday 23 September – 6am Monday 26 September
M56 WESTBOUND ONLY, between junctions 11 and 12
9pm Friday 30 September – 6am Monday 3 October
M56 EASTBOUND ONLY, between junctions 12 and 11
Diversion routes will be in place and clearly signed.
Towards the end of October, they will be ready to lift the new bridge into position. To do this, National Highways plan to close the M56 in both directions for one full weekend. At the same time, they will also need to close the A533 Expressway bridge in both directions, between Murdishaw roundabout and Preston Brook.
9pm Friday 28 October – 6am Monday 31 October
M56 in BOTH directions, between junctions 11 and 12 and
A533 Expressway bridge, in both directions
Delays are expected so please advise your guests to allow extra time for their journey.