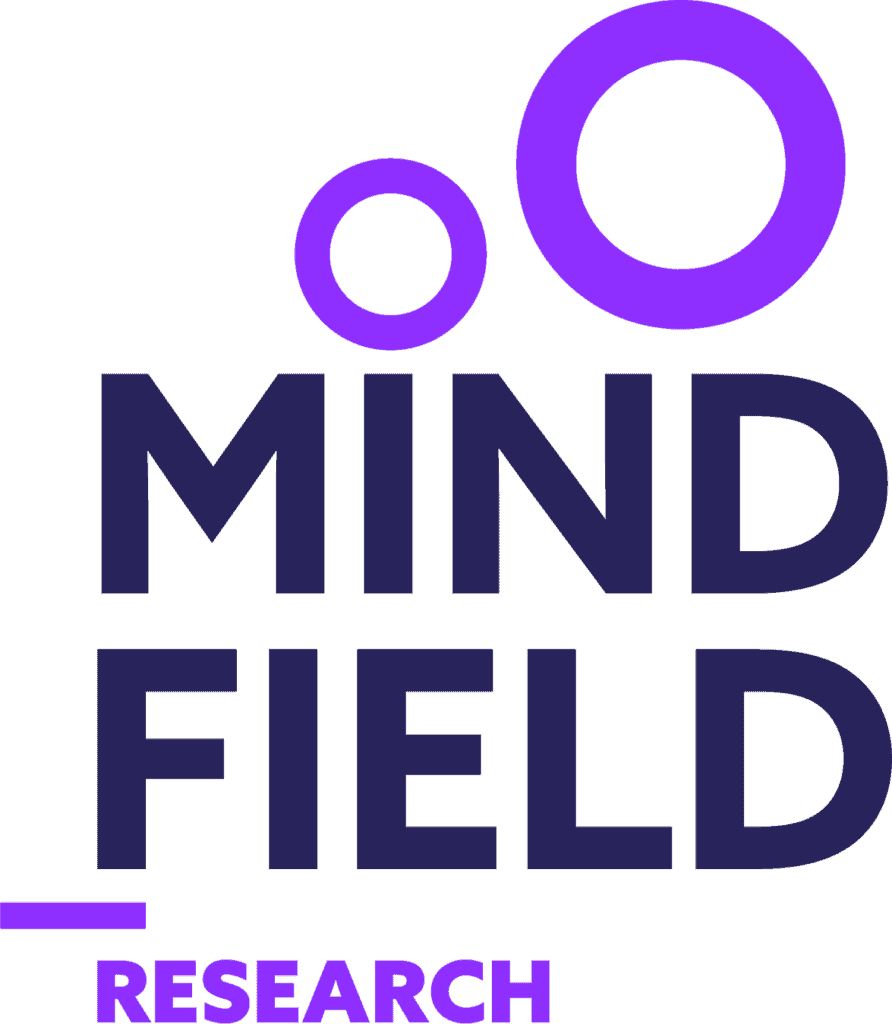 Stop guessing when it comes to your audience and customers. Get insights that unlock actions.
At Mind Field Research, we specialise in using the principles of behavioural science to uncover real, human truths that help you connect with your audience in a meaningful way. Our market research team can design a research solution to help you:
Overcome what stands between you and your goals
Pinpoint how, where and when to engage with your audience
Identify the opportunities to grow your brand
With Mind Field Research, you can access our four key specialisms:
Consumer and Market Data Insights – Our insight-led reports provide clear and actionable direction for your brand. This quick, cost-effective method is a great place to start your research journey.
Understanding Audiences – We'll help you see through your consumers' eyes and make decisions that will engage them in the right way. We use behavioural science principles to uncover real behaviours and attitudes. We unlock human truths with solid insight that gives you the direction you need.
Campaign Development Research – We can give you ultimate confidence that your campaign is work that deserves to exist. Our solutions cover the whole campaign development journey from ideation to ad testing. We engage with your target audiences at key points in the creative process. This ensures the message, tone, look, and feel are all spot-on before launch.
Monitoring and Evaluation – Engaging with your audience throughout the life of the campaign maximises success. We will give you audience feedback at regular dips throughout the advertising activity. Rapid insight dashboards help track the success of a campaign. Then identify how we can adjust it for greater success. End of the campaign evaluation gives you a clear view on what has had the best impact on ROI.
But our research capabilities don't end there. We also offer research for new product and service development, user experience, usage and attitude studies and brand tracking.
At Mind Field Research we have extensive experience in conducting research projects for a wide range of sectors. Our research expertise includes visitor attractions, holiday parks, food and drink suppliers, and tourism. Our team of experts has successfully executed numerous research projects in these sectors, providing comprehensive insights and tailored solutions to our clients. With our vast experience and industry knowledge, we are confident in delivering high-quality research projects that meet and exceed our clients' expectations.
Contact us today to learn how we can help you unlock insights that drive meaningful engagement with your audience.
WEBSITE: https://mindfieldresearch.com/
INSTAGRAM: https://www.instagram.com/mindfield_uk/
LINKEDIN: https://www.linkedin.com/company/mindfield-advertising-marketing/