Annual Trade Meeting – A Date for your Diary!
Our annual tourism business seminar this year will be held at Cineworld, Llandudno Junction on Wednesday 15th May 2019. We do hope you can join us as we bring together market leaders and tourism businesses from across North Wales – network with like-minded people to find out what is really happening in the tourism and business community and gather information from a range of trade stands.
Speakers already confirmed include:
John Irving, CEO, Liverpool Airport
Lise Roberts Chair, Helfa Gelf
Lawrence Wood, Principal Llandrillo College
More details to follow in due course.
Promoting North Wales
Go North Wales Business Events attended the International Confex Show at Olympia London on 26 & 27 February 2019 to provide a co-ordinated focus for marketing activity into this sector.
With over 8,000 unique visitors in just over 2 days, International Confex offered an ideal business opportunity to showcase our business to organisers of conferences, meetings, team building and incentive groups.
North Wales is consistently winning global plaudits for its standard of leisure and tourist options and now we are doing the same for the corporate market. As a destination, we need to be on the shopping list of senior organisers of events and conferences. Confex 2019 provided the springboard to do this and it was great for us to be attending this show to showcase the best of what North Wales has to offer. North Wales was named number four destination to visit on the globe in 2017, by Lonely Planet, and we have a wide and diverse offer when it comes to hosting conferences and incentive travel.
Our aim by exhibiting at the show was to maximise opportunities created by:
Visit Wales' investment in the Business Events market sector
North Wales' current high profile as a 'must visit' destination
The significant investment in key, quality products that have market appeal for business events
The wide base of regional businesses with potential to be market ready for this higher value, less seasonal sector with only limited support and encouragement.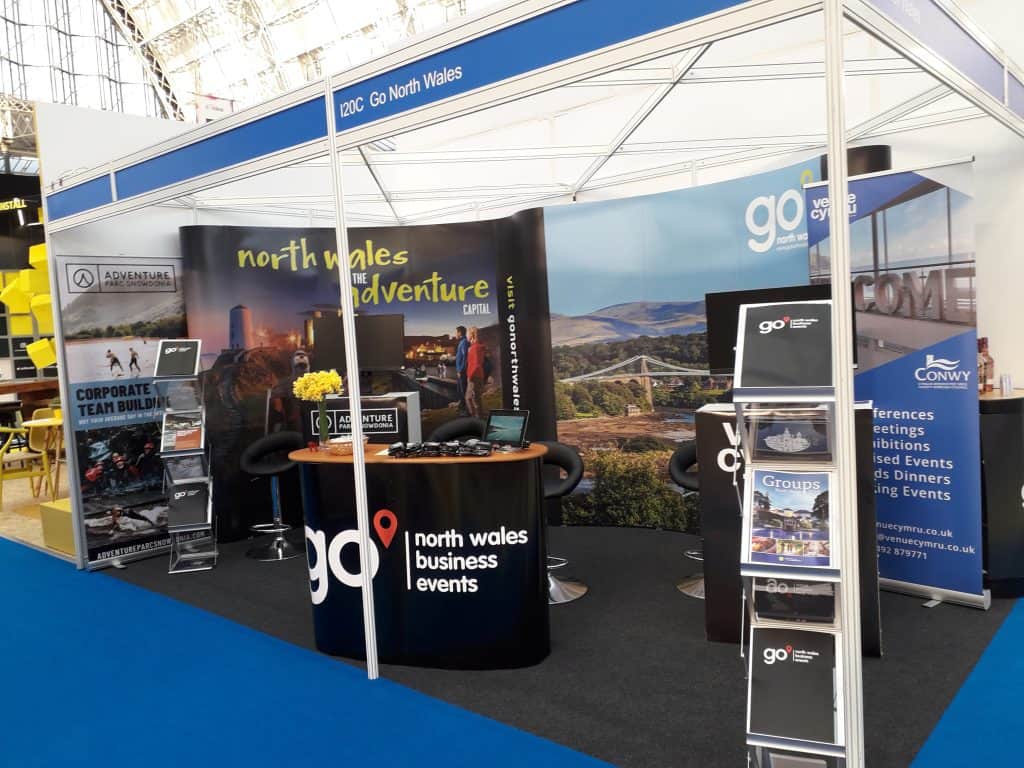 Tourism Awards, Thursday 14th November 2019 – A Date for your Diary!
The fourth Go North Wales Tourism Awards will be held on Thursday 14 November at Venue Cymru, Llandudno to celebrate and recognise excellence and outstanding achievement by our businesses and individuals working in the tourism hospitality sector of North Wales. Winners from the Awards will be the Regional representatives in the Visit Wales National Tourism Awards in 2020 so please keep posted for details on how to apply.
Promotion in South Wales
As part of our Marketing activity programme during the shoulder months and with support funding from Welsh Government a campaign was developed focussing on promotion in the main city areas of South Wales – Cardiff, Newport and Swansea. Campaign activity included:
A radio campaign with Global Radio with focus on experiential activity directly engaging consumers at events which included creation of a North Wales map featuring the main attractions challenging visitors to place a map pin on the board to guess where the prize is hidden; branded display banners; photo frame for tagging on social media and on air trails and reads leading up to the experiential activity scripted to include key messages and encourage attendance on the day of the events.
Promotion at poster sites in the main railway stations – Cardiff Central, Cardiff Queen Street, Newport and Swansea.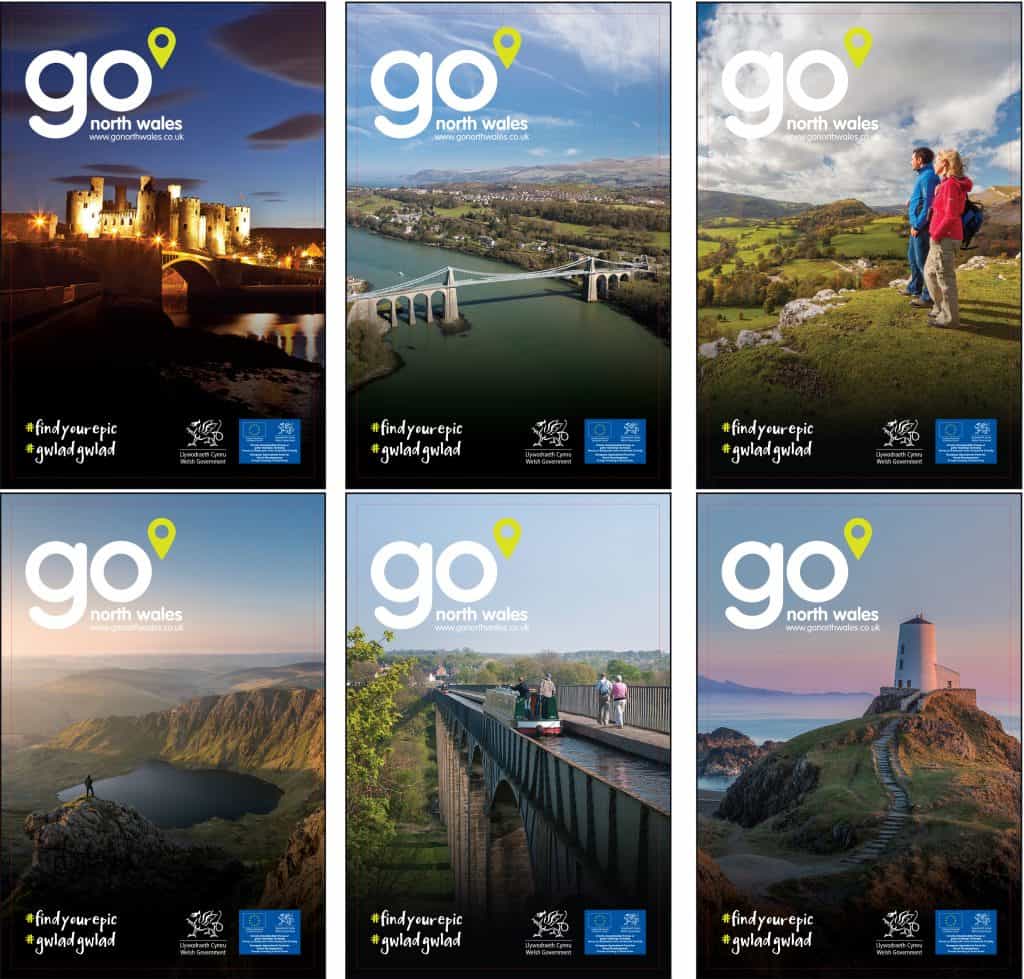 Digital Partner Display Advertising on partner sites and mobile with geographic and contextual targeting including category and keyword search through a media company promoting out of season activities.
New Marketing Banners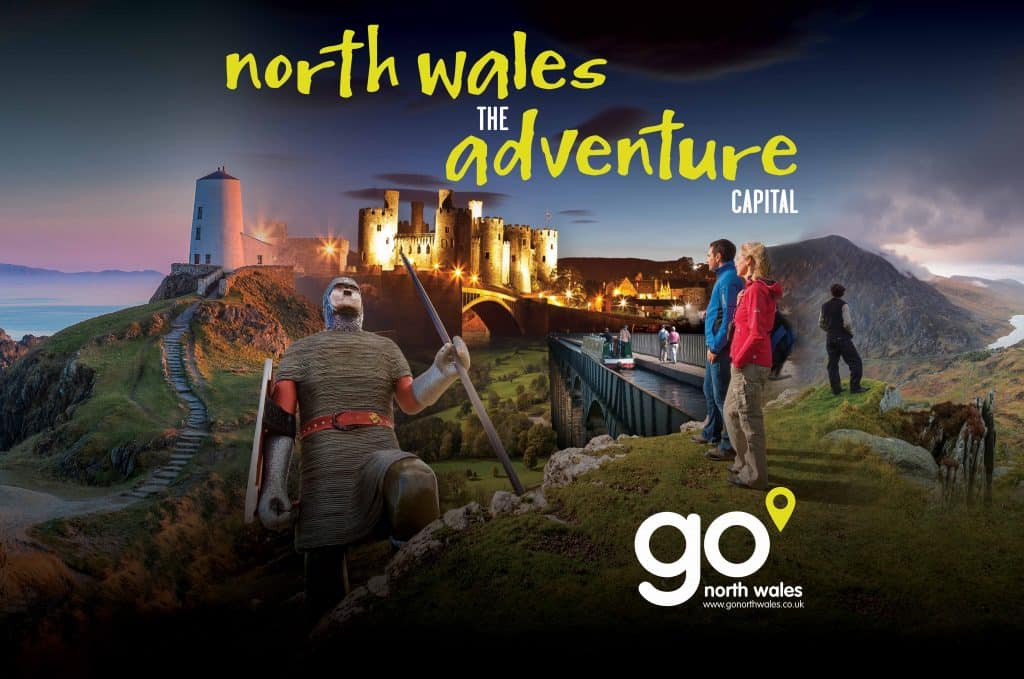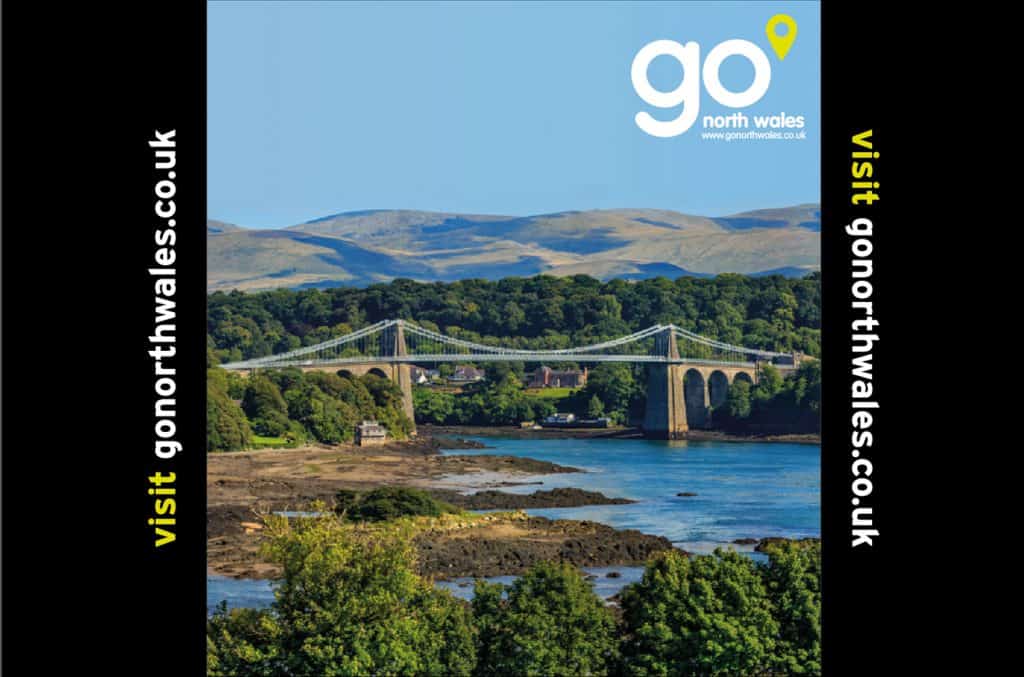 Digital Marketing Opportunities
North Wales Tourism has a wide range of digital marketing opportunities including banner and block advertising and also Video map on the GoNorthWales website with the opportunity to promote your product to an active, engaged and loyal online audience.
Maximise your exposure with a targeted advert on www.GoNorthWales.co.uk.
GoNorthWales has built a loyal base of followers and now through effective social media and email marketing, our audience has confidence in our brand.
Digital advertising on GoNorthWales will mean your business will be seen by a wide range of potential visitors to North Wales.
This is a fantastic way to showcase your business and to standout to the visitors.
For further information please contact Carol Beard on 01492 539068 or email carol.beard@nwt.co.uk.

Updating your Details
Our website www.gonorthwales.co.uk continues to grow with web traffic to our site from all over the world we are currently up by 80% this year providing not only an in depth source of visitor information but also generating even more business for our members.
Please login and update your entry – remember this is your opportunity to showcase your business through the GoNorthWales website. If you require a reminder of your login details please contact Anthony Woodhouse on 01492 539051 or email digital@nwt.co.uk.
Facebook/Twitter – Do you Follow Us
Don't forget, if you are on social media you can follow us on both Facebook and Twitter @nwtbiz @gonorthwales – so if you have any event news or offers, let us know and we'll promote it to our audience!
Got an offer on? Let us know! – email digital@nwt.co.uk
Facebook: https://www.facebook.com/gonorthwales
Wales Tourism Week – 11th to 19th May 2019
Wales Tourism Week highlights the importance of the tourism industry to Wales in income and job generation and in supporting our cultural identity. Wales Tourism Week is held annually to raise the profile of the tourism industry and to highlight its huge revenue generating value and the opportunities it provides for jobs and careers.

The main aim is to push tourism up the political agenda by working together across tourism sectors and boundaries. The Wales Tourism Alliance would therefore like to see as much engagement between the tourism industry and our politicians during the Week – 11th to the 19th May 2019 – although events either side are welcome too. Whatever your political views, we are at an historical juncture, it is important that we work together to showcase what we offer and how important the industry is to the economy of local communities in the light of the challenges to be faced from the UK leaving the EU.

This week long 'celebration' aims to push the fact that our industry is one of Wales's most resilient employers, job creators and a basic source of economic growth which must not be taken for granted. If you have an event that you would like to publish, then please register with the link below. Your event can be as simple as inviting your local AM or MP out to your business or local area for a meet and greet, with a cup of tea…but please let us know, cameras and press releases in hand!
Please let us know if you're planning to organise an event around the week by e-mailing marketing@nwt.co.uk.
Blue Flag / Green Key event – Conwy March 13th
Keep Wales Tidy is offering you the opportunity to expand your horizons and reach an international audience looking for a quality Blue Flag destination in Wales.
Gain access and guidance to an online resource that will let you make the most of the Blue Flag beaches and marinas near you.
This event is for those small and large businesses, community councils, tourism departments and others interested in harnessing the potential of the world-renowned Blue Flag Award.

You will also have the chance to learn more about the Blue Flag sister programme Green Key and the new Wales Coast Path marketing toolkit.
https://www.keepwalestidy.cymru/forms/blue-skies
Are you up to date with recent employment law changes?
Supertemps and S2 Recruitment are jointly hosting two FREE employment law update seminars to help local businesses keep abreast of the changes. Dates/venues are as follows:
These breakfast seminars will give delegates an overview of the most important changes in employment law and case law updates including:
The Good Work Plan – what is it, and what changes will this make to employment law?
Off payroll reforms (IR35) extension to the private sector in April 2020. What do I need to know and what can I be doing now?
Where are we up to with the Gig Economy?
Key employment law cases in the last 12 months.
Who Should Attend?
The sessions are aimed at HR/personnel directors and managers, business owners and those in charge of staff. Both seminars are free of charge and are being hosted by Supertemps and S2 Recruitment with guest speakers from JMW Solicitors LLP.
Our seminars do prove popular and places are limited so early booking is advisable.
https://www.supertemps.co.uk/blog/February-2019/Is-your-business-up-to-date-with-employment-law.aspx
National Minimum Wage
The National Minimum Wage is the minimum pay per hour almost all workers are entitled to by law. Use the National Minimum Wage calculator to check if you're paying a worker the National Minimum Wage or if you owe them payments from past years. The rates below apply from 1 April 2019:
| | |
| --- | --- |
| Category of worker | Hourly rate |
| Aged 25 and above | £8.21 |
| Aged 21 to 24 inclusive | £7.70 |
| Aged 18 to 20 inclusive | £6.15 |
| Aged under 18 | £4.35 |
| Apprentices aged under 19 | £3.90 |
Being prepared for BREXIT
Make sure your business is prepared – visit the Brexit Portal for help on how to mitigate the risks, and identify the challenges and opportunities that lie ahead. You can also visit the Welsh Government's website – Preparing Wales – which has information for people living in Wales covering business and the economy, health and social services, education and skills, environment and agriculture, community cohesion, local services and the third sector.
Using personal data after Brexit
The Government has issued updated guidance on data protection in the event of a no deal Brexit.
Although GDPR will continue to remain in force, when the UK leaves the EU there may be changes to the rules governing the use of personal data
https://www.gov.uk/guidance/using-personal-data-after-brexit#how-this-will-affect-your-business-if-theres-no-deal
Share your MICE performance in UKCAMS
Take part in the 2019 UK conference and meeting survey (UKCAMS) and share the value and volume of the conferences and meetings sector. All participants have the option to receive a complimentary, personalised report enabling you to benchmark your performance.
https://www.surveymonkey.co.uk/r/UKCAMS2019
IPS Results October 2018
The latest available data from the International Passenger Survey is now available. This shows the volume and value of visits to the UK by overseas residents for the most recent month and quarter.
The UK welcomed 3.3 million overseas visits in October, up 4% compared to October 2017, with spend up 3% on the same period.
https://www.visitbritain.org/latest-monthly-data#utm_source=VBBiz_Enews&utm_medium=Email&utm_campaign=Enews_06_03_19