Tourism Awards, Thursday 14th November 2019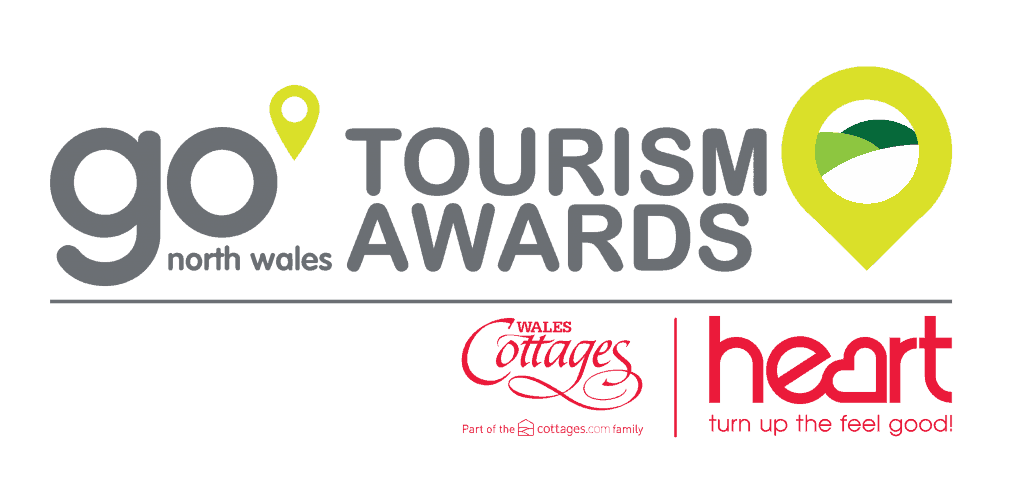 The fourth Go North Wales Tourism Awards, sponsored by Wales Cottages, in partnership with Heart will be held on Thursday 14 November at Venue Cymru, Llandudno to celebrate and recognise excellence and outstanding achievement by our businesses and individuals working in the tourism hospitality sector of North Wales. Nominations are open until 29 September and tickets can be purchased online or email eirlys.jones@nwt.co.uk.
If you are involved in our region's tourism industry then these awards are for you! Why not complete the online form and submit? There are 15 categories to choose from! You can nominate your own tourism business, or the best tourism business which you think is a worthy winner.
Winners from some of the Award Categories will be the Regional representatives in the Visit Wales National Tourism Awards in 2020.
For all details on the awards including how to join us on the Awards evening please visit www.gonorthwalestourismawards.co.uk
Go North Wales Tourism Conference – Thursday 28th November 2019

The Annual Go North Wales Tourism Conference will be held at Clwyd Theatr Cymru, Mold, 28th November 2019 from 9.30 – 16.00. The Conference will be hosted by North Wales Tourism in partnership with Flintshire in Business and will bring together market leaders, tourism businesses and the captains of our industry from across Wales and the UK. Come to hear inspirational and influential speakers talking about their experiences.
Speakers already confirmed include:
Sally Balcombe, CEO, Visit Britain
Gareth Wyn Jones is the nation's favourite farmer
Luke Potter, North Wales Assistant Director of Operations at the National Trust for Wales, Northern Ireland and England
Keith Dunn, OBE – Honorary Consul for Japan in Wales and Vice President of the Consular Association in Wales
Brian Nolan, Galway – Ireland guide ex Visit Ireland US based
Sasha Davies, Natural Resurces Wales
Heledd Williams, Business Events, Visit Wales
Keep posted for further details and how to book.
Updating your Details
Our website www.gonorthwales.co.uk continues to grow with web traffic to our site from all over the world providing not only an in depth source of visitor information but also generating even more business for our members.
Please login and update your entry – remember this is your opportunity to showcase your business through the GoNorthWales website. If you require a reminder of your login details please contact Anthony Woodhouse on 01492 539051 or email digital@nwt.co.uk.
Facebook/Twitter – Do you Follow Us
Don't forget, if you are on social media you can follow us on both Facebook, Twitter and Instagram @nwtbiz @gonorthwales – so if you have any event news or offers, let us know and we'll promote it to our audience!
Got an offer on? Let us know! – email digital@nwt.co.uk
Facebook: https://www.facebook.com/gonorthwales
NEW Closed NWTBiz Facebook Group
For NWT members only a new NWTBiz Facebook Group has been created to share information and network online. To join simply ​search NWTBiz through facebook and request to join.
Advertising Opportunity
Groups & Travel Trade North Wales 2019/20 – The campaign this year will have a print run of 4.5k and will be distributed to our database of Group Travel Organisers, Special Interest Groups, Coach Operators and Walkers/Ramblers society. We will also be attending VIBE, Holiday World Show in Dublin and BTTS, Birmingham to promote what North Wales has to offer the groups and Travel Trade market.
Great Days Out in North Wales Campaign – The campaign includes a pocket style leaflet featuring attractions, activities, discount vouchers and a colour coded map plus a dedicated website with downloadable leaflet and special offer vouchers, QR Code, NEW education section this year, promotion on our social media channels and consumer enews database.
For further information on how to get involved in these advertising opportunities please contact Carol Beard on 01492 539068 or email carol.beard@nwt.co.uk.
Liverpool Airport Promotion
Great to see North Wales included as part of the new messaging and imagery in some of the Arrivals corridors and Baggage claim areas as at the airport.
North and Mid Wales Business Events Project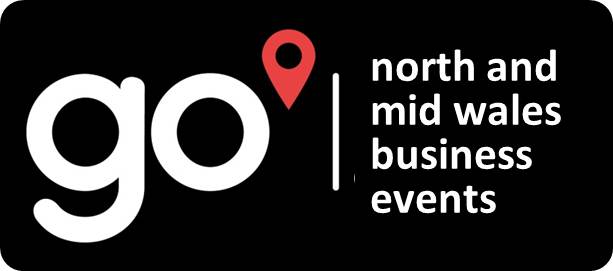 Visit Wales' new commitment to promoting Wales as destination to the Business Events and Visits market is key to why the North and Mid Wales Business Events Group has been formed. The establishment of a Wales National Bureau is fully supported however it was recognised that resourcing would limit scope of activities that could be achieved centrally by Visit Wales to the Wales Brand, supporting a National Conference Ambassador programme and helping to identify and bid for key inbound conferences and events. If regionally, North Wales is to fully capitalise on this Welsh Government commitment it is necessary to re-establish a regional bureau function that can plug the gap between Visit Wales activity and the individual sales and marketing work of a host of businesses across the region with collectively an exception product offer for the Business Events market.
Since its initial formation about 18 months ago the group has grown to include more partners of public & private sectors across North Wales and Mid Wales who are seeking to maximise opportunities created by:
Visit Wales' investment in the Business Events market sector
North Wales' current high profile as a 'must visit' destination
The significant investment in key, quality products that have market appeal for business events
The wide base of regional businesses with potential to be market ready for this higher value, less seasonal sector with only limited support and encouragement.
Attached is further details about the opportunities available for your business for your information.
Any queries please do not hesitate to contact Leah Edwards or Eirlys Jones on 01492 531731 / 539058.
£250,000 boost for broadband in Conference Centres
UK Government has launched a competition for conference centres across the UK to apply for funding to improve broadband infrastructure with the aim of hosting more international conferences at UK venues. This includes hotels and event centres that bid for – or plan to bid for – events which attract international delegates.
The investment, part of the UK Government's Tourism Sector Deal, will help to attract more business visits and events by making destinations across the UK more attractive to international event organisers. Read more, then apply here. The competition closes 27th September 2019.
Tourism Performance Reports
The 2018 Annual Report for the Great Britain Day Visits Survey (GBDVS) has now been published. While the headline results on the volume and value of day visits in Wales from each quarter have already been published through the Tourism Performance Reports (see here), this annual report provides comprehensive breakdowns on the patterns and trends of volume and expenditure, as well as additional data on activities undertaken, destination type, transport types used and the profile of visitors. Results are provided at an overall GB level with comparisons across the nations. Where possible, results are also provided at a regional level.
The Tourism Performance Report for Quarter 1 2019 has also now been published. View the report here
Bank of England Summary
The latest Bank of England Agent's Summary of Business Conditions has been published.
The following link is to the pdf file https://www.bankofengland.co.uk/agents-summary/2019/2019-q2
Blue Flag Digital Toolkit
The iconic Blue Flag is a world-renowned eco-label awarded to beaches, marinas and boat tour operators based on a set of criteria based on cleanliness, quality, safety, education and accessibility.
I would like to invite you to use the free downloadable digital toolkit which Keep Wales Tidy has developed to promote the Blue Flag Award in Wales. Our aim is to increase public awareness of the value of Blue Flag and its value to Wales in maintaining high standards at our coastal resorts.
https://www.keepwalestidy.cymru/blue-flag-marketing
We also have a short film available which can be shared on your media channels.
Secure Trading
My name's Sarah Abernethy and I work for Secure Trading in Bangor. We help small businesses to grow by making sure they provide the most convenient payment methods for their customers.
It can be really tough to know exactly how people want to pay these days – whether it's contactless, chip-and-pin, online, over the phone, or simply cash! The good thing is, Secure Trading will help you to accommodate for every customer, meaning you never lose out on sales.
We completely remove the stress of managing your payment system by taking care of everything:
Omnichannel payment methods (card machines, online stores, phone, mail order and email payments)
Recurring or one-off payments
Combined payment gateway and merchant services account
Dedicated account manager (me!) who will be your payments guru throughout your time with us.
Depending on the language of your website, our online payment pages can be presented to the customer in either English or Welsh – or with the option of either! We have native Welsh speakers in the team to help create seamless payment pages and a full payment process in Welsh.
When we work with small businesses we understand that every penny counts, which is why our processing fees are much lower than the giants of the payment industry! By switching to us you could save yourself a lot of money, and we'd make sure that you have no downtime while we make the switch for you.
I'm based in Anglesey, and I love helping local businesses make the most of fantastic payments technology to help them reach their potential! The best way that I can help is for me to pay you a visit and for you to tell me all about your business – who your customers are, how you normally take payments etc. – which will give me an insight into how we can help you.
Please do get in touch to set up a meeting – we can save you lots of money, time and effort with our all-in-one payment system!
Director of Account Management – Bangor
T; 01248 772088 M; 07734 604929 E; sarah.abernethy@securetrading.com
Black Night Business Services
My name is George and I run Black Knight Business Services located near Wrexham. I have linked up with trusted partners to provide my clients access to:
Energy Deals
Renewables
Telecommunications
Merchant Card Services
Personal and Commercial Insurance
Mortgages and will writing
Cash Advances and unsecure business loans
Today I would like to briefly talk to you about the latter.
Cash Advances – There are lot of reason for your business to require extra funds such funding extra staff, refurbishment, aiding with cash flow or to buy new equipment. A merchant cash advance lets you borrow capital for your business with flexible repayments to fit your cash flow. That's because your repayments are an affordable percentage of your daily card takings.
So you only repay when you get paid. This is great for seasonal businesses or when the unexpected happens and you are closed (i.e a flooding/ staff illness). If there are no card takings there are no repayments!
Is a merchant cash advance right for me?
Our merchant cash advance is the perfect solution for businesses which experience seasonality or ebbs and flows in income.
Minimal paperwork and no assets required.
Instant decision, approval in 24 business hours, and funds in as little as two business days.
To qualify for our merchant cash advance:
You take card payments
You have been trading for nine months or more
Your monthly turnover is at least £6,000
Your monthly card sales are at least £3,000
If your answer is yes to all of the above, you could receive funding from £3,000 in as little as two business days.
So if your business could do with a Boost please drop me an email and I`ll help you
George Aza: Tel 07951 351 295 Email George@BKBservices.co.uk Website www.BKBservices.co.uk
Preparing for Brexit
What do you need to do to prepare your business for Brexit? Access the Business Wales Brexit diagnostic tool, resources, checklist, events and services to help your business plan and prepare for Brexit in Wales. Find out more here.
You can also take a look at the Welsh Government's Preparing Wales to leave the EU webpages – which will help your business and people living in Wales be ready for Brexit.