Plas y Brenin National Outdoor Centre and the Moray House School of Education and Sport at the University of Edinburgh, announce the launch of a transformative new approach to the education of outdoor professionals.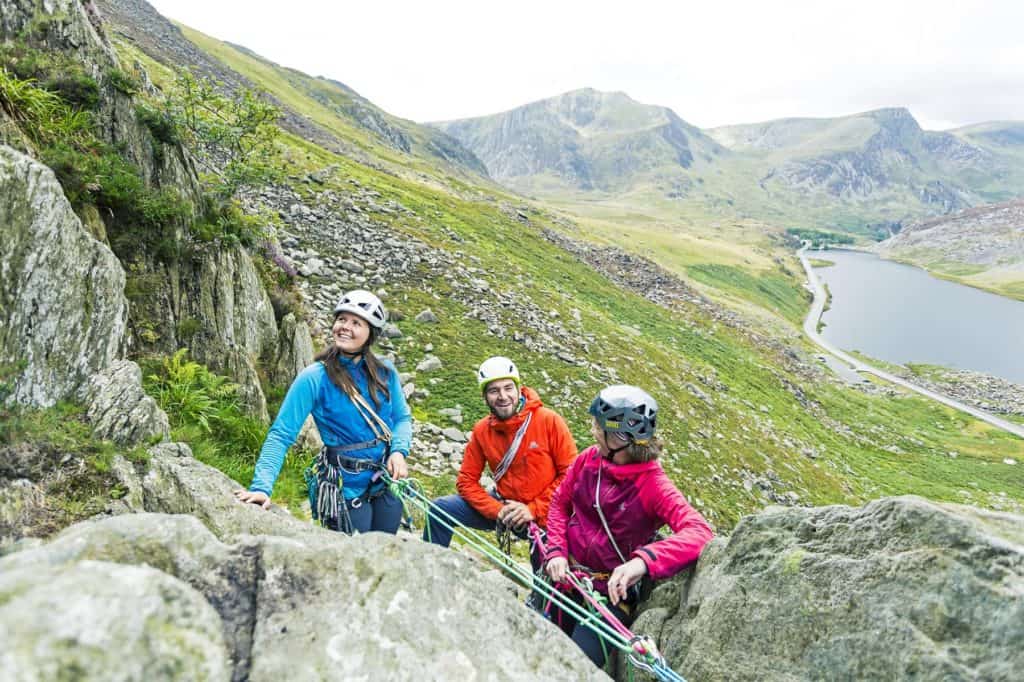 Staff from both institutions have previously collaborated on a range of innovative research projects, and this has culminated in the UK's first 'pracademic' partnership, to design and deliver a unique educational program that incorporates ground-breaking research, NGB qualifications, and exceptional opportunity to access world-class outdoor experience.
Ruth Hall, Chief Executive, Plas y Brenin, said "We've seen a significant growth in participation, with greater numbers of people getting involved in outdoor activities and adventure sport. The issue of improving health and societal well-being is also a national imperative. This is an important time, where we need to encourage more individuals into enter the profession and we're delighted to be partnering with the University of Edinburgh, to launch a valuable new program that will excite and inspire the next generation of coaches, leaders and activists in adventure sport."
The new program will include five key aspects:
A unique BA (Hons) in Adventure Sports Coaching, that can be undertaken while also working as an outdoors professional.
Provision and supervision of postgraduate research, and study opportunities for Adventure Sports Coaches and Outdoor Leaders, who wish to enhance their professional skills.
Evidence-based, professional practice across the outdoor sector, including National Governing Bodies, professional associations, trainers, educators, coaches and leaders.
Creation of a Research Centre for Adventure Sport, Outdoor Coaching and Leadership, based at Plas y Brenin, National Outdoor Centre.
This will be facilitated by joint research and performer/coach support opportunities and the sharing of resources and expertise.
Dr Christine Nash, Head of Institute of Sport, Physical Education & Health Sciences at University of Edinburgh, said "This is a very exciting development for both research and outdoor teaching collaborations. We are committed to extending opportunities for applied research and practice and this agreement with Plas y Brenin will enable Moray House School of Education and Sport to form a partnership for mutual benefit in developing performance and expertise.
Professor Dave Collins, Professor of Human Performance Science at University of Edinburgh, said "I have visited Plas y Brenin in many roles over the years, even working as a Visiting Instructor. Its influence on the outdoor world has been enormous. The University is very excited to form this relationship and contribute to continuing and expanding this influence as adventure sport grows. The lock to our expertise in the development and evaluation of teaching and coaching is just one of many aspects for collaboration and mutual support."
Dr Loel Collins, Director of Learning and Development at Plas y Brenin, added "We're extremely excited to commence work on this partnership, which will also integrate the expertise from Plas y Brenin and the University of Edinburgh in a range of career spanning development opportunities for the outdoor professional as well as continuing to develop the research and understanding of professional practice in the adventure domain."
More details on the curriculum and opportunities for enrolment will be shared in the coming months. If you wish to receive further information, please register here: https://hubs.ly/H0xVX8j0
About Plas y Brenin National Outdoor Centre
Plas y Brenin National Outdoor Centre was founded in 1955 and is a world-renowned provider of adventure sports training. From a base in the scenic heart of Snowdonia, Plas y Brenin's work is focused on developing inspiring coaches, instructors and leaders in adventure sport, be they volunteers or working professionally in the sector, to better support people, from all backgrounds, to get active in the outdoors.
The centre also offers an extensive programme of personal skill development courses in rock climbing, hillwalking and mountaineering, kayaking, canoeing, sea kayaking and mountain biking. The centre also delivers a diverse and vibrant events programme, with adventure talks, environmental lectures, mountain safety lessons and sector-leading conferences.
Owned by Sport England, Plas y Brenin is operated on their behalf by the educational charity, the Mountain Training Trust (MTT); a not-for-profit charity founded by the British Mountaineering Council, Mountain Training UK and Mountain Training England. The charity was formed specifically to run the centre and ensure delivery of world-class training and encourage more people to get active in the outdoors, regardless of their abilities or experience.
To find out more about Plas y Brenin's comprehensive course programme, facilities, business and educational services please visit www.pyb.co.uk