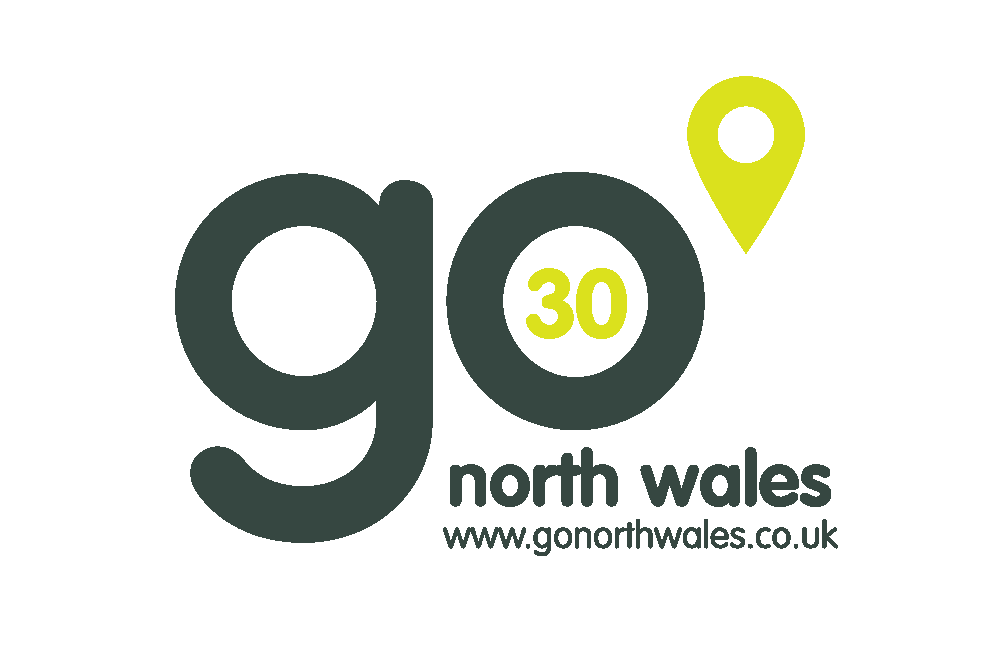 North Wales Tourism have and are still working hard on behalf it's members on issues that are affecting the industry.
We are in constant contact with the local MSs and MPs on these issues and are also lobbying side by side and working closely with the Wales Tourism Alliance to drive forward the importance of the industry to the economy of Wales and the effects and implications of these issues on the businesses and industry as a whole. We are also working closely with the local press and media to raise the issues affecting us to make sure the voice of our valuable industry is heard.
If you have any questions/queries please do not hesitate to contact us, by email (contacts below), social media channels, online chat on the Trade website or phone. Please email jim.jones@gonorthwales.org.uk; eirlys.jones@gonorthwales.org.uk or deborah.nettleton@gonorthwales.org.uk with any issues etc you may have.

Please also make sure that you are kept up to date with all the information as they happen by visiting our Trade site www.northwalestourism.com and following us on our NWTBiz social media platforms (facebook and twitter), all of which are regularly updated.
Annual Trade Forum
Thursday 9 June 2022 at 12.30pm at 1891 Bar & Restaurant
NWTs annual tourism business seminar and launch of the reopening of the 1891 Restaurant and Bar, Rhyl
Guest speakers include:
Jamie Groves, Managing Director, Denbighshire Leisure Ltd
Nellie Williams
Paul Peters, Director of The Cyber Resilience Centre for Wales
Ashley Rogers, Commercial Director, North Wales Mersey Dee Business Council
Andrew Hudson, Commercial Director, Zip World UK
Although this meeting is fully booked if you would like to be included on the reserve list please email eirlys.jones@gonorthwales.org.uk.
Website listing – Updating your Details
Your individual listing on our website is your main opportunity to present your business to the public. However, like any advertising it must be regularly maintained to ensure that it is correct, current and really works for you.
When did you last check it?
When did you last update it?
Are your pictures great?
Is your listing better than that of competitors?
Please login and update your entry on http://update-my.gonorthwales.info. If you have forgotten your password please click on the "forgotten your password" link and enter your registered email address (to reset). If you can't remember your registered email address, please call 01492 531731 (option 5) and ask for a member of the digital team alternatively email digital@gonorthwales.org.uk or visit https://northwalestourism.com/go-north-wales/update-your-go-north-wales-listing/ for assistance with updating your details
Facebook/Twitter – Do you Follow Us
Don't forget, if you are on social media you can follow us on both Facebook, Twitter and Instagram @nwtbiz @gonorthwales – so if you have content that you would like us to share, let us know and we'll promote it to our audience! If possible please link to our destination platforms in your posts so that we can see you and share. Social Media and digital marketing are very important parts of the modern marketing mix and a great way to get your business promoted. Remember, we can't share your social media stories if we don't know about them.
NWTBiz Facebook Forum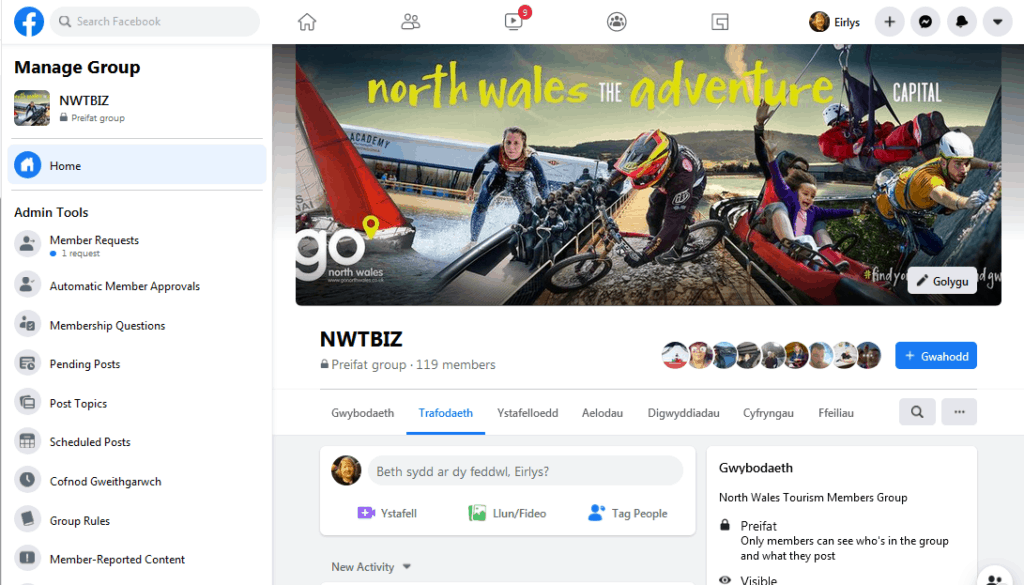 We have a closed Facebook group specifically for members where you can discuss issues, ask for help as well as support each other in our collected aim to make our region one of the top UK tourist destinations. You will need to request to join this by searching NWTBiz and we will accept you as a member.
Special Offers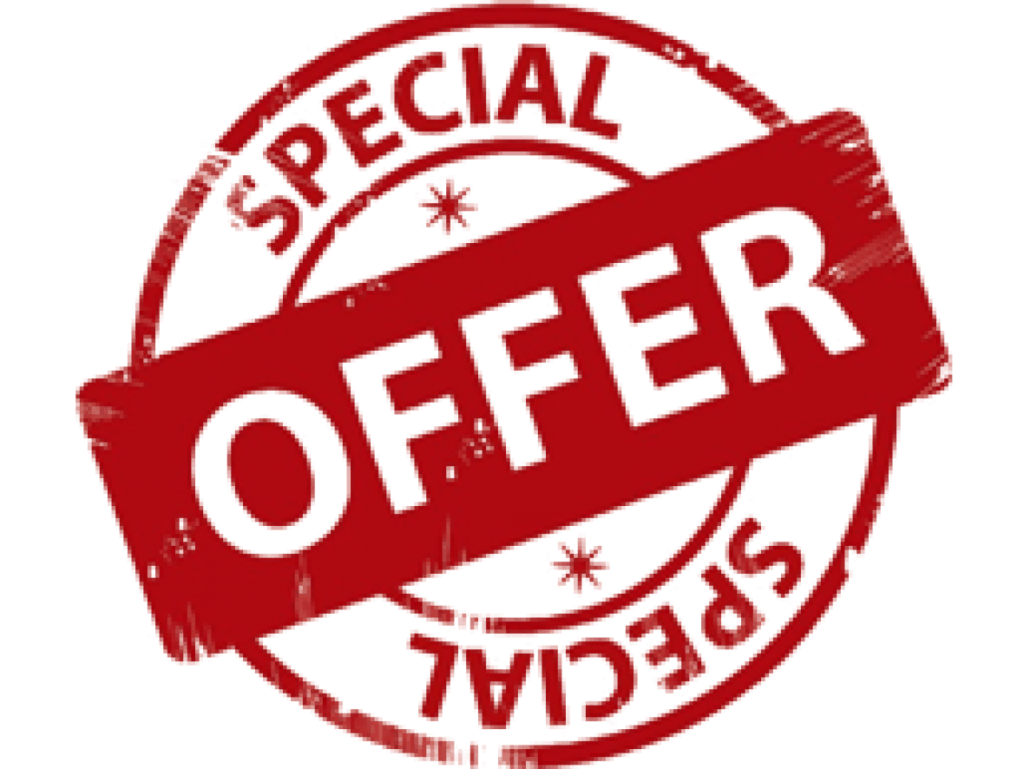 Banner Adverts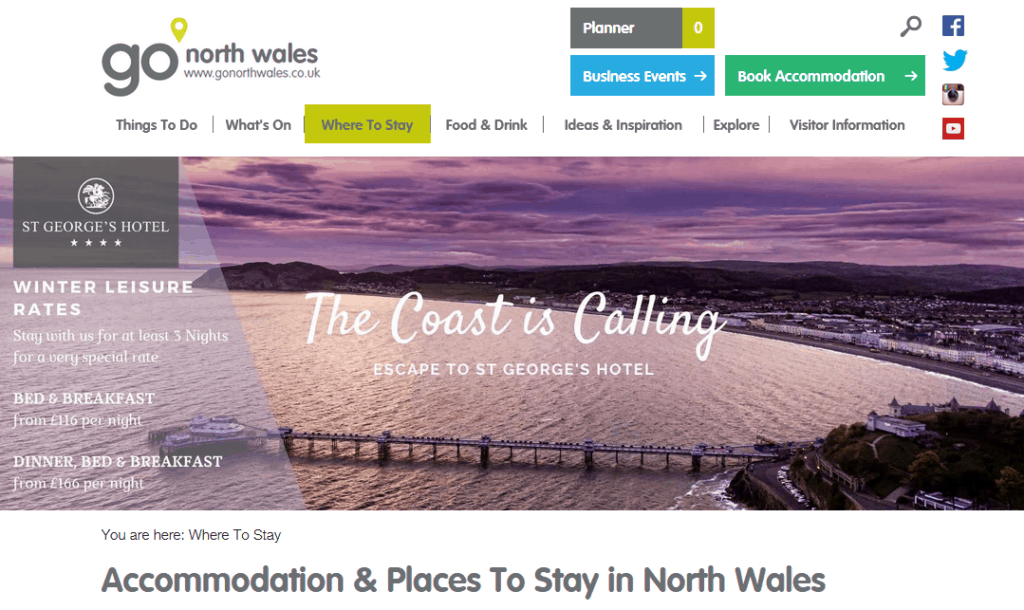 These are adverts, separate from your normal web listing that show on the home page and the sub- pages. Adverts cost from £200 and when clicked the user is taken to a location defined by the advertiser, usually the member's own website, rather than your page on our site. For further information on banner advertising please contact digital@gonorthwales.org.uk.
Let's Keep In Touch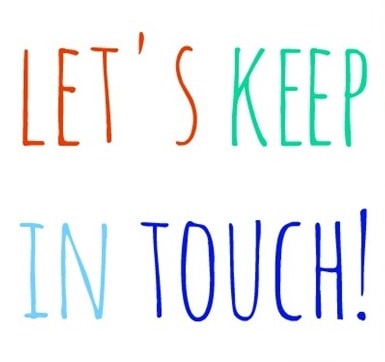 Our main means of communication with you, our members, is by email. We send out regular email messages to all members or to specific sections of the membership. We try to restrict the number of emails to key topics but also send out regular newsletters covering minor topics. Old copies of newsletters are available online.
In addition to emails, we post short-term news on our closed Facebook Group.
The members website is another important source of information. Do look at it regularly for information on training courses, offers and discounts, forthcoming meetings and reports on past meetings. You will also find information about membership, managing your web page, details of the Board, latest research documents and strategies and much more.
Promote your Events
Are you hosting an event in North Wales? Would you like to have exposure on our events section for free? Simply fill out the form on the link below and your event could appear on our webpage.
Calling all Activity providers….
Go North Wales are delighted to continue our partnership with Beyonk to highlight the need and effectiveness of having bookable experiences on our website.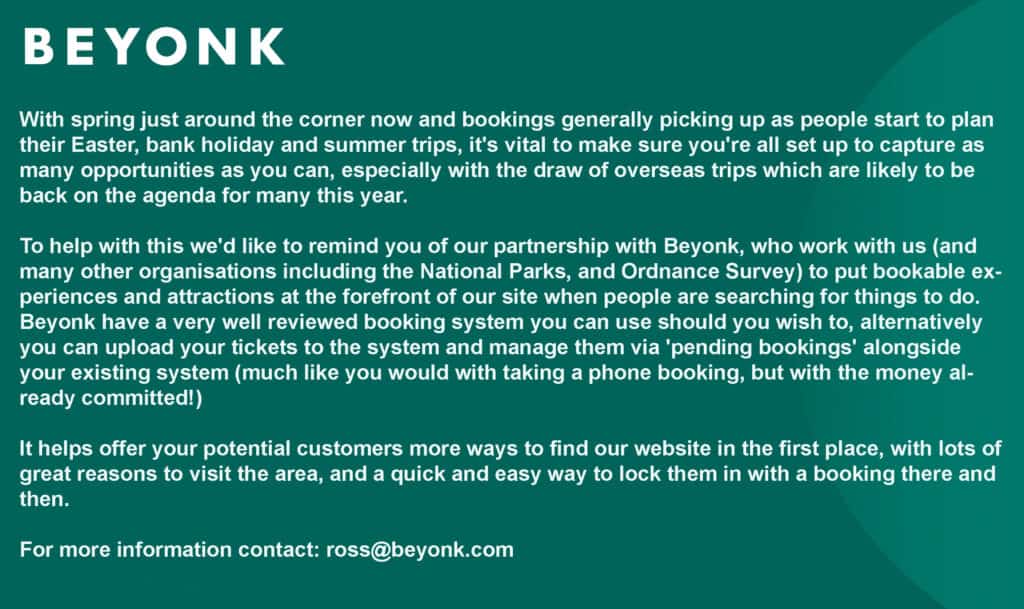 Meet North Wales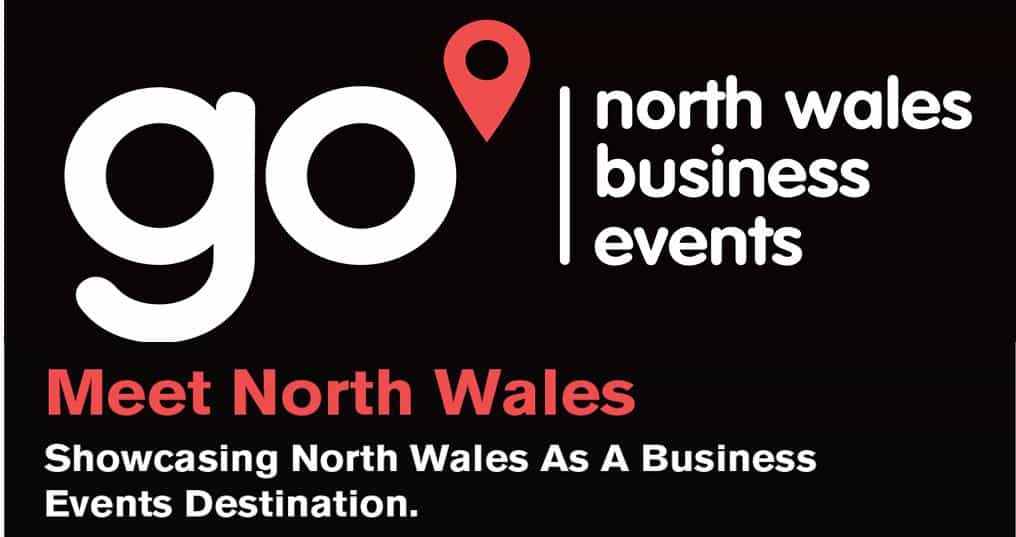 Would you like to be part of the Meet North Wales family and help push North Wales as a viable destination for business events?
The team at Meet North Wales are receiving an increasing number of enquiries from organisers considering North Wales to host their event. Our aim is to:
Raise the profile and competitiveness of North Wales as a MICE destination
Provide a timely response to enquiries from event organisers, coordinating responses to RFPs
Pro-actively attract business events to North Wales
Support members in anticipating and responding to the needs and requirements of business events
Have a look at our Meet North Wales Video to see what makes North Wales the destination for Business Events.

Interested to learn more and would like to raise your business' profile? Contact us to discuss the opportunities available by emailing info@meetnorthwales.co.uk or calling 01492 531731.
Outdoor and Indoor Digital Displays
Route is a Welsh based company specialising in outdoor and indoor digital displays.
If you're looking to catch the eye of someone on the street or enhance your customer experience their range of products can help.

Their products are made in Britain and come with a 3-year warranty as standard as well as the support to get you up and running and provide that all important support when your products are on site.
Attached is some offers for Go North Wales Members – https://northwalestourism.com/wp-content/uploads/2022/05/Route-Media-x-Go-North-Wales-1.pdf
Any questions then feel free to contact North Wales Sales Manager: Scott Lawson –scott.lawson@routemedia.co.uk – www.routemedia.co.uk
The classification of self-catering accommodation for local tax purposes
Written Statement from the Minister for Finance and Local Government
Welsh Government have today confirmed that they will proceed with the legislation as drafted and consulted upon – increasing the number of days, within any 12-month period, that a self-catering property is required to be made available to let, from 140 to 252 days, and actually let, from 70 to 182 days.
The Order will come into force on 14 June 2022 and have practical effect from 1 April 2023, applying the amended criteria from that day onwards. Property owners intending to meet the amended criteria should aim to do so during the 2022-23 operating year, but compliance with the criteria will not be assessed until after 1 April 2023.
https://gov.wales/written-statement-classification-self-catering-accommodation-local-tax-purposes
Brilliant Basics Capital Fund 2022-23
The £2.9m fund for 2022-23 will be shared among 18 projects that will help deliver small-scale infrastructure improvements in strategically important tourism locations across Wales.
The fund is supporting local authorities and national parks to deliver improvements which will benefit both visitors and local communities.
List of the successful projects are available on the link below:
https://gov.wales/written-statement-brilliant-basics-capital-fund-2022-23
Wales Visitor Economy Profile report
Summary of employment, earnings, enterprises, expenditure and output data relating to the tourism and hospitality industries in Wales for 2021.

https://gov.wales/wales-visitor-economy-profile-2021
Visit Wales Accommodation Occupancy Survey Annual Report 2021
The occupancy survey provide trend information on the demand for tourism accommodation in Wales for 2021.
https://businesswales.gov.wales/news-and-blogs/news/visit-wales-accommodation-occupancy-survey-annual-report-2021
https://gov.wales/sites/default/files/statistics-and-research/2022-05/wales-accommodation-occupancy-survey-2021.pdf
Flexible Skills Programme – funding to help with upskilling employees
The funding is available to support employees of Wales-based tourism and hospitality businesses to attend training courses that are relevant to the sector – this can include face-to-face, or online training. Applications must receive approval before the training commences.
To find out if your business is eligible and for more information on the training that may be supported, as well as an expression of interest form – please go to
https://businesswales.gov.wales/skillsgateway/flexible-skills-programme
Platinum Jubilee: Eight towns to be made cities for Platinum Jubilee
Eight new cities have been named for the Queen's Platinum Jubilee, with at least one in every UK nation – and on the Falkland Islands and Isle of Man.
Milton Keynes in England, Dunfermline in Scotland, Bangor in Northern Ireland and Wrexham in Wales all get the title.
2025 UK City of Culture
The 2025 UK City of Culture is soon to be revealed – Tuesday 31st May
The winning location will be selected from a shortlist of 4 UK places which includes Bradford, County Durham, Southampton and Wrexham County Borough.
Good luck Wrexham.
Future of Business Wales from 2023
The Welsh Government's Business Wales service has been a programme to help inspire individuals to become entrepreneurial and ensure micro, small and medium sized enterprises (SMEs) in Wales have access to appropriate and timely information, guidance and support. It has previously been supported by EU funds.
WG have announced to provide funding of £20.9m per annum, up until March 2025, to extend the backbone Business Wales service beyond the end of EU funding in 2023. It will also provide dedicated advice and support provision to the social enterprise sector here in Wales.
https://gov.wales/written-statement-future-business-wales-2023