Annual Trade Meeting
Our Annual Trade Meeting took place on Wednesday 15 May 2019 at Cineworld, Llandudno Junction where we brought together market leaders and tourism businesses from across North Wales. Speakers at the meeting included:
John Irving, Chief Executive, Liverpool Airport
Lise Roberts, Chair, and Catherine Bailey, Vice-Chair, Helfa Gelf
Lawrence Wood, Principal, Coleg Llandrillo College
Lee Robinson, North Wales Development Director, Transport for Wales
Opportunities were also available for members to gather Information from a range of promotional stands — Groundwork; PowerSolutions; Williams Denton; Supertemps; Cleaner Care; Spillane & Co. Wealth Management Ltd; Sional, J W Jones & Son and Follow Films.
The following members were elected to the board of NWT for a term of 3 years: Andrew Oughton, Plas Tan y Bwlch; Jan Harrop from PowerSolutions; Glenn Evans, Royal Oak and Waterloo Hotels and Nicky Williamson, The West Arms – Llanarmon DC.

Dates for your Diary!
Tourism Awards, Thursday 14th November 2019
The fourth Go North Wales Tourism Awards will be held on Thursday 14 November at Venue Cymru, Llandudno to celebrate and recognise excellence and outstanding achievement by our businesses and individuals working in the tourism hospitality sector of North Wales. Winners from the Awards will be the Regional representatives in the Visit Wales National Tourism Awards in 2020 so please keep posted for details on how to apply. Nominations will open in June.
Go North Wales Tourism Conference – Thursday 28th November 2019

The third Go North Wales Tourism Conference will be held on Thursday 28th of November in partnership with Flintshire in Business at Clwyd Theatre Cymru, Mold, Flintshire. Further details will be posted shortly.
British Tourism & Travel Show
Go North Wales attended the British Tourism & Travel Show in Birmingham this year which provided us with a great opportunity to promote the destination at the largest domestic business to business (B2B) event for the travel trade market. Taking place at the NEC in Birmingham, the event attracted around 3,000 travel trade buyers and all were interested in North Wales.
Digital Marketing Opportunities
North Wales Tourism has a wide range of digital marketing opportunities including banner and block advertising and also Video map on the GoNorthWales website with the opportunity to promote your product to an active, engaged and loyal online audience.
Maximise your exposure with a targeted advert on www.GoNorthWales.co.uk.
GoNorthWales has built a loyal base of followers and now through effective social media and email marketing, our audience has confidence in our brand.
Digital advertising on GoNorthWales will mean your business will be seen by a wide range of potential visitors to North Wales.
This is a fantastic way to showcase your business and to standout to the visitors.
For further information please contact Carol Beard on 01492 539068 or email carol.beard@nwt.co.uk.

Updating your Details
Our website www.gonorthwales.co.uk continues to grow with web traffic to our site from all over the world we are currently up by 80% this year providing not only an in depth source of visitor information but also generating even more business for our members.
Please login and update your entry – remember this is your opportunity to showcase your business through the GoNorthWales website. If you require a reminder of your login details please contact Anthony Woodhouse on 01492 539051 or email digital@nwt.co.uk.
Facebook/Twitter – Do you Follow Us
Don't forget, if you are on social media you can follow us on both Facebook, Twitter and Instagram @nwtbiz @gonorthwales – so if you have any event news or offers, let us know and we'll promote it to our audience!
Got an offer on? Let us know! – email digital@nwt.co.uk
Facebook: https://www.facebook.com/gonorthwales
Go North Wales Tourism Hospitality Academy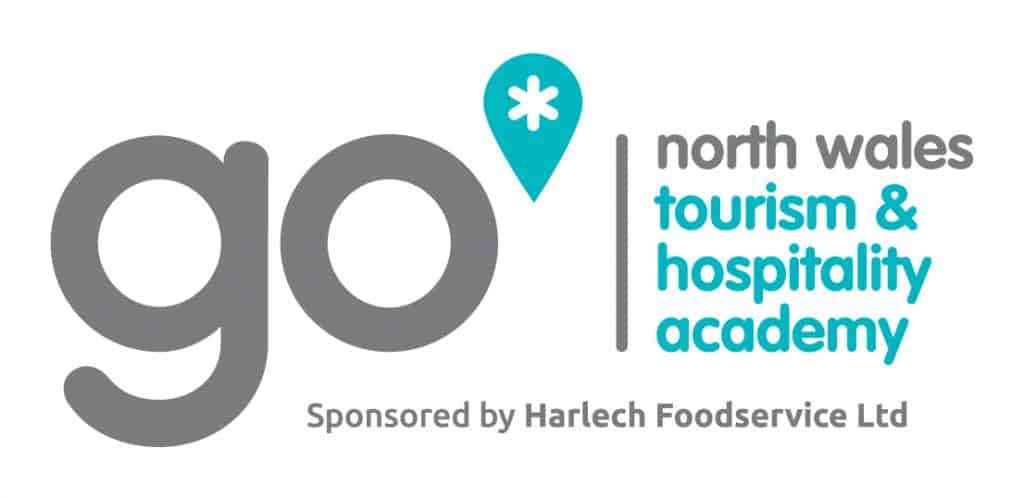 The purpose of the Go North Wales Tourism & Hospitality Academy is to create even stronger connections between North Wales tourism businesses and the emerging tourism leaders of tomorrow. Our intention is to bring together for the first time students, hospitality employees, employers and the unemployed across the region.
With the support of local tourism and hospitality businesses the Academy will provide more opportunities for individuals seeking work to get real insight into the rich array of hospitality-related roles across the tourism industry.
Our Aim – To raise the profile of the tourism hospitality trade as a career choice and help businesses recruit the next generation of employees and leaders.
How – We will run a series of workshops, behind the scenes learning journeys, networking events and produce regular newsletters.
Member Benefit – You will have direct access to the next generation of tourism professionals. If you have any vacancies email to hacademy@nwt.co.uk and they will be included on the newsletter, social media platforms and shared at any event we attend.
All we ask is for you to consider hosting a group of students, agreeing to speak at one of our workshops, or just coming along to our networking events. Any offer of support is gratefully received. To discuss the opportunities further please email hacademy@nwt.co.uk.
Welsh Government urged to support 'North Wales Tourism' to enable them to do more to promote the region
North Wales Assembly Member and Shadow Minister for North Wales, Mark Isherwood, has called on the Welsh Government to give more support to North Wales Tourism, who he said are "doing a great job already" but could do a "great deal more" with the right support.
North Wales Tourism is one of the UK's leading tourism organisations, supporting businesses across North Wales, with the aim to build and maintain a prosperous and sustainable tourism industry in the region.
Questioning the First Minister in the Chamber yesterday, Mr Isherwood urged the Welsh Government to give it more support.
He said:
"With the North Wales Growth Deal hopefully moving forward, and the approach taken by the North Wales Economic Ambition Board as 'Team North Wales' that Visit Wales should invest more in supporting the regions to target our UK domestic market, while leaving 'Visit Wales' to focus on Wales' profile internationally, how will the Welsh Government engage with our Regional Destination Marketing Organization, North Wales Tourism, representing approximately 1,500 tourism-related businesses in North Wales, who are doing a great job already with their 'Go North Wales' brand, but could do a great deal more if more support from the Welsh Government and Visit Wales was forthcoming?"
Responding the First Minister said:
"We've talked already this afternoon about Japan, and when Wales is in Japan for the Rugby World Cup it will be a major opportunity for us to showcase Wales as a destination for visitors from that part of the world, and North Wales operators particularly have already worked very hard to increase the number of visitors from Japan visiting North Wales. In fact, 27 of the top 30 Japanese tour operators now include North Wales on their UK itineraries, and that is a tribute to the work that has gone on in the region to promote it as a destination. We will continue to work through the regional tourism forum from North Wales to make sure that the work that is done by Visit Wales to promote the whole of our nation fully reflects the needs of North Wales and goes on making it such a successful destination for visitors in the United Kingdom and the rest of the world."
Mr Isherwood added: "North Wales Tourism deserves huge credit both for their involvement in the promotion of our region to Japan and elsewhere internationally, and for their work targeting the domestic UK market. However, the First Minister's response dodged my separation between the international and domestic markets, and sidestepped the need for the Welsh Government's tourism team, Visit Wales, to share power with North Wales' own Destination Marketing Organization".

North Wales Employer Skills Survey 2019
Are you able to recruit and retain people with the right skills for your Business? Would you like to be part of changing the Skills landscapse in the North Wales region? If so, this is your opportunity to have your say by completing this survey.
As an employer located in the North Wales region, this is your opportunity to share with the North Wales Regional Skills Partnership (RSP) your views about the challenges, issues and opportunities that you have experienced around Skills, training and workforce development over the past 12 months, along with your skills needs for the future.
The North Wales Regional Skills Partnership is one of three skills Partnerships in Wales that work with businesses to understand their needs from a skills perspective. The information that you provide will be used to inform our Skills and Employment Plan for the region, which is used by Welsh Government to steer the process of funding further education courses and work based learning.
This is a short online survey, which should take no longer than 10 minutes to complete. This survey will enable the North Wales Regional Skills Partnership to understand your current and future skills needs. It will also enable the RSP to better understand the current business landscape across the region, and to align its priorities with the needs of employers from across all sectors.
https://www.surveymonkey.co.uk/r/RSPskillssurvey
If you would like any further information, please contact sianlloydroberts@gwynedd.llyw.cymru. If you experience any difficulties completing the online survey or would like to request an alternative format, please contact edward4k@gllm.ac.uk or call 02920 84 6735.

Being prepared for BREXIT
Make sure your business is prepared – visit the Brexit Portal for help on how to mitigate the risks, and identify the challenges and opportunities that lie ahead. You can also visit the Welsh Government's website – Preparing Wales – which has information for people living in Wales covering business and the economy, health and social services, education and skills, environment and agriculture, community cohesion, local services and the third sector.
Using personal data after Brexit
The Government has issued updated guidance on data protection in the event of a no deal Brexit.
Although GDPR will continue to remain in force, when the UK leaves the EU there may be changes to the rules governing the use of personal data
https://www.gov.uk/guidance/using-personal-data-after-brexit#how-this-will-affect-your-business-if-theres-no-deal
REMINDER: Help Visit Wales Shape the Future of the Tourism Industry in Wales
In 2020 the current strategy for tourism called Partnership for Growth, comes to an end and so this is the ideal time to consider progress and plan the way forward – a summary of our achievements can be viewed here . As part of our work towards developing the next set of priorities we want to continue to work with the tourism industry in Wales and the wider visitor economy to explore the challenges and opportunities that face the industry. We want you to help us develop ambitious new ideas for the future and help us to make difficult decisions about how best to focus our resources.
To assist with this, there are 10 questions to initially think about as we plan ahead. Your responses will shape the discussion and help to develop a uniquely Welsh action plan for the future of Tourism. You can find out more here.
So please join in the conversation; start by taking a look at the thought provoking key ten questions in our Let's Shape the Future document and view the short film showcasing the thoughts of some sector stakeholders to stimulate your own ideas. You don't need to answer all 10 questions but your views are important so please provide your feedback here. Closes 31 May 2019. To provide your views on any specific topic or issue relating to tourism you can email future.tourism@gov.wales.
Special offer from NWT member Mike Hurdman Carpet Cleaning
Mike Hurdman is a new NWT supplier member and is offering members a special offer please see below…..
I hope that you all have had a spectacular Easter season.
Let me introduce myself…..
Having worked for my father for almost 9 years who has a local long-standing established business of over 20 years, it is now my turn to take the lead with the carpet cleaning. Very excited to be following my father's footsteps and carrying the carpet cleaning business forward.
Experienced, professional and reliable carpet cleaning service using a specialized carpet cleaning system that hot cleans, deodorises and has stain resistant qualities – It's all in the same process.
Using minimal amounts of water its an efficient cleaning system that takes half the time of a traditional wet clean carpet cleaning machine making sure that your carpet looks as good as new.
It is quick drying and quiet therefore providing little disruption to your daily activities and operations.
Let me take the time to concentrate on sprucing up a function room, bedroom or any area of your establishment, while you can concentrate on doing what you do best…running your business.
I have a current offer for new clients – 10% off any booking.
I will also be at the North Wales Tourism AGM on the 15th May and will be available to discuss and answer any questions.
If you would like to learn more, simply email, message or call to discuss your requirements and I will book a suitable date and time to visit your business.
☎ 07809615496/ 01492 548436 or mikehurdmancarpetcleaning@gmail.com
Festival of Discovery is a family festival jam packed with loads of activities to keep the kids entertained from all day this May half term – join us at the Anglesey Showgrounds.
A 3 day fun packed festival. Activities, food, fun workshops for the kids to get stuck into! Plus access to Anglesey Food Festival, Bangor University Science Festival AND All Wales Boat and Leisure Show.
Jam-packed full of activities to keep little ones busyCircus Skills Workshops
Science shows
Bubble factory
Bush Craft Workshops
Storytelling & More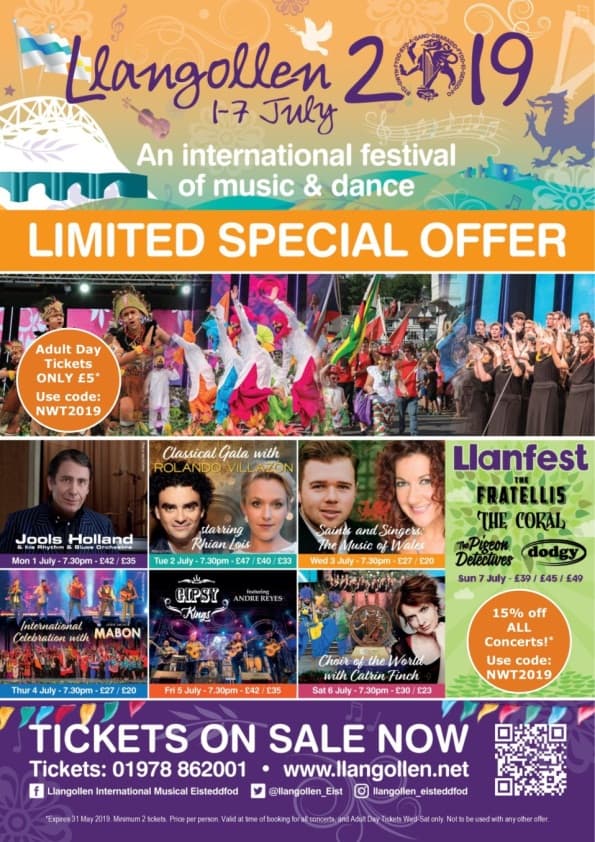 The North Wales Business Academy
The North Wales Business Academy is an exciting partnership involving the 4 key academic institutions in North Wales, Grwp Llandrillo Menai, Bangor University, Glyndwr University and Coleg Cambria. The aim of the partnership is to provide bespoke higher level qualifications to businesses that are growing or that have growth potential in North Wales. The project will offer an individual business a tailored programme of support through experienced business mentors that will work in partnership with your business to achieve your specific organisational goals. The project has 7 key themes in Financial Management, Business Strategy, Sales and Marketing, Developing People, Governance and Ethics, Managing Operations and Business Communication and the specialist modules will revolve around these key themes. Further details: http://www.nwba.ac.uk
The NWBA is designed for companies located in North Wales, usually employing four or more people, and embarking on a period of growth. Dependent on the size of your business, thanks to the European Social Fund through the Welsh Government, you could receive up to 70% discount on the cost of this bespoke training.
Discounted cost per participant, per module:
Micro/Small <49 staff: £150
Medium 50-249 staff: £200
Large >250: £250
Visit the website for more information: http://www.nwba.ac.uk
Here's a copy of our newsletter in January which mentions Dylanwad Da in Gwynedd who has taken part in North Wales Business Academy:
https://mailchi.mp/gllm/diweddariad-busnes-ionawr-2019-business-update-january-2019?e=f93cbaa29f
Dates in the diary:
Strategic Business Planning – This SBA module gives the business leader the opportunity to step back and review all aspects of their business, strategically. This is done alongside a business mentor, tutors and a peer network of other business owners with an emphasis on long-term growth and sustainability. – 4 & 18 June at Portmeirion
Customer Service – Contemporary Customer Service will equip you and your staff members with the skills to achieve a competitive advantage and build customer loyalty by developing an effective and robust approach to customer service. This approach will involve evaluating your current processes; reviewing industry bench marks and best practice and helping you with implementing continuous improvement strategies for now and the future. The course will help you adopt quality assurance systems to ensure a high level of service can be maintained within your organisation. 28 May at Rhos on Sea
Creating High Performing Teams – This workshops aims to give you or your team leader/manager the knowledge and understanding on how to build a team that delivers consistent high level of performance in your business. You will learn what makes a high performing team; how to build the team and what is needed to maintain the team's performance in the future – 4 & 11 June (Location TBC)
Business Marketing – Focuses on developing an understanding of the overall marketing process, including how to set goals, objectives and budgets. – 21 & 28 June at Porthmadog Football Club
If anyone is interested in discussing the above courses please contact one of the Business Development Advisers on 08445 460 460.
Spillane & Co. Wealth Management Ltd
Senior Partner Practice of SJP Wealth Management.
Retirement Planning, Investment Planning, Inheritance Tax Planning. Providing valued advice to individuals, families and businesses
ISA's – Have you realised what annual tax breaks you could be taking advantage of!
You can invest up to 20k in any tax year in an ISA A tax-efficient way of holding investments. Make the most of your ISA allowance with a stocks and shares ISA and pay no Capital Gains Tax and no Income Tax on your investments.
Why have a financial review? Ask yourself these questions:
Have I got enough to retire on?
Do I know about pension freedoms?
Am l making the most of my money?
How much is enough, how long will l be retired.
What's my plan?
What is the risk to me and my family by not knowing more about this area?
Are my existing investments still the best and working for me?
Cost: what is the cost of me not doing this and how will that affect my retirement benefit: wif it's not for me l can walk away with a full review, at no expense. But I may be able to put things in place now. How do I get more information, without it costing me money? This is what we offer.
For a free (no obligation) financial health review looking at tax efficiency. No fees are charged unless you take up our recommendations following a personal review AND SJP guarantee our advice is the best for your personal circumstances contact: chris.warner@sjpp.co.uk
As with all investments your capital is at risk and you may get back less than you invest.