Tourism Awards, Thursday 14th November 2019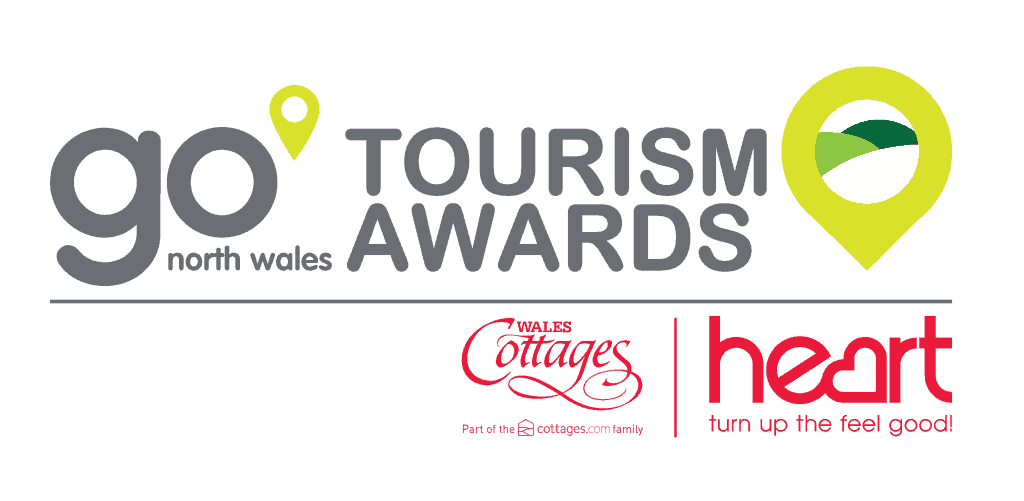 A successful fourth Go North Wales Tourism Awards, sponsored by Wales Cottages, in partnership with Heart was held on Thursday 14 November at Venue Cymru, Llandudno to celebrate and recognise excellence and outstanding achievement by our businesses and individuals working in the tourism hospitality sector of North Wales. 
Winners from some of the Award Categories will be the Regional representatives in the Visit Wales National Tourism Awards in 2020.
Winners of the Awards included:
Go Hotel Award: St Georges Hotel, Llandudno
Go B&B / Inn Award: Taldraeth, Penrhyndeudraeth
Go Self Catering Award: Forest Holidays, Beddgelert
Go Caravan, Camping or Glamping Award: Plassey Holiday Park, Eyton, Wrexham
Go Attraction Award: Llechwedd, Blaenau Ffestiniog
Go Activity Award: Zip World, Bethesda
Go Magnificent Crowd Puller (under 7.5k) Award: Always Aim High Events, Llangefni
Go Magnificent Crowd Puller (over 7.5k) Award : Rhyl Air Show, Rhyl
Go Best Place to Eat Award: Signatures Restaurant, Conwy
Go Green Award: Anglesey Sea Zoo, Brynsiencyn
Go Tourism Business Innovation Award: Gwinllan Conwy Vineyard, Llangwstenin
Go Marketing Award: Aber Falls Distillery, Abergwyngregyn
Go Pet Friendly Award: Forest Holidays, Beddgelert
Go Young Tourism Person of the Year Award: Tim Winstanley, Llandudno Chocolate Experience and Pendragon Drinks
Go Wedding Venue Award: Portmeirion, Minffordd
Video of the event is available – https://youtu.be/fxUZG5sNov0
Images from the awards evening – http://www.gonorthwalestourismawards.co.uk/awards-night/
Go North Wales Tourism Conference – Thursday 28th November 2019

A successful Annual Go North Wales Tourism Conference was held at Theatr Clwyd, Mold on 28th November 2019. The Conference was hosted by North Wales Tourism in partnership with Flintshire in Business and supported by Cadwyn Clwyd and brought together market leaders, tourism businesses and the captains of our industry from across Wales and the UK.
Speakers included:
Sian Lloyd, TV Personality – Host
Liam Evans-Ford, Theatr Clwyd
Andy Farrow, Flintshire County Council
Gareth Wyn Jones, Welsh Hill Farmer
Andrew Campbell, Wales Tourism Alliance
Dave Chapman, UK Hospitality
Keith Dunn, The Honorary Consul to Japan for Wales
Emiko Corney & Rachel McCrystal – Japanese language and etiquette
Heledd Williams – Visit Wales, Business Events
Colin Bennett, Gwinllan Conwy
Nicky Williamson, West Arms
Dr Marcus Hansen, Glyndwr University – Dementia Tourism
Simon Forster and Donna Fisk – Global
Luke Potter, National Trust
Sasha Davies, Natural Resources Wales
Dave Sharp Art
Trade also gathered information from trade stand – Supertemps; North Wales Training; Global; Groundwork North Wales; Keep Wales Tidy; Byd Mary Jones World; North East Wales; Twenty20; Penderyn; Salisburys; Spillane & Co; Barclaycard and Meet North Wales.
Copies of all the presentations will be available soon for download.
Updating your Details
Our website www.gonorthwales.co.uk continues to grow with web traffic to our site from all over the world providing not only an in depth source of visitor information but also generating even more business for our members.
Please login and update your entry – remember this is your opportunity to showcase your business through the GoNorthWales website. If you require a reminder of your login details please contact Anthony Woodhouse on 01492 539051 or email digital@nwt.co.uk.
Facebook/Twitter – Do you Follow Us
Don't forget, if you are on social media you can follow us on both Facebook, Twitter and Instagram @nwtbiz @gonorthwales – so if you have any event news or offers, let us know and we'll promote it to our audience!
Got an offer on? Let us know! – email digital@nwt.co.uk
Facebook: https://www.facebook.com/gonorthwales
NEW Closed NWTBiz Facebook Group
For NWT members only – a new NWTBiz Facebook Group has been created to share information and network online. To join simply ​search NWTBiz through facebook and request to join.
Advertising Opportunity
Bedroom Browser – a spiral bound A4 landscape brochure encompassing attraction leaflets/activity providers with a production of 22k copies and distributed to all NWT accommodation members.
Go North Wales Pocket Guide – A 1/3 A4 pocket style brochure with a 100k print run featuring accommodation, attractions/activities; food & drink and events in North Wales and distributed to outlets in the North West of England, West Midlands and Liverpool.
For further information on how to get involved in these advertising opportunities please contact Carol Beard on 01492 539068 or email carol.beard@nwt.co.uk.
Special Offers
If you are planning on offering a special offer such as 3 nights for the price of 2 or a free bottle of wine with dinner or any other fantastic deal, then please do forward the details of these offers onto us. We will then promote them on our website under the Special Offer tab.
Please forward your special offer details on today to: leah.edwards@nwt.co.uk and include the name of your establishment, the offer and contact details.
Go North Wales Tourism & Hospitality Academy – Jobs page

Do you have any current vacancies or will have closer to Christmas?  Why not submit your vacancy on the form below and we'll do the rest.  We have a database of future leaders looking for work and numerous social media platforms to share them on – all FREE of charge to members.
North and Mid Wales Business Events Project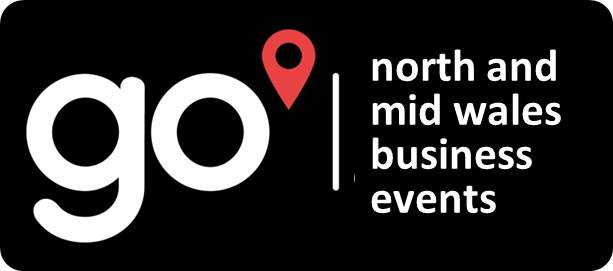 A new group has been set up to drive more business tourism to North Wales in light of the new investment by Welsh Government in the ICC, Newport and Business Events across Wales. As part of the group which consists of a diverse range of businesses which covers both the corporate and incentive markets our aim is to plug the gap between Visit Wales activity and the individual sales and marketing work of a host of businesses across the region with collectively an exception product offer for the Business Events market.
Since its initial formation about 18 months ago the group has grown to include more partners of public & private sectors across North Wales and extended down to Mid Wales who are seeking to maximise opportunities created by:
Visit Wales' investment in the Business Events market sector
North Wales' current high profile as a 'must visit' destination
The significant investment in key, quality products that have market appeal for business events
The wide base of regional businesses with potential to be market ready for this higher value, less seasonal sector with only limited support and encouragement.
A bid was recently submitted to Visit Wales seeking their support in the formation of North and Mid Wales Events Bureau and we are pleased to say that this has been successful and this is the purpose of approaching partners to work with us on this project. Our aim through the funding is to promote the regions comprehensive business tourism offer to the MICE industry by attending trade workshops and exhibitions, engaging with conference buyers, agencies and key decision makers to bring their meetings and events to the region.
To learn more about the group and the opportunities available for your business please contact
Leah Edwards or Eirlys Jones on 01492 531731 / 539058 or info@meetnorthwales.co.uk.
'Access to Banking' Inquiry Report Released
Thank you to all those of you who responded to the recent consultation on 'Access to Banking' the Economy, Infrastructure and Skills Committee. All of your responses were forwarded to the Wales Tourism Alliance to give evidence before the Committee on the 19th June 2019.

The WTA's main argument is that access to banking services should be maintained, particularly access to cash in order that our visitors are able to maintain their spend, which per head, is lower in Wales than other parts of the UK. Many of our micro and small businesses particularly in seaside and rural areas are dependent on cash. We are pleased to see that the Committee has taken our concerns on-board as per much of the recommendations below, although not explicitly relating to tourism, cover much of our industry's needs. We look forward to their implementation.
Full access to the Inquiry Report is available on the link below: https://www.assembly.wales/laid%20documents/cr-ld12818/cr-ld12818%20-e.pdf


Bank of England Summary
The latest Bank of England Agent's Summary of Business Conditions has been published.
The following link is to the pdf file https://www.bankofengland.co.uk/agents-summary/2019/2019-q3
10% discount for members on any Groundwork Training Courses up to March 31st 2020
We offer a range of training courses including First Aid, Mental Health First Aid, Health & Safety
Please visit www.groundworktraining.org.uk for course details
For more info or to book please call 01978 757 524 or email training@groundworknorthwales.org.uk quoting NWTM2020
Find us on social @GwkNthWales