Events
The Go North Wales website is the No.1 events listing page for North Wales. If you have any events coming up in 2020 don't forget to get them listed onto our website. It only takes a couple of minutes! We are currently putting together a What's On page for March, so please ensure any March events are listed as soon as possible.
Don't forget, we also share events that are listed on our website across our social media platforms. So don't delay, submit today!!
https://www.gonorthwales.co.uk/whats-on/submit-event
Updating your Details
Our website www.gonorthwales.co.uk continues to grow with web traffic to our site from all over the world providing not only an in-depth source of visitor information but also generating even more business for our members.
Please login and update your entry – remember this is your opportunity to showcase your business through the GoNorthWales website. If you require a reminder of your login details please contact Anthony Woodhouse on 01492 539051 or email digital@nwt.co.uk.
Facebook/Twitter – Do you Follow Us
Don't forget, if you are on social media you can follow us on both Facebook, Twitter and Instagram @nwtbiz @gonorthwales – so if you have any event news or offers, let us know and we'll promote it to our audience!
Got an offer on? Let us know! – email digital@nwt.co.uk
Facebook: https://www.facebook.com/gonorthwales
NEW Closed NWTBiz Facebook Group
For NWT members only – a new NWTBiz Facebook Group has been created to share information and network online. To join simply ​search NWTBiz through facebook and request to join.
Special Offers
Do you have any special offers coming up in 2020?
If you have any special offers coming up over the next few months (free bottle of wine with dinner, 1 night free, any discounts) and would like these offers to be displayed on the special offer section of our website, then please do send them over to digital@nwt.co.uk.
Information needed:
What the offer is
Dates of offer
T&Cs
An Image
Contact details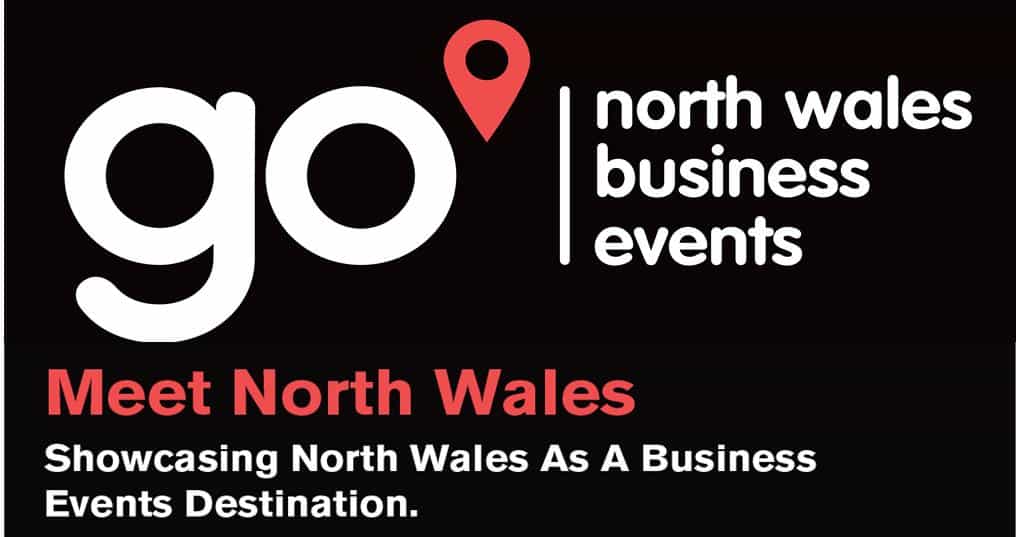 A new group has been set up to drive more business tourism to North Wales in light of the new investment by Welsh Government in the ICC, Newport and Business Events across Wales. As part of the group which consists of a diverse range of businesses which covers both the corporate and incentive markets our aim is to plug the gap between Visit Wales activity and the individual sales and marketing work of a host of businesses across the region with collectively an exception product offer for the Business Events market.
As part of its activities we are promoting the regions comprehensive business tourism offer to the MICE industry by attending trade workshops and exhibitions – attendance at 2 M&I Forums (April and September), attendance at Corporate Hospitality Show, Leeds and Meet GB, Newport, engaging with conference buyers, agencies and key decision makers to bring their meetings and events to the region. We also have a number of events planned around Wales Week in London end February including a Cheese off networking event and City of London Gin Distillery Networking Event.
To learn more about the group and the opportunities available for your business please contact Leah Edwards or Eirlys Jones on 01492 531731 / 539058 or email info@meetnorthwales.co.uk.
Do you have any current vacancies or will have some during 2020?
Why not submit your vacancy on the form below and we'll do the rest. We have a database of future leaders looking for work and numerous social media platforms to share them on – all FREE of charge to members.
New National Living Wage Introduced
A new National Living Wage to be introduced in 2020 will see low-paid workers earn nearly a thousand pounds more a year.
The new rate of pay will come in on 1 April 2020, a rise from £8.21 to £8.72 for workers over the age of 25, marking an increase of 6.2 per cent.
It means a full-time worker aged 25 or over who receives the National Living Wage will get a pay rise of £930.
The raise will also see younger workers receive a boost to the national minimum wage of between 4.6 per cent and 6.5 per cent depending on their age, with 21-24 year-olds seeing a 6.5% increase from £7.70 to £8.20 an hour.
Further information available on the link below – https://www.gov.uk/national-minimum-wage-rates
New Vision for Welsh Visitor Economy
First Minister Mark Drakeford and Deputy Minister for Tourism Lord Elis-Thomas unveiled new future for the Welsh Visitor economy recently by publishing its five-year plan to grow the visitor economy, focusing on Wales' strengths – its landscapes, culture and places. The new plan – Welcome to Wales: Priorities for the Visitor Economy 2020-25 – will be backed by two funds to support the industry: A new £10m fund – Brilliant Basics to support the all-important tourism infrastructure which will complement the £50m Wales Tourism Investment Fund focusing on high-quality, reputation-changing products.
Further details on the priorities can be viewed here – https://businesswales.gov.wales/tourism/welcome-wales-priorities-visitor-economy-2020-2025
Modern Slavery
Slavery and human trafficking are illegal. Yet, there are still an estimated 40.3 million people trapped in modern slavery around the world today.
Shiva Foundation have developed the Stop Slavery Blueprint, a free toolkit for the hospitality sector to address the risk of exploitation (including modern slavery and CSE) in their operations and supply chains. This toolkit was created by the industry with the participation of relevant stakeholders such as anti-slavery organisations, the independent anti-slavery commissioner and Operation Make Safe from the met police. It is worth noting, this toolkit can be used and adapted by any hospitality organisation regardless of their size or annual turnover.

Now that the festive period is all done, why not take time to freshen up your premises.
I can offer a range of carpet cleaning services from spot cleans, room cleans, maintenance contracts, rug cleans and more all with the benefit being a whisper quiet system and having carpets dry from 30 minutes. Free demonstration available*
Mike Hurdman Carpet Cleaning offers experienced, professional and reliable carpet cleaning service using a specialised Dry Fusion carpet cleaning system that hot cleans, freshens and adds stain resistant qualities to your carpet using minimal amounts of water all in the same process, making sure that your carpet looks as good as new.
If you would like my services or wish to discuss any merits of the service, please get in touch.
Simply email, message or call to discuss your requirements and I will book a suitable date and time to visit your premises or an estimate over the phone.
Special offers for NWT members. Call us now to see what we can do for you.
*demonstration area would be approx 4sqm.
☎️ 07809615496
☎️ 01492 548436
? mikehurdmancarpetcleaning@gmail.com

AN INVITATION TO OUR ADRENALINE TASTER SESSION FOR YOU AND A GUEST – Thursday 5th March
As the start of the 2020 season approaches, we thought it would be a brilliant opportunity to invite some of our friends and partners to come and try some of our exciting new Adrenaline Indoors adventures. We do hope you'll be able to join us!
Although it only opened on August 1, 2019, our £4 million Adrenaline Indoors facility is already winning some impressive plaudits and awards – take a look here to find out more about our recent win at the international National Geographic Awards.
Our brilliant new adventures include a ninja aerial assault course, extreme slides, artificial caving, indoor and outdoor climbing walls, jumps, and zips. Totally engaging fun for adults and children alike. You can read more about our facilities here.
We'd love you and a guest to join us on Thursday 5th March. You'll get the opportunity to meet our team and to experience the all fun and thrills of our new adventures for yourself.
As part of this special event, you'll get a special take away pack including unique discount codes which you can share with your guests. And there will be some nice little prizes up for grabs too…
We will be running two taster sessions; numbers will be limited, and places will be assigned on a first come first served basis.
Here are all the details you need:
Session 1
2pm arrival with tea/coffee and welcome on the Adrenaline Indoors mezzanine, an opportunity to network.
2.30pm onwards a briefing from our adventure team and let the challenges begin!
4pm Finish
Session 2
6pm arrival with tea/coffee and welcome on the Adrenaline Indoors mezzanine, an opportunity to network.
6.30pm onwards a briefing from our adventure team and let the challenges begin!
8pm Finish
Address: Adventure Parc Snowdonia, Conway Road, Dolgarrog, LL32 8QE
*IMPORTANT: Please wear comfortable clothing, with trainers or flat comfy shoes.
Our Adrenaline Taster Sessions will be completely informal and an opportunity to have some fun, relax and network with fellow industry colleagues.
If you'd like to be there, please indicate which session you would prefer to attend and RSVP below. And remember, you are very welcome to bring a guest with you too!
RSVP to Tansy on t.rogerson@adventureparcsnowdonia.com by 14th February 2020.
Thanks. We're looking forward to welcoming you here!