Happy New Year from all at North Wales Tourism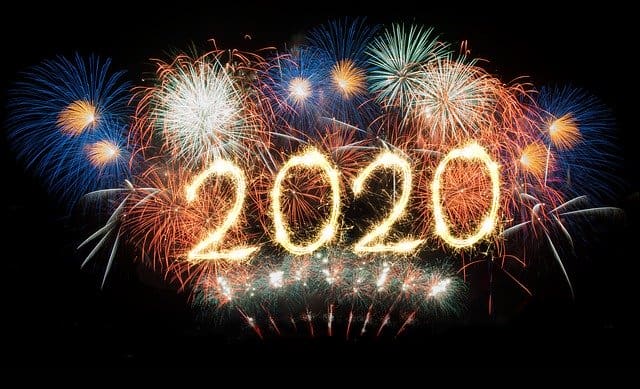 Events
The Go North Wales website is the No.1 events listing page for North Wales. If you have any events coming up in 2020 don't forget to get them listed onto our website. It only takes a couple of minutes! We are currently putting together a What's On page for February, so please ensure any February events are listed as soon as possible.
Don't forget, we also share events that are listed on our website across our social media platforms. So don't delay, submit today!!
https://www.gonorthwales.co.uk/whats-on/submit-event
Updating your Details
Our website www.gonorthwales.co.uk continues to grow with web traffic to our site from all over the world providing not only an in-depth source of visitor information but also generating even more business for our members.
Please login and update your entry – remember this is your opportunity to showcase your business through the GoNorthWales website. If you require a reminder of your login details please contact Anthony Woodhouse on 01492 539051 or email digital@nwt.co.uk.
Facebook/Twitter – Do you Follow Us
Don't forget, if you are on social media you can follow us on both Facebook, Twitter and Instagram @nwtbiz @gonorthwales – so if you have any event news or offers, let us know and we'll promote it to our audience!
Got an offer on? Let us know! – email digital@nwt.co.uk
Facebook: https://www.facebook.com/gonorthwales
NEW Closed NWTBiz Facebook Group
For NWT members only – a new NWTBiz Facebook Group has been created to share information and network online. To join simply ​search NWTBiz through facebook and request to join.
Special Offers
Do you have any special offers coming up in 2020?
If you have any special offers coming up over the next few months (free bottle of wine with dinner, 1 night free, any discounts) and would like these offers to be displayed on the special offer section of our website, then please do send them over to digital@nwt.co.uk.
Information needed:
What the offer is
Dates of offer
T&Cs
An Image
Contact details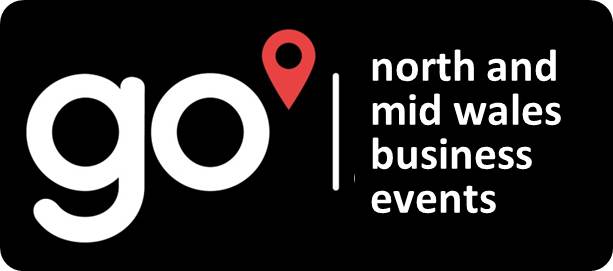 North and Mid Wales Business Events Project
A new group has been set up to drive more business tourism to North Wales in light of the new investment by Welsh Government in the ICC, Newport and Business Events across Wales. As part of the group which consists of a diverse range of businesses which covers both the corporate and incentive markets our aim is to plug the gap between Visit Wales activity and the individual sales and marketing work of a host of businesses across the region with collectively an exception product offer for the Business Events market.
As part of its activities we are currently planning some events around Wales Week in London – keep posted for further information.
To learn more about the group and the opportunities available for your business please contact Leah Edwards or Eirlys Jones on 01492 531731 / 539058 or info@meetnorthwales.co.uk.
GNW Tourism & Hospitality Academy – Jobs page
Do you have any current vacancies or will have some during 2020?
Why not submit your vacancy on the form below and we'll do the rest. We have a database of future leaders looking for work and numerous social media platforms to share them on – all FREE of charge to members.
Modern Slavery Conference – 21st January 2020
A conference has been organised to raise awareness of the occurrence of modern slavery in North Wales in 3 key industries, Agriculture, Construction and Hotel/Hospitality. The conference will be hosted by Arfon Jones, the Police and Crime Commissioner on 21st January 2020 at The OpTIC Centre, St Asaph.
North Wales businesses are impacted by modern slavery but often people do not realise what the signs are. This event is designed to upskill and inform business owners about the issue and informs them how they can protect their businesses and what to look out for. The conference is free to attend and the organisers will be making at least 30 places available for people from the hotel/hospitality industry.
For further information please contact OPCC@nthwales.pnn.police.uk
New Courses for NWT Members
Enquiry Handling Excellence & Driving Conversion – One-day workshop covering all aspects of the enquiry handling process, to build an efficient and professional approach and develop the confidence to convert more enquiries into confirmed business. Course is suitable for all team members handling meetings, events, weddings and reservation calls and responsible for converting enquiries into confirmed business. Also suitable for reception team members who also take enquiries.
Course date: Thursday 6th February 2020
Customer Engagement Workshop – One-day workshop covering key aspects of; how to interact and engage with customers and guests, develop great communications skills; improve the use of effective rapport building, questioning skills and active listening. Gaining a much better understanding of customers then enables the person to tailor the approach so that more appropriate options and services are offered and highlighted to guests, building customer loyalty and long-term relationships. Course is suitable for all team members who have direct contact with customers and guests in their business, whether this be a hotel, venue, attraction, restaurant or bar.
Course date: Tuesday 11th February 2020
Places are limited and will be on a first come first serve basis at a cost of £55 + vat per person.
For further information on course content and to book your place please contact eirlys.jones@nwt.co.uk or deborah.nettleton@nwt.co.uk.
Access to Banking Update – Welsh Government's Response
The Welsh Government has now responded to the inquiry which gathered information about the social and economic impact of bank closures in Wales. The inquiry examined the impact of bank branch closures in Wales on local businesses, consumers and the Welsh economy and explored what steps could be taken to address any issues identified.

The inquiry examined the current position regarding access to banking services in Wales, including financial inclusion and digital inclusion. It also looked into the ways in which branch closures and access to free ATMs can affect local communities including the impact on business in general and tourism. The WTA was called to give evidence.

​The Welsh Government has accepted in part, full or in-principle 12 of the 14 recommendations.

The WG response can be found on the Committee's pages at: https://www.assembly.wales/en/bus-home/committees/Pages/Committee-Profile.aspx?cid=446
New National Living Wage Introduced
A new National Living Wage to be introduced in 2020 will see low-paid workers earn nearly a thousand pounds more a year.
The new rate of pay will come in on 1 April 2020, a rise from £8.21 to £8.72 for workers over the age of 25, marking an increase of 6.2 per cent.
It means a full-time worker aged 25 or over who receives the National Living Wage will get a pay rise of £930.
The raise will also see younger workers receive a boost to the national minimum wage of between 4.6 per cent and 6.5 per cent depending on their age, with 21-24 year-olds seeing a 6.5% increase from £7.70 to £8.20 an hour.
Further information available on the link below – https://www.gov.uk/national-minimum-wage-rates
VisitBritain forecasts record year for inbound tourism in 2020
Forecasts from VisitBritain, the national tourism agency, indicate that 2020 is set to be a record year for inbound tourism to the UK.
Spending by overseas visitors is predicted to reach a record £26.6 billion in 2020, a 6.6% increase on spending in 2019 which is expected to top out at £25 billion.
The number of overseas visits to the UK is forecast to rise in 2020 to 39.7 million, the highest ever, and up 2.9% on 2019 which is expected to see about 38.5 million visits by year end.
Looking longer-term, during the last decade inbound tourism visits to the UK have grown 33% when comparing 2010 to the 2020 forecast and spending by 58%.
https://www.visitbritain.org/visitbritain-forecasts-record-year-inbound-tourism-2020?utm_source=Social&utm_medium=Linkedin